Reports: Nationals superstar Juan Soto denies record 15-year $440m contract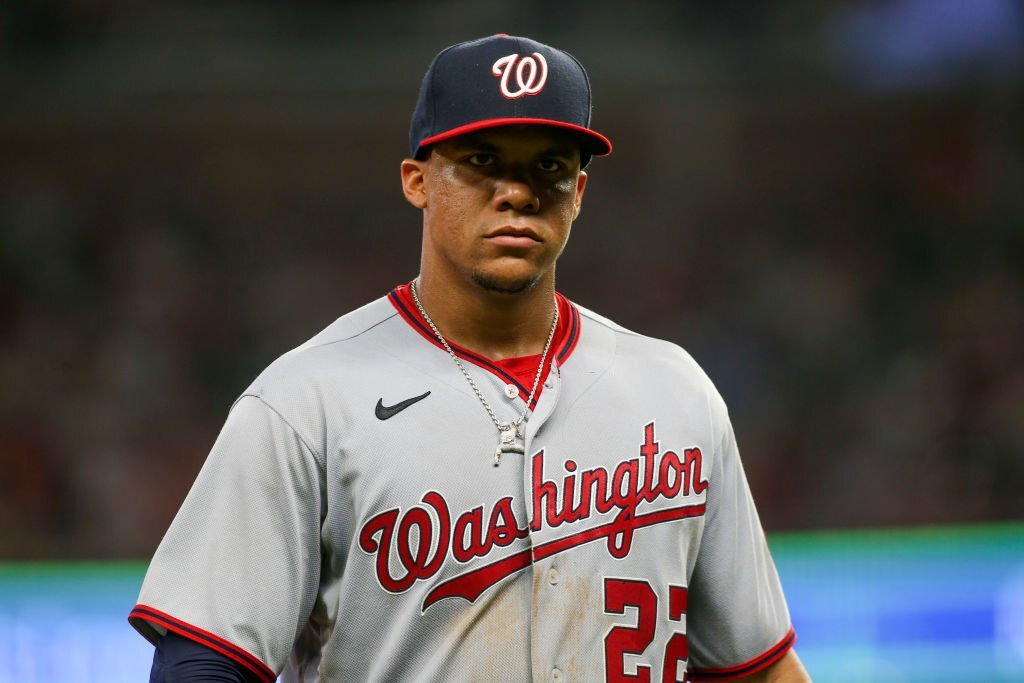 Juan Soto, at the young age of only 23, skyrocketed his career with his out-of-the-arena power shots and superb discipline. However, the franchise failed to retain Childish Bambino even with a lucrative contract worth $440 million for 15 years! Soto is recognized for his remarkable plate discipline, finishing the 2021 season at fifth all-time in walk rate and tenth all-time in career on-base percentage among hitters with at least 2000 plate appearances.
The Washington Nationals are looking forward to trading their young superstar this month after he made his mind. Besides, the Nationals can keep the 23-year-old through the remainder of this season and the two following it since he can become a free agent after the 2024 campaign.
BREAKING: Juan Soto rejects $440M offer. Nationals will now entertain trading him. Story: https://t.co/u4ubuImb2S

— Ken Rosenthal (@Ken_Rosenthal) July 16, 2022
On the other hand, uncertainty about keeping him on a long-term basis has forced the club to at least consider trade proposals prior to the Aug. 2 deadline. Soto would have become the highest-paid athlete in baseball history thanks to the proposed deal. Notably, there was no deferred payment in the offer.
The Lerner family's ownership of the Nationals since 2006 is another aspect of the team's approach to Soto. The Lerners wanted to clear their position with Soto for possible purchasers as they ponder selling the team. Soto is a valuable asset, but only if his deal is so large that the Nationals are unable to develop around him.
The worst record in the MLB belongs to the Nationals (32-60). Trading Soto might be a good idea in order to restock their absurd farm system, which The Athletic's Keith Law ranked 27th out of the 30 major-league organizations.