Former Manchester City and Argentina striker Sergio Aguero has fired shots at five times Ballon d'Or winner Cristiano Ronaldo, stating that the Portuguese superstar does not do enough.
In a recent Twitch stream, Aguero rebooted the debate, "Who is better? Messi or Ronaldo?" He was watching a compilation of the best of Messi and Ronaldo's goals, and during the watch, he backed his compatriot.
Sergio Aguero didn't hold back 😳 pic.twitter.com/3LkRdhVEkF

— GOAL (@goal) April 12, 2023
Aguero described Ronaldo's goals as "all free kick goals and pure luck." He said, "Look where he scores the goal from."
"Come on. All free-kick goals and pure luck. Messi's are all at the angle, stupid. But what does Ronaldo do? Goalkeeper's fault. I think Raul has better goals, Benzema I think he has better ones."
The former Man City No. 10 says that Ronaldo "cannot match Messi." He added: "How many free-kick goals were shown? Out of the top 20, Ronaldo's 15 were free-kicks. In Messi's top 20 goals, in 15 of them he dribbled past five players."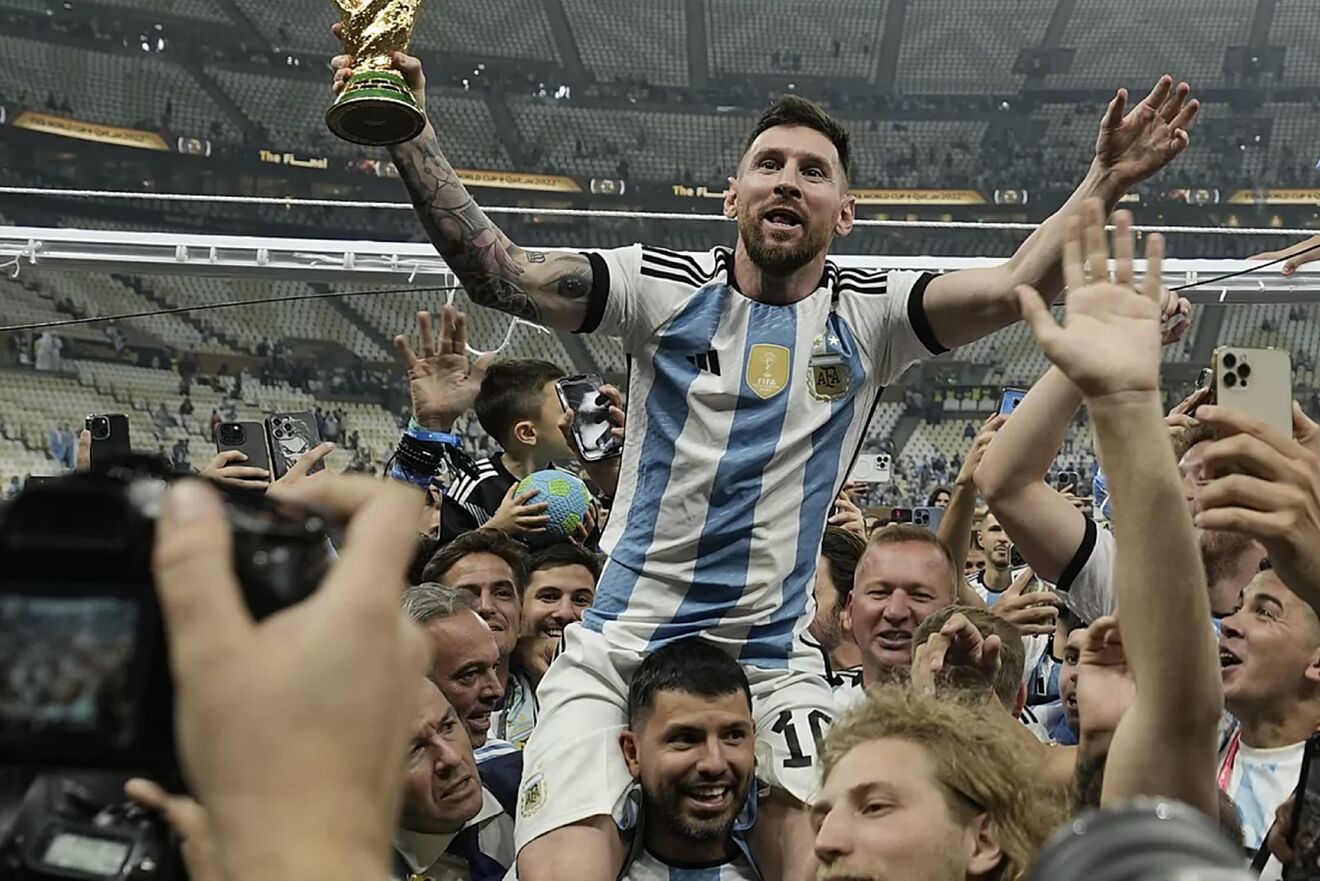 Sergio Aguero had to retire from professional football in 2021 due to a sudden heart condition, shortly after joining FC Barcelona from Manchester City. He is close friends with the 7 times Ballon d'Or winner, though. Aguero celebrated Argentina's 2022 World Cup victory together with the squad, despite not being in it.
Aguero's comments on Cristiano Ronaldo has triggered all Ronaldo fans. Many have taken to social media to mock the Argentinian, with many saying that Aguero hates Ronaldo. Let's take a look at some of the comments:
"OK you said it. But how many goals have you scored from free-kicks? 🤔"
"Ronaldo SIU celebration is bigger than Aguero career."
"Ronaldo has scored more free kick goals this year (2) than aguero in his entire career (0) 😭😭"
"At least he has a heart that can still play at his age."
"Aguero you're mad at the wrong person it's not his fault you're easily replaceable 😭 Haaland outdoing your legacy in one season 🤡"
Ronaldo SIU celebration is bigger than Aguero career. pic.twitter.com/G8Qk6hgoRw

— Janty (@CFC_Janty) April 12, 2023
In sum, Aguero's comments triggered Ronaldo fans, who took to social media to mock him. Despite the criticism, Aguero remains a respected figure in football, and his comments are just his personal opinion.
What's your take on the greatest of all time? Don't forget to tell us in the comments!