Danish attacking midfielder and former Spurs player Christian Eriksen has been catching the headlines since Euro 2020 when he was forced out of the field during a crucial football match due to cardiac arrest.
After that on-the-field medical incident in Copenhagen, Eriksen has gone through a lot of hurdles before finally able to mark a new era with his recently signed club Manchester United which he claimed a dream move.
Christian Eriksen to Manchester United is a done deal
According to renowned sports media and journalists many Soccer transfer talk has been spreading but among those, the transfer of Eriksen specially caught the headlines as the Red Devils' new manager Erik Ten Hag is a huge admirer of the Danish midfielder.
Mr Ten Hag also regularly observed the situation of the playmaker's transfer and eventually managed to land him in Manchester from Brentford on a free transfer deal.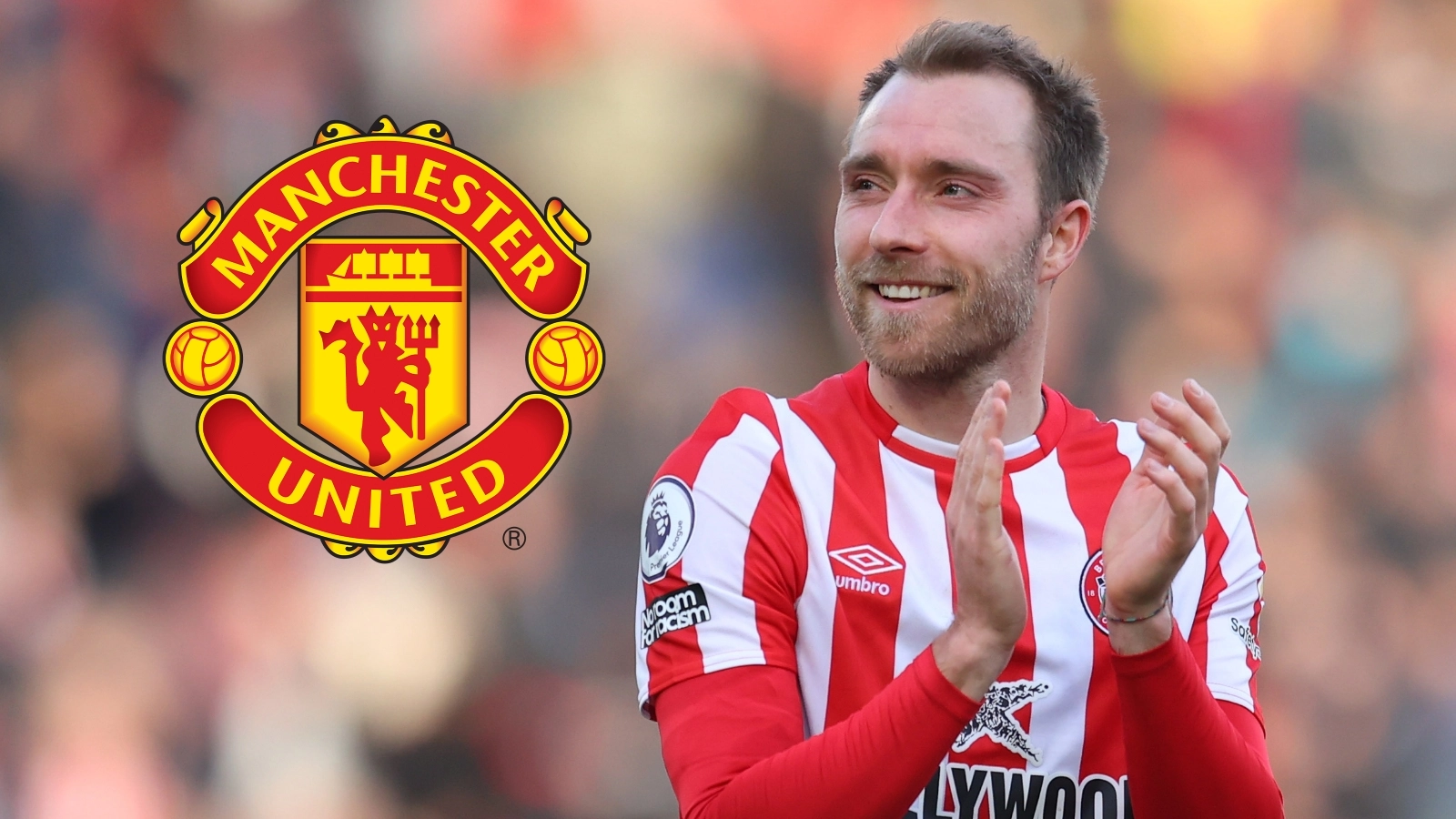 The deal that landed Eriksen from Brentford to Manchester United has impacted positively on the midfielder's heart and he became excited by saying, "Manchester United is a special club, and I cannot wait to get started, I have had the privilege of playing at Old Trafford many times but to do it in the red shirt of United will be an amazing feeling."
How Manchester United could line up after adding Eriksen to their squad?
Manchester United is trying to revolve themselves since last season's horrific performances and they have started that process by hiring a fresh and experienced manager Eric Ten Hag from Dutch side Ajax Amsterdam at the beginning of this transfer window.
Mr Ten Hag then started to re-shuffle his squad by offloading star players like Paul Pogba and Nemanja Matic, while signing rising young talents like Tyell Malacia from Feyenoord and recently Christian Eriksen from Brentford.
The Red Devil manager, however, did not stop expanding his squad as he also trying hard to convince his former team member Lisandro Martinez to join the United's defense department from Ajax in this transfer window.