The former Washington Commanders starting quarterback Carson Wentz has already presented himself as a great hunter, yet the quarterback still in failure to haunt a position in any team's roster after being a free agent.
After hunting so many birds and geese, the NFL quarterback heated the online media through his latest blood sport which was a black bear and the thing that should have happened is that with his latest hunt, Caron has created much controversy regarding his sympathy for the animals.
Carson Wentz hunting incident
While the NFL world is expecting his name in the headlines for a signing deal, the former Commanders player chose to write his name differently in the headlines.
The quarterback recently went on a trip to Alaska to spend his free time with nature, however, during the beautiful trip he made a controversial act by killing a black bear purposely with a bow and arrow and posting it on social media without a second thought stating it as an "incredible animal".
This unlawful act stirred much controversy in social media and the concerned community slammed him for killing a living animal.
"That's horrible. That animal was a beautiful living thing, and you killed it for what reason? And then you brag about it? People who take pleasure in stalking and killing, I'm not sure, but isn't that a symptom of something?" one person wrote to express his dismay with the cruel act.
With his heinous hunting, Carson surely lost many supporters ahead of the season another fan stated regarding the hunting.
"That's just awful! I can't believe you killed a bear for sport. It has changed my whole perspective of you."
Moreover, as he is still a free agent and has a lot of concerns regarding his injury and next destination, the act came as a more unfortunate one for the quarterback.
"Wow he is able to hit a target after all" comment of one online user.
Is Wentz still a free agent?
After having a one-year stint in Washington, Wentz was released by the Commanders in February. The wide receiver played eight games with the squad recording 172 passes for 1,755 yards, 11 touchdowns, and nine interceptions, with a 2-5 record as the starting quarterback.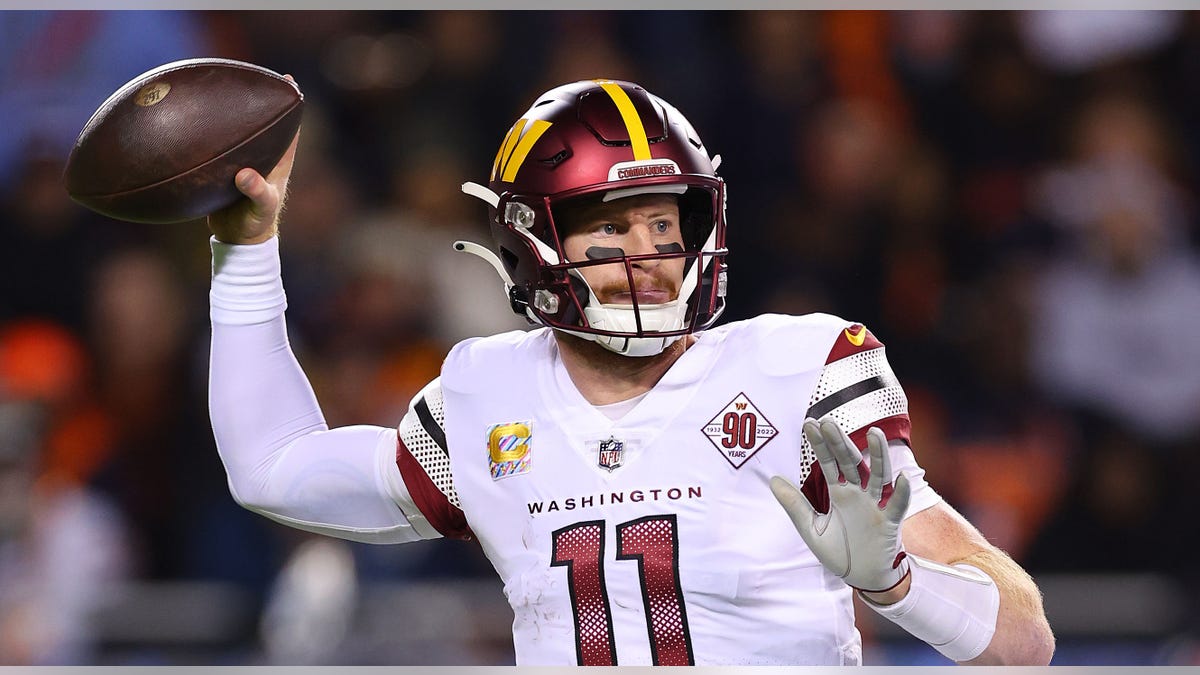 Till then, he could not manage his next home, however, being cut from the team does not let the 30-year-old be hopeless as he reportedly involved himself in a working out program in Los Angeles in preparation for the 2023 NFL season.
Though the quarterback has received interest from teams, he feels no hurry to join a team immediately, rather he wants to wait longer to see what develops.
The free-agent quarterback has been on three teams in the last three seasons hinting not a successful stint with any team, so already he is in a vulnerable position in the NFL, and with his latest unlawful killing incident the NFL player has brought out another nightmare for himself.