The Loss Angles Chargers came out with a big announcement of exercising a fifth-year option for its quarterback Justin Herbert and linebacker Kenneth Murray. The linebackers and the quarterback have spent their third season with the team since they selected Murray as the 23rd overall pick and Herbert as the 6th overall pick in 2020.
Following a successful college football career at the University of Oregon, Herbert maintained this style in the NFL as well, guiding the Chargers to a 7-9 record in his rookie season while tossing for 4,336 yards and 31 touchdowns.
Murray, also, emerged as a successful rookie for the Chargers producing 68 tackles, 39 assists, and 1 sack in 16 games in his rookie season and breaking down the record of Derwin James' single-season tackle record with 106.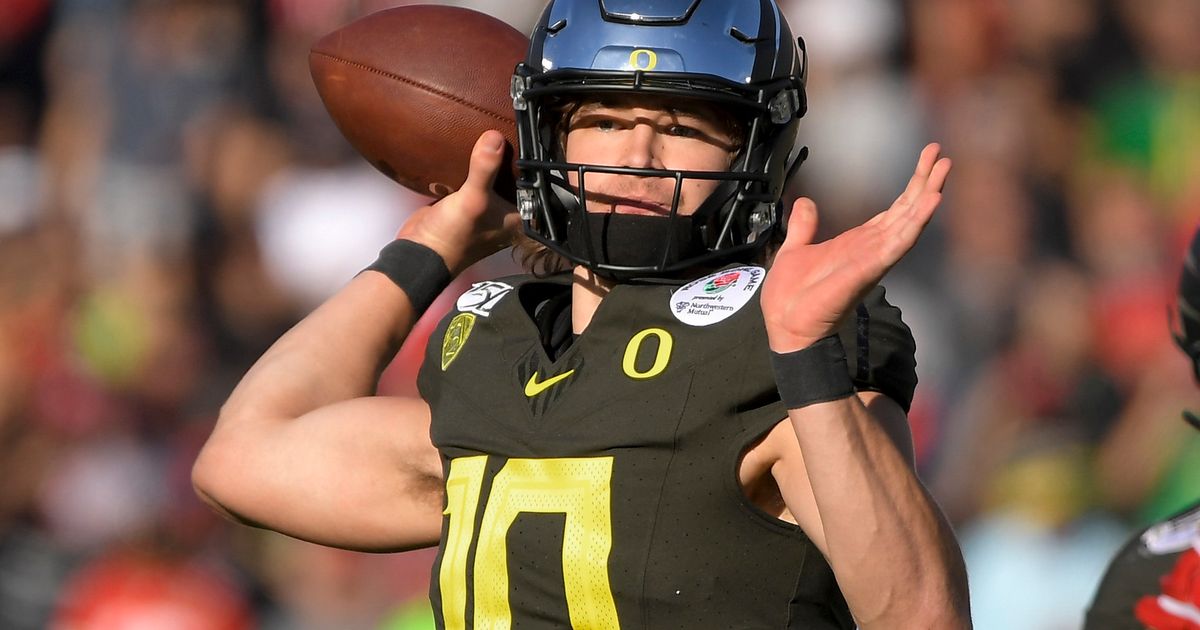 The Chargers are interested in retaining Justin Herbert but won't continue with Kenneth Murray
The Chargers' desire to pick up Murray's rookie contract's fifth year, with its price tag set at $12.722 million, has been the subject of rumors for several months. The team's general manager Tom Telesco announced on Friday that they would not take advantage of linebacker Kenneth Murray Jr.'s fifth-year option.
Chargers to decline LB Kenneth Murray's fifth-year optionhttps://t.co/ywoDK7jctj pic.twitter.com/TdDsNxCmgA

— Around The NFL (@AroundTheNFL) April 29, 2023
Furthermore, Telesco announced that his team planned to use quarterback Justin Herbert's fifth-year option. In NFL history, he was only the third rookie quarterback to complete at least 300 yards in five straight contests. In both the regular season and the playoffs, the quarterback has a record of 25–25 as a starter. Having a Pro Bowl and playoff appearance under his belt, the quarterback stamped his name being the first player in NFL history to throw for 4,000 or more yards in each of his first three seasons.
Over time, JB proved his worth and honored him being ranked among the best quarterback in the NFL in 2021 with 70.9 QB ratings. So, it was obvious, that the team would show their interest in keeping the quarterback with them.

On the other hand, Murray was not able to prove himself as a professional linebacker for the team following his rookie season. The team has decided to release him for the fifth-year option due to injury and declining performance. The LB played 17 games in this season producing 76 tackles, 1 sack, 1 forced fumble, and 1 interception.
In light of Justin's strong performance and Kenneth's consistently poor performance, the decision was as expected. What do you think about the teams' choice?