Ready for a heavyweight throwdown? Coach of Ciryl Gane, Fernand Lopez, just spilled the beans on the Frenchman's long-awaited comeback plans. According to Lopez, Gane is looking to make his return to the octagon this September and is gunning for a showdown with the division's resident knockout artist, Sergei Pavlovich.
Cyril, who boasts a solid 11-2 record in MMA, is fresh off a tough loss to Jon Jones at UFC 285. But do not count him out just yet. Lopez is confident that Gane is more than ready to bounce back and take on the toughest challenges the heavyweight division can throw his way.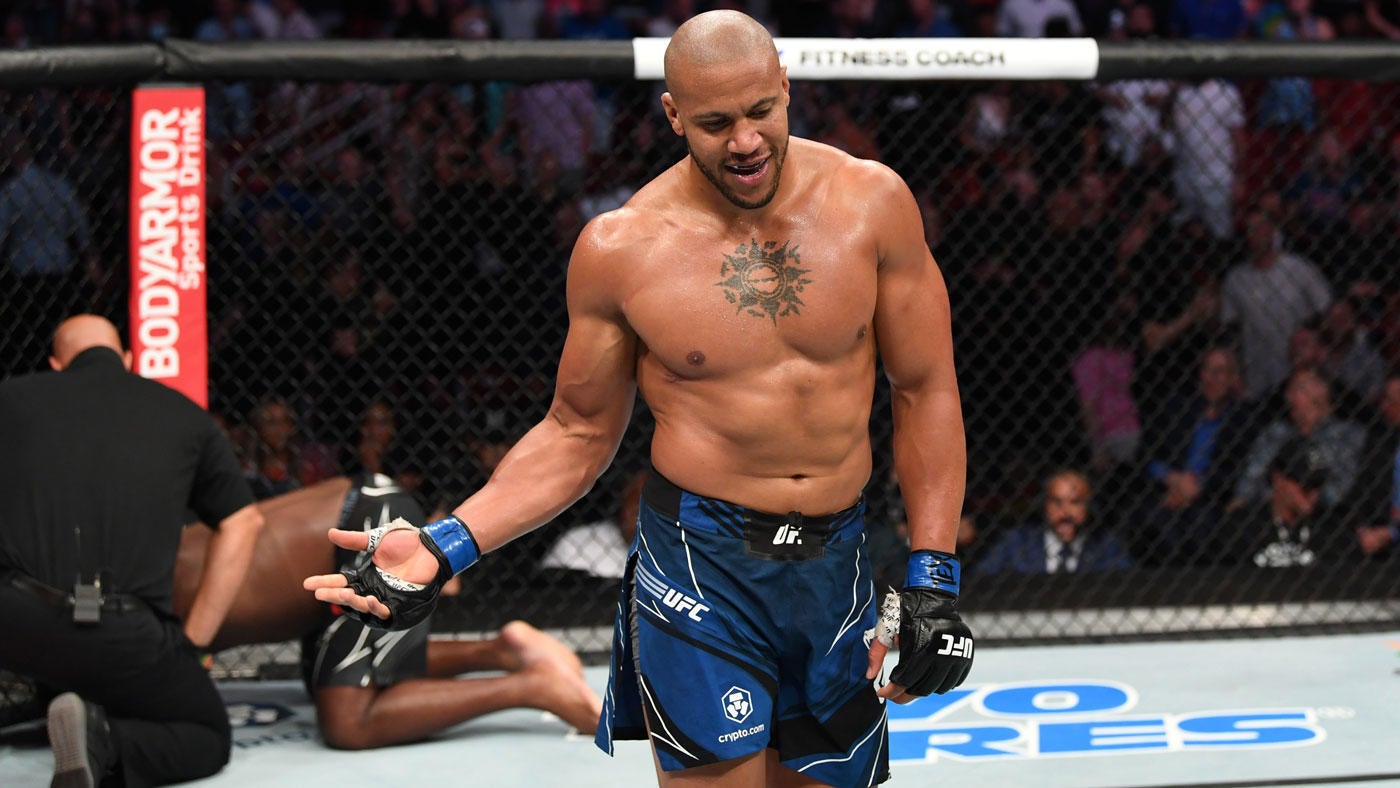 Gane's Coach Targets Knockout Artist Sergei Pavlovich for Comeback Bout, Promises Improved Ground Game
Speaking to Middle Easy, Lopez revealed that he'd love to see Gane test his mettle against Pavlovich, who's been making waves in the UFC with his impressive knockout streak. "Sergei Pavlovich would be a good opponent," Lopez said. "He's been knocking out his opponents left and right, and it would be a great test for Ciryl."
🚨| Ciryl Gane is targeting a September return, according to his coach Fernand Lopez.

The UFC are expected to return to Paris in September and Gane would like to fight Sergei Pavlovich on that card.

Thoughts?🤔#UFCParis #UFC #MMA pic.twitter.com/4027ExfgMe

— MMA Orbit (@mma_orbit) May 10, 2023
But that's not all. Lopez also acknowledged that Gane's ground game needs some work, especially following his loss to Jones. But fear not, fight fans. Lopez and Bon Gamin are hard at work improving their grappling skills and polishing their wrestling game. "We're just back on board, trying to figure out and train in all the areas of wrestling, grappling, and all the departments," Lopez said.
Ciryl Gane: Rising from the Ashes of Defeat to Blaze a Trail in the UFC's Heavyweight Division
In the ever-so-unpredictable realm of the MMA, fighters the modern-day gladiators can rise and fall almost in the blink of an eye. But for Ciryl Gane, the road to redemption seems paved with sweat, hard work, and a burning desire to prove his worth as a fighter. With his coach Fernand Lopez by his side, Gane looks determined to make a statement in the UFC's heavyweight division and take on all comers.
For too long has the Frenchman been touted as one of the more 'Complete' fighters in the Heavyweight division. Following the Ngannou and Jones bouts, we may finally be seeing a chimp in his armor.
Do you think Sergei Pavlovich can rise up to the task and secure a shot at the title? Share your thoughts in the comment section below!