Corey Seager is powering up for his first Gold Glove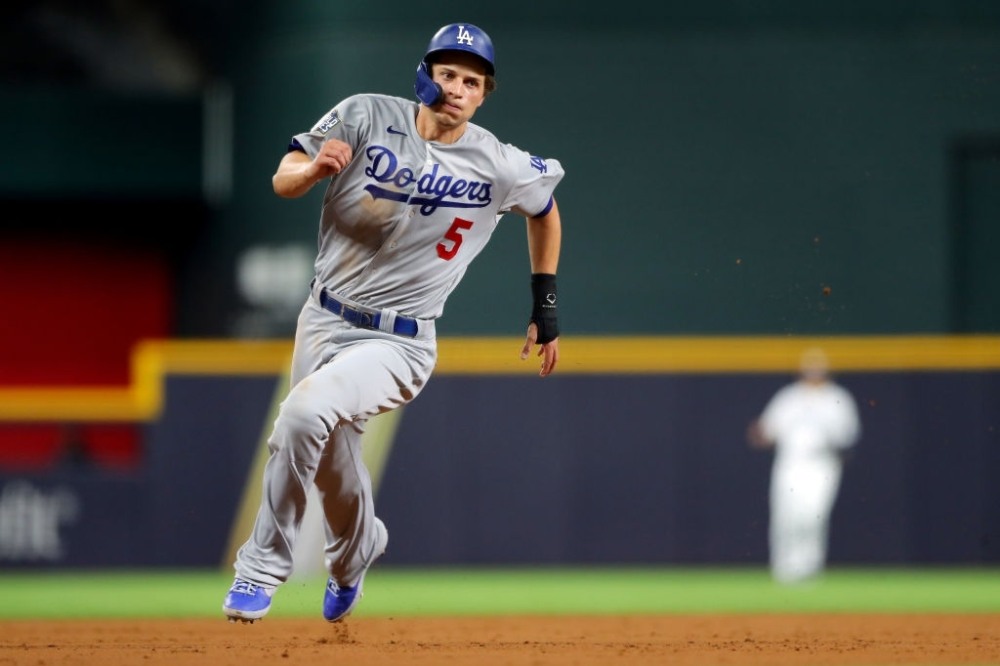 The Dodgers shortstop took himself to a whole new level this postseason. After having a bad couple of years, Corey Seager has returned with a strong statement with his gloves and especially, with his bat.
He missed the entire 2018 World Series for his Tommy John surgery and played at a much-reduced level for his elbow breaking in 2017. After his dynamic debut, Corey somehow receded from the spotlight. But now he is back in the spotlight, so much so that he just set a new record with his bat. Does it increase his chances at the Gold Glove? Let's see.
Early career
Before his injury, Seager had already established himself as one of the top young players in MLB. Winning the NL Rookie of the year in 2016, Seager was considered as the best hitter on a division winner. Yet, after his injury in 2018 when he missed almost the entire season, it seemed Corey had taken a step back from what he used to be. Compared to his Dodgers teammates like Cody Bellinger and slugger Max Muncy, Corey seemed bleak. He began his 2019 season hitting seventh in the Dodgers' lineup. That was quite a fall for him of course.
Seager's comeback
If you fast forward to 2020, Corey is now second in the Los Angeles Dodgers' order and is among their most productive hitter now. And after their postseason Game 2 against the Rays, Corey now owns the record for most home runs in a single postseason by a shortstop. He entered Game 2 on Wednesday with six homers and after adding another one to that total, Corey set a new postseason record. Previously, Houston Astros slugger Carlos Correa was tied with him, who also hit six homers this year before his team got knocked out by the Rays. The new top 4 for the most postseason home runs are:
Corey Seager: 7 (2020)
Carlos Correa: 6 (2020)
Rich Aurilia: 6 (2002)
Carlos Correa: 5 (2017)
Corey is now only one home run away from tying for the spot of most home runs ever in a single postseason by any player. His record-setting home run on Game 2 against the Rays was the 10th in Corey Seager's career in the postseason. This puts him in the second spot of all time in Dodgers' history of most postseason home runs, putting him behind Duke Snider. Corey now ties with Justin Turner and Steve Garvey for the second spot in Dodgers' history.
Another interesting trivia is that Seager now holds the all-time record for home runs hit at Globe Life Field — the Texas Rangers' home ballpark.
Corey explained his comeback simply as a matter of physical strength. According to him, it took him some time to fully regain his physical strength after the injury. And everything seemed perfect for him to win his first Gold Glove.
Corey's shot at the Gold Glove
After a flying season, it was only natural that everybody assumed Corey had a real shot at the Gold Glove this year. But sadly, as the Gold Glove Finalists list was tweeted by Rawlings on Thursday, Corey was not among the finalists. The three finalists for the 2020 Gold Glove are Javier Báez of Cubs, Miguel Rojas of Marlins, and Dansby Swanson of Braves. So it seems like Corey will have to wait for a while for his Gold Glove.