When you are to name the best offensive players of the NFL, one name that is sure to come to the list is Brandon Marshall, the wide receiver that ruled on the NFL field for more than a decade.
The NFL's one of the best former wide receivers tried out for seven different teams to set his supremacy in his 13 seasons illustrious career. The legendary player started his magnificent journey after being picked up by the Denver Broncos in the 4th round of the 2006 NFL draft. Today, we take a look back at Brandon's illustrious career.
Brandon Marshall for NFL HOF shouts consideration worthy
For his career, Marshall has appeared in 167 games with 151 starts in total for the Bears (2012–14), Jets (2015–16), Dolphins, and Broncos (2006–09). Whatever the case, the former Jets player struggled to get off to a good start in the National Football League and did not have a very productive rookie campaign, recording just 20 receptions for 309 yards and two touchdowns in 15 games.
Later, he tried his best to make a more significant comeback, and in his second season, he had more than 1,300 receiving yards and seven touchdowns. The 39-year-old ran for more than 1,000 yards in eight of his career seasons over nine years, from 2007 to 2015.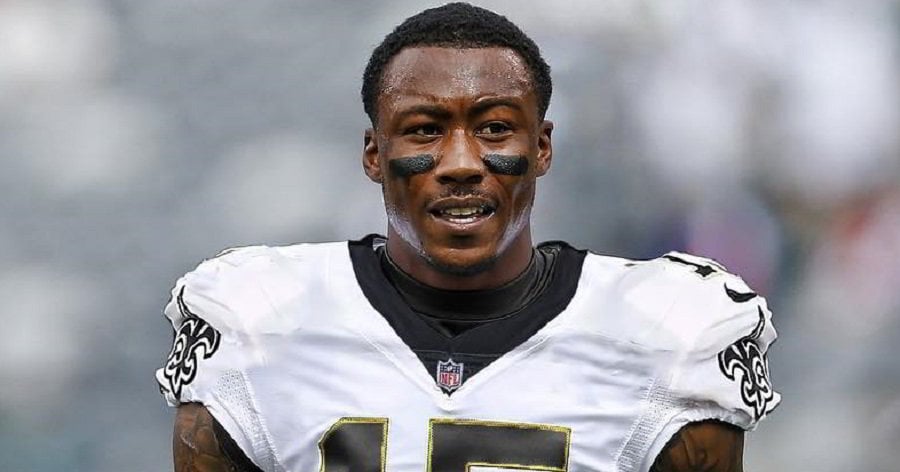 The six-time Pro Bowler has a career record of league record with six 100-reception seasons becoming the first player with 100-reception seasons for three different teams. He also surpassed Terrell Owens' 21-reception game record set by the NFL.
With 970 receptions, he currently ranks 16th all-time, surpassing Hall of Famers Andre Reed, Art Monk, and Steve Largent. Despite never winning a Super Bowl during his football career with the Jets, Brandon left behind a long list of accomplishments that make him deserving of consideration for the Hall of Fame. The ex-NFL player is reportedly eligible for the Pro Football Hall of Fame in 2024.
Why did NFL introduce a 5-year rule for NFL HOF consideration?
Any fan can suggest their favorite player, coach, or contributor who has ties to professional football, but there is one important factor to take into account when making that decision. The player, coach, or contributor must have been retired for at least five years to be eligible for the nomination process for the Hall of Fame. When one considers the rationale behind the authorities' choice, it seems intriguing.
In addition to giving a player's career some much-needed perspective, the rule was created to address the issue of players stepping out of retirement. According to ESPN, the five-year process is effective for the reasons stated below.
"It generally prevents the awkward situation of a player coming out of retirement after he's been elected to the Hall of Fame — which was the case with Mario Lemieux in hockey — or having him come out of retirement and pad his resume after voters have already rejected him (I say "generally" because Jose Rijo came out of retirement after he had already been on the ballot)."
Brandon Marshall will officially be eligible for the Hall of Fame in 2024.

Marshall's career was one of the best the WR position has EVER seen.

Marshall had 12,351 receiving yards, which is more than Michael Irvin, Calvin Johnson, and Lance Alworth.

Marshall had 970… pic.twitter.com/0FuHAMBVT9

— NFL Rookie Watch (@NFLRookieWatxh) July 10, 2023
After the 2018 season, retired players, coaches, and contributors will be eligible to be inducted into the Pro Football Hall of Fame in 2024, where Marshall ranks seventh with his 14 legendary scores.
Which players make it to your personal NFL Hall of Fame? Let us know your opinions in the comments section.