Patrick Mahomes has had an amazing start to his career as a quarterback where he managed to win Super Bowls and MVP status in a span of just four years. Moreover, he signed a contract extension of 10 years with $450 million; one of the largest in NFL history.
So it's no wonder, besides bagging many prestigious honors, the footballer also earned considerable fortune. So, let's have a look at how he spends his millions investing in his business projects.
How much has Mahomes invested in Whoop?
Whoop makes wearable gadgets that offer various health and fitness-related services with the aim to provide customers with their own personalized trainers. The Kansan City QB invested a huge amount in the company when its net valuation was at $1.2 billion.
Over time, the franchise has grown almost triple in size with a $3.6 net valuation and sends back its investors millions as dividends. Besides him, some other prominent faces of the NFL are also part of the company including Kevin Durant, Eli Manning, and Larry Fitzgerald.
What companies does Patrick Mahomes endorse?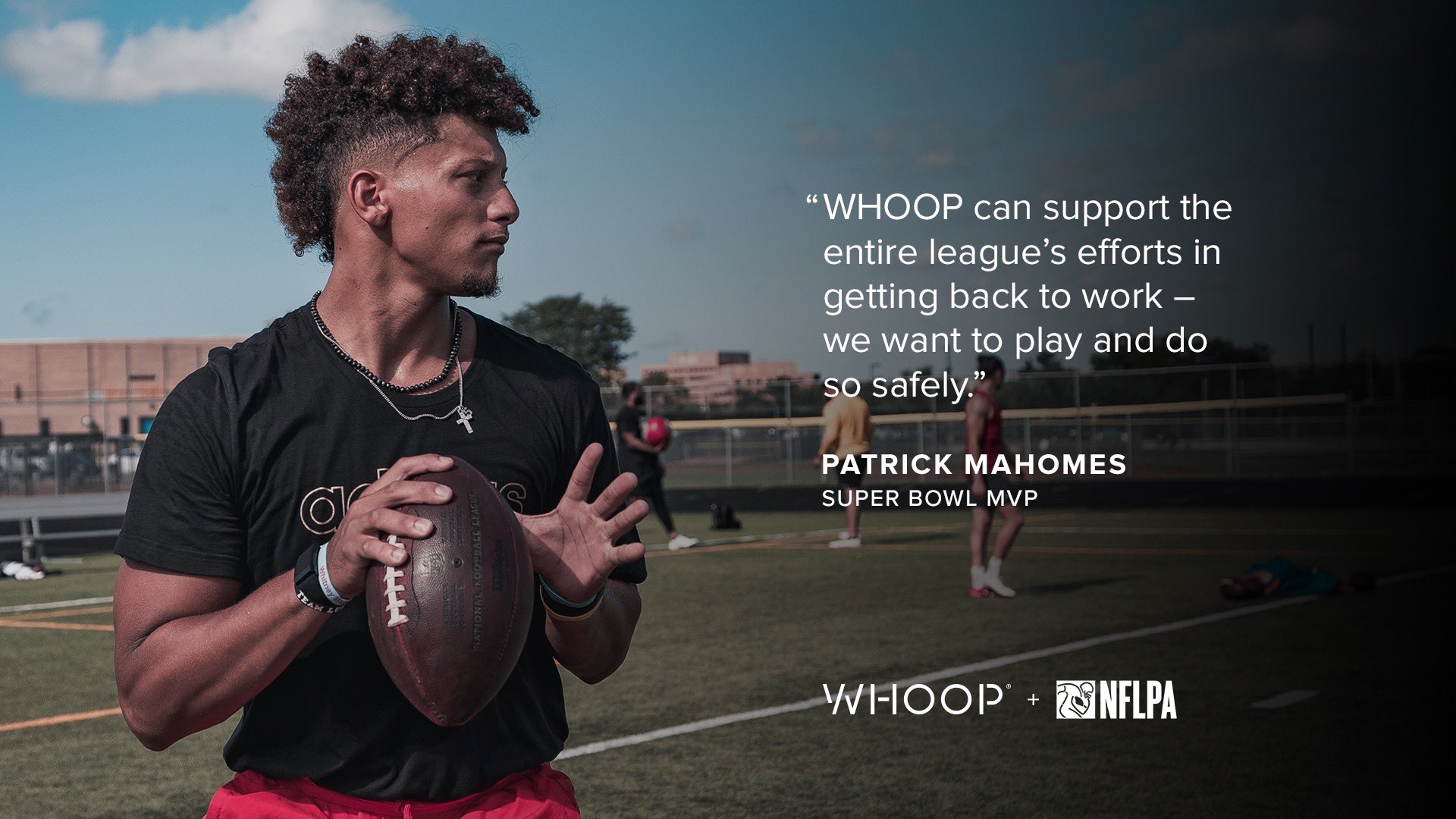 The NFL star is a popular face of many brands across the globe. His stardom and fame brought back lucrative offers from companies as endorsement deals. One of Mahomes' first endorsement deals was signed with the ketchup brand Hunt. Patrick's fondness of the condiment along with his popularity probably played a major role in bagging the deal.
Besides, he is also engaged with several other brands including DirectTV, Adidas, Oakley, Hy-Vee, Head & Shoulders, and State Farm.
Patrick bagged the opportunity to appear on the cover of Madden NFL. And he is the first Kansas player ever to get such a prestigious honor. Above all, the footballer is projected to make $7 million per year from his endorsement deals.
How Much is Patrick Mahomes net worth?
Patrick Mahomes has a net worth of $40 million as of 2023 and the paladin player is expected to earn more millions in the near future. After Tom Brady's retirement, the quarterback seems to be concentrating on claiming the legendary NFL GOAT throne as a triumphant successor.