How Kawhi Leonard's inclusion is taking an average Clippers team to the next level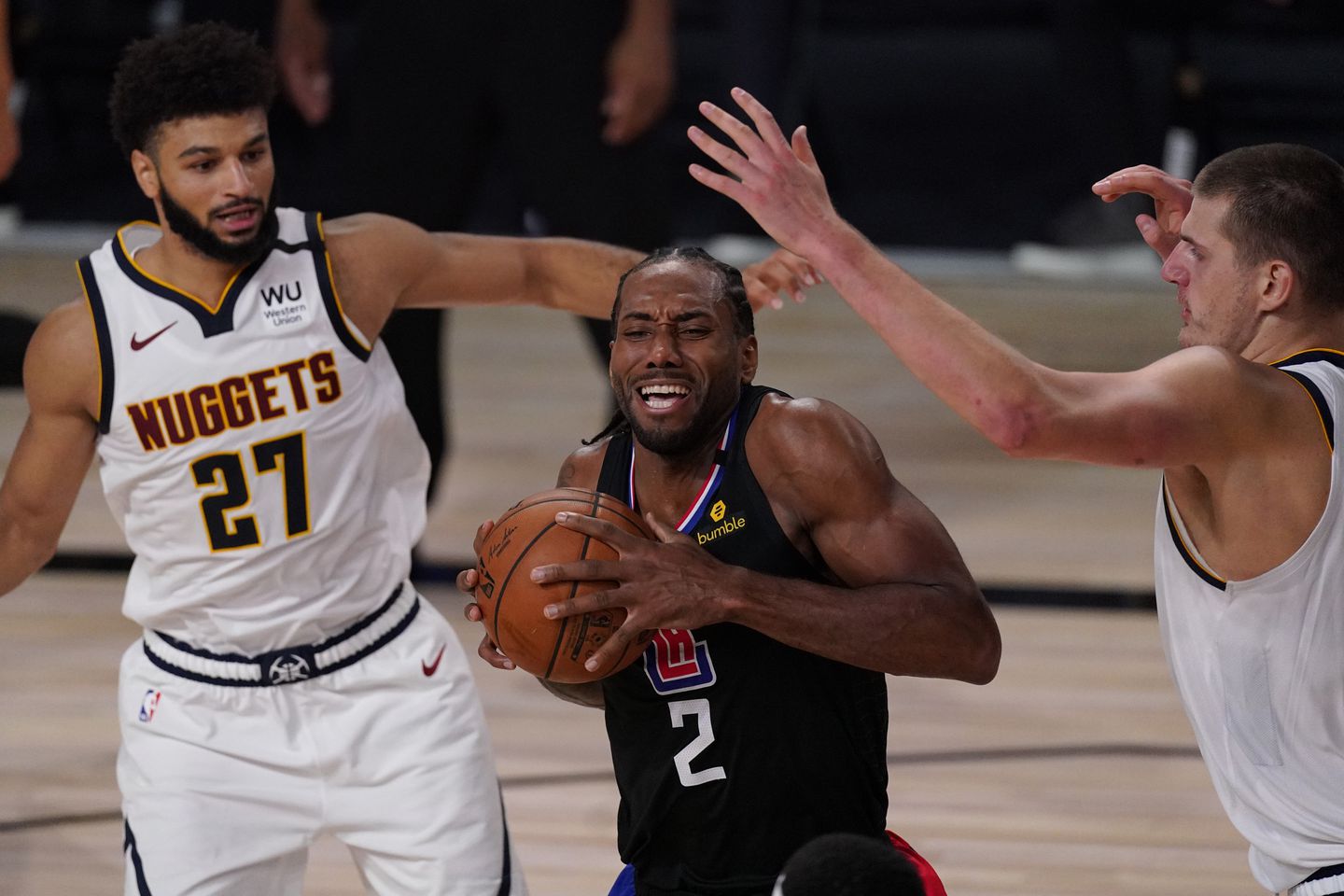 "Three things are guaranteed in life: death, taxes and Kawhi Leonard dropping 30 pointers in the playoffs" – a popular quote these days in Los Angeles as Kawhi and Clippers are on their way to the first-ever conference final appearance. 
When the two-times finals MVP signed for Clippers in 2019, experts criticized his decision to leave a well put together Raptors for a relatively success-less franchise. However, Leonard proved everyone wrong when the Clippers finished 2nd in western conference, the best finish in Clippers' history. 
A league-leading 15 straight 20+ point playoff performances.

? @kawhileonard earns our @Kia Performance of the Game. pic.twitter.com/CLna2j8IJm

— LA Clippers (@LAClippers) September 4, 2020
Now after bludgeoning the Nuggets in the game 1 of semifinal series, Clippers are being considered among favorites to lift the trophy. This wasn't the case for the LA squad last year when Doc Rivers' men barely managed to qualify for the playoffs eventually losing to Golden State Warriors in the first round series. 
Kawhi Leonard impact on LA Clippers
As usual, stats do all the talking for Kawhi. In this image, you can see how the twice NBA champ's inclusion escalated Clippers' win rate from 58% to 68% within a season. Kawhi Leonard going to the LA Clippers was the biggest surprise of the 2018-19 off-season. The $103 million deal with the former Raptors man is proving to be the main turning point behind Clippers latest success. 
Klaw's work ethics and dedication is second to none. His teammate Patrick Beverley described Leonard's passion for the game pretty well. "Working out with that man changed my whole life, changed my whole game. He's a human-machine," Beverley said while talking about the joint training session he had with the two-time DPOY winner. 
Performing with precision.@kawhileonard posted 29 points on 12 for 16 shooting in game one. pic.twitter.com/mbUDfyjKYu

— LA Clippers (@LAClippers) September 4, 2020
After letting go their superstar DeAndre Jordan, Clippers lacked star power during the 2018-19 campaign. Although they had a strong defence consisting Beverley, Shamet and Green, the LA franchise had a deficiency in the attacking front. Leonard's arrival solved this issue and placed them among the top three teams with most points scored per game. 
By the numbers: Leonard's stat in Clippers colors
During the regular season, Klaw posted his best ever figures with the Clippers. The Los Angeles native has an average of 27.2 points with 7.1 rebounds and 4.5 assists in the regular season. 
Kawhi Leonard over the last 6 Games

29 PTS, 12 REB, 6 AST, 3 STL, 52 FG%
35 PTS, 10 REB, 2 AST, 1 STL, 47 FG%
36 PTS, 9 REB, 8 AST, 2 STL, 54 FG%
32 PTS, 9 REB, 4 AST, 2 STL, 45 FG%
32 PTS, 7 REB, 4 AST, 1 STL, 63 FG%
33 PTS, 14 REB, 7 AST, 5 STL, 60 FG%

4-2 Clippers. ?? pic.twitter.com/lbf2BoAw9v

— Hoop Central (@TheHoopCentral) August 30, 2020
However, in the postseason, we're seeing an evolved version of Leonard as the 29-years old is undoubtedly the most effective player of this NBA Playoffs. Seven games into the playoffs, Kawhi has demonstrated time and again why he is called the king of playoffs. 
When you consider Leonard's 32.3 points average with 9.0 rebounds and 4.9 assists, you can see how the Clippers main man took his game to a whole new level in the postseason. The 56.2 field goal percentage is also as impressive as his other stats. His extraordinary showing during the first round clash against the Mavs impressed January Jones so much that the Mad Men star gave an open dating proposal to Leonard.   
Kawhi Leonard, man. What do you do? pic.twitter.com/py7Pz9Uep0

— Steve Jones Jr. (@stevejones20) September 4, 2020
After an easy win over Nuggets in Game 1 of conference semis, Clippers fans are now hoping to lift their first-ever NBA Championship. Kawhi Leonard is the reason why they are stuck in-front of their TV screen. With two 40+ points games and twenty five 30+ points games this season, Leonard is the driving force that transformed a mediocre Clippers side into a serious contender for the championship. 
We, at Sportszion, wish to see more such inhuman acts from the No. 2 of Los Angeles Clippers. What do you think about Leonard's performance in Clippers jersey? Express your views in our comment section.