Julio Rodriguez injury update: Mariners' rookie star optimistic to return on field after left wrist injury during the All-star weekend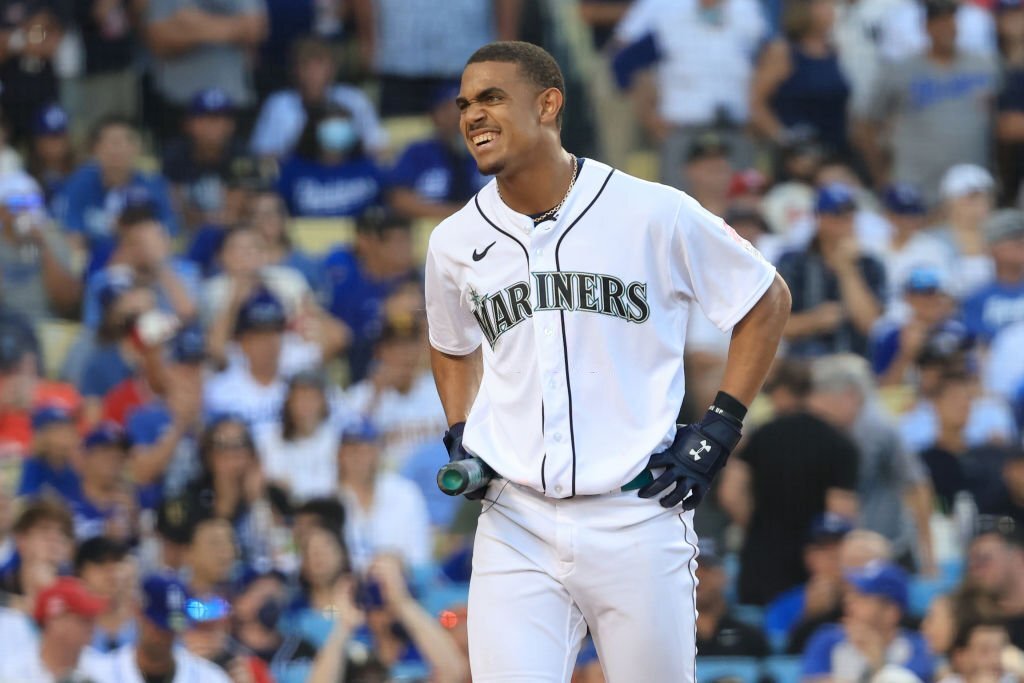 After the All-Star break, the Mariners will be without their outstanding rookie outfielder for at least a second straight game. Outfielder Julio Rodriguez was once again left off Seattle's starting lineup for Saturday's game against the Astros. Just before Friday's defeat to Houston, Mariners All-Star center fielder was omitted from the lineup due to what the team claimed was soreness in his left wrist.
Although Rodriguez is "day to day," manager, Scott Servais said after the game that the injury is not too significant and expressed hope that he could be able to play on Saturday or Sunday. According to Servais, Rodriguez injured his wrist while attempting to steal a base and that he also "felt it after the (Home Run) Derby" at the All-Star Game.
With 16 home runs, 21 stolen bases, and a slash line of.275/.337/.477 through his first 91 games in the majors, Rodriguez has had a flabbergasted rookie season. He has been essential to Seattle's success and is the clear favorite to win the American League Rookie of the Year award.
The 21-year-old's return will most likely be scheduled on Sunday as he won't be playing on Saturday. "We knew it was a little bit tender, didn't feel great and …. again, didn't know it was going to be a late scratch," Servais said. "So, he went back in the cage at about 6:30 [p.m. PT], and our training staff just felt it wasn't worth the risk running him out there."
The rookie's 2.9 Fangraphs Wins Above Replacement (fWAR) and .814 OPS, rank first among all American League rookies this season. His accomplishments go above the ranks of rookies. His 2.9 fWAR ranks him equal to the 21st-best fWAR among all batters, and his 21 stolen bases are second only to Jorge Mateo of the Orioles.