It has only been a little over a month since it was revealed that Kevin Durant had asked the Brooklyn Nets to transfer him. There have been some rumors about the packages the Nets have requested from other teams, including a ridiculous one from the Timberwolves and a response to a trade proposal from the Celtics that allegedly featured Jaylen Brown, but nothing has seemed to be close to happening.
As a result, Durant is still playing in Brooklyn for the time being. Brooklyn has made it known that they are willing to sign both Durant and Kyrie Irving to contracts that include carrying them through training camp and possibly the entire season if their extremely high expectations aren't met.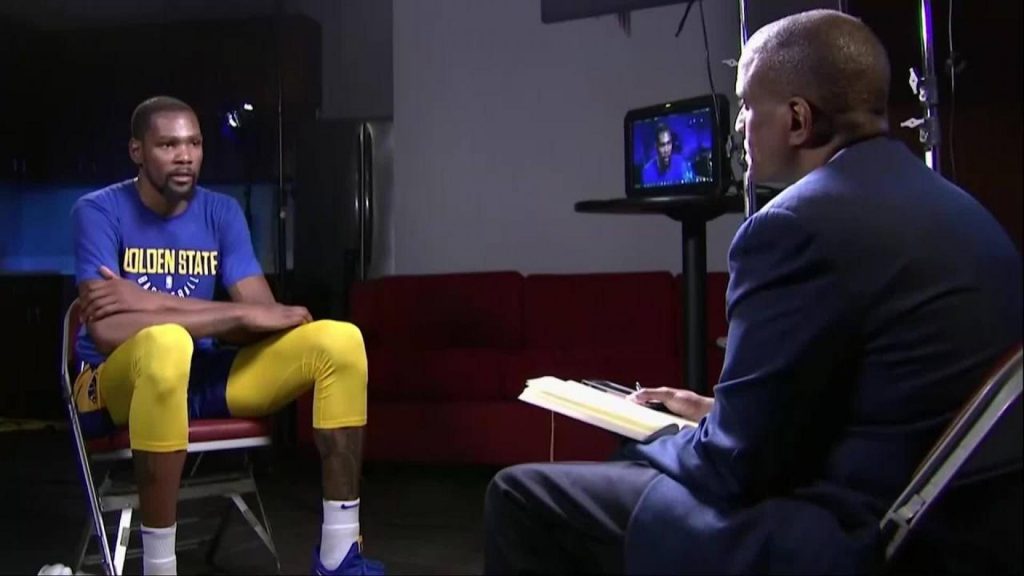 According to a report released on Tuesday, Durant will meet with Nets owner Joe Tsai in person this week, which should at least provide some clarity about the future, whether it involves reconciliation or dissolution. "What I'm hearing is that KD is going to meet with the owner this week," a source told Heavy Sports. "He's going to go directly to the owner, Joe Tsai, sometime this week. We'll see how that works."
It's unclear if the goal of the meeting is to mend a relationship that at the very least suffered a hairline fracture when Durant, who had four years left on his deal, requested to be traded. "I don't know," the source said. "I have no idea what's going to come of that meeting. There are some things that KD is unhappy about, and I'm not sure any of that gets fixed here. But maybe it does."
Durant has yet to publicly discuss the reasons behind his discontent and desire to leave Brooklyn. It's also unclear whether the purpose of the meeting would be to express improvements he wants made in order to stay or to reaffirm and emphasize his wish to depart.