After the Mayweather-McGregor spectacle, fight fans yearned for another thrilling matchup. Enter UFC Head Honcho, Dana White, who is ready to deliver yet another blockbuster event. This time, it's a battle for the ages between the famed MMA prodigy Jon Jones and the larger-than-life boxing champion Tyson Fury.
With punches and kicks flying in the war of words, White has given the green signal for this colossal matchup, aiming to settle the age-old question: Who is the 'baddest' man on the planet"?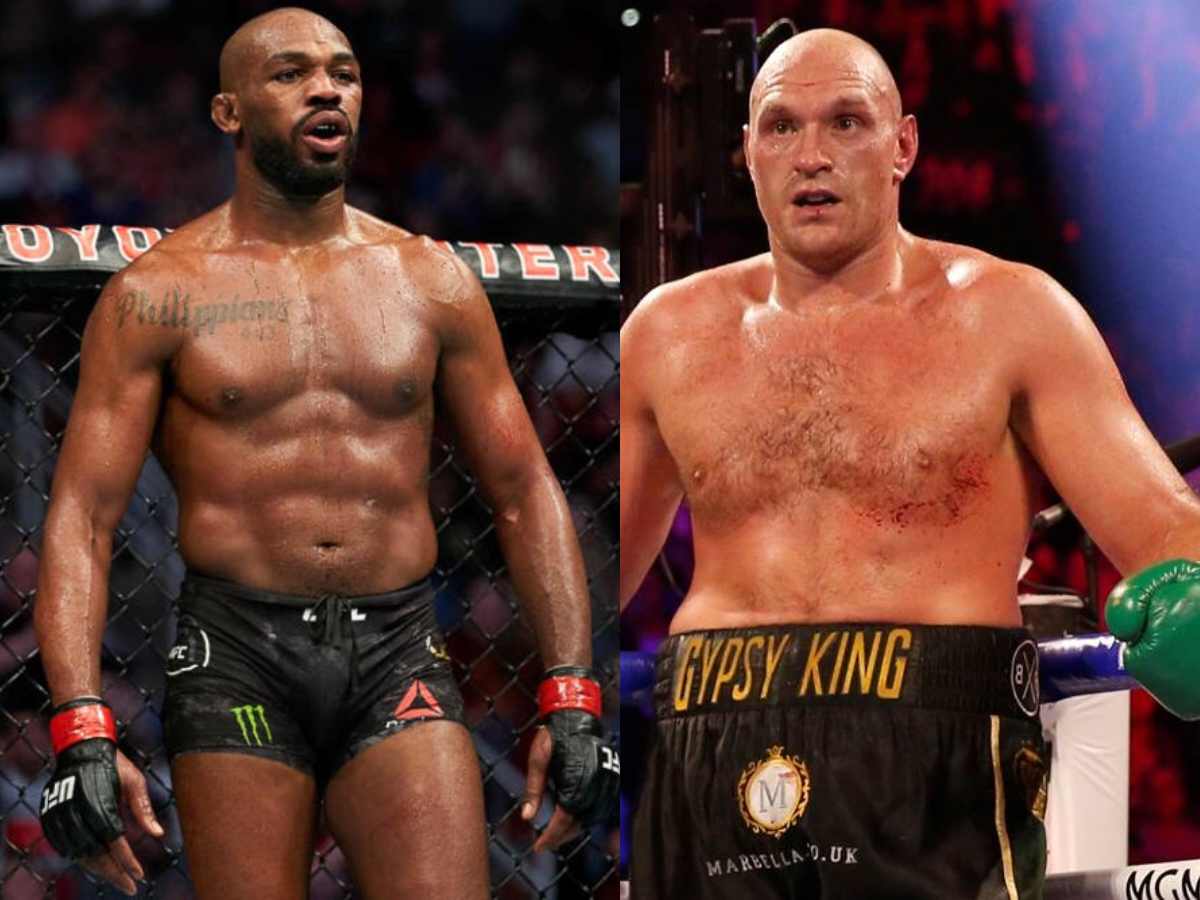 What led Dana to propose the Jon Jones vs Tyson Fury bout?
Tyson Fury, never one to back down, was incensed by UFC analyst Joe Rogan's remarks suggesting that Jones could outmatch him. Emerging from his social media hibernation, Fury unleashed a verbal barrage to prove his doubters wrong.
The stage was set, and White took notice of Fury's fiery determination. While Fury was busy firing shots, Dana White made his allegiance clear: Jon Jones, in his eyes, reigns supreme if they were to face each other.
Dana White is ready to "start talking" with Tyson Fury if he wants to test himself in UFC vs. Jon Jones 👀

Full story: https://t.co/f2RKnZxEyK pic.twitter.com/MwWw5ScOMa

— MMA Junkie (@MMAJunkie) May 24, 2023
But Fury, with his unyielding confidence, refuses to be intimidated. Jones's reaction to Fury took an unexpected turn when he was issued a boxing bout challenge. By definition, the 'Baddest' man is supposed to be ready to take on any challenge, anywhere. Limiting the fighting arena to a boxing ring not only undermines the moniker but also makes it pretty much meaningless.
How likely is the Jones vs Fury fight to actually happen?
To be frank, Jon Jones would probably not fare too well against the 'Gypsy King' if their matchup took place exclusively under boxing rules. However, when it's a 'no bars held' combat event then the Brit is pretty much helpless against 'Bones's ground game. Where even the toughest of MMA fighters have struggled against the current UFC heavyweight champ, Fury is probably gonna get submitted in round 1.
Not even the biggest payday of his life should inspire Tyson to agree to Dana's proposal unless he wants to lose his 'undefeated' status. The UFC president probably did the callout to generate buzz and grab some media attention.
Would you be interested in a Tyson Fury vs Jon Jones matchup?