Mason Mount wants to switch from Blue to Red with Manchester United, Liverpool, Arsenal, Bayern Munich in hot pursuit of the England midfielder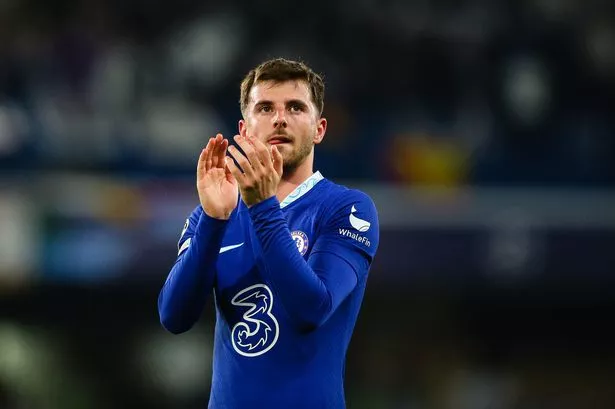 Mason Mount is close to an exit from Chelsea in the following summer with interest from Manchester United, Liverpool, Arsenal, and Bayern Munich getting stronger.
Chelsea midfielder Mason Mount is interested in joining Manchester United, and discussions between the two teams are likely to begin soon.
The 24-year-old's preferred destination is known to other teams interested in him. Mount's future at Chelsea is unresolved since his contract with the club expires at the conclusion of next season.
BREAKING: Manchester United have emerged as the leading contenders to sign Mason Mount – IF he leaves Chelsea this summer. 🔴pic.twitter.com/Z8RLW2QYr6

— Sky Sports Premier League (@SkySportsPL) May 25, 2023
A lot of obstacles must be overcome to facilitate the transfer. Both clubs must agree on a fee. United are also prioritizing the acquisition of a striker, despite the fact that their ownership remains unclear.
Why does Mason Mount want to leave?
Both parties were working on a contract extension since the start of the season, however, negotiations have since been stalled as both cannot agree on terms. The club wants to offer the academy graduate a long term deal similar to the one they handed fellow academy graduate Reece James in September.
Mount does want to stay but wants his wages to match Reece James's as he thinks he has huge importance for the first team. However, Chelsea is said to be hesitant to offer him the same wages.
⏸️ Chelsea's intention is to secure Mason Mount to new terms or approve a transfer. Going forward, the new ownership would like to avoid anyone entering the final two years of their contract – let alone their final one.

👉 Via @David_Ornstein #CFC #ChelseaFC pic.twitter.com/dfhYRZbt4t

— We've Won It All (@cfcwonitall) February 20, 2023
Mount only has just one year on his contract until July of next year after which he will become a free agent. According to the Athletic, Chelsea will not let negotiations continue next summer or Mount will have to leave. If he does refuse to sign a contract by the end of this season, the 24 year old England international will have to leave as the club doesn't want to lose him on a free transfer in 2024.
Mount had a disappointing season with 3 goals and 2 assists in 34 appearances. There is no doubt that poor performances on the pitch are affecting the contract negotiations off the pitch. With a lot of new talented players available since owner Todd Boehly spent a lot of money on transfers, leaving Mount from the team could be a possibility. Mount himself feels disillusioned there and considers a move away to be the best option to revive his career.
Mauricio Pochettino would like to keep Mason Mount. But sources believe he is prepared to leave. #Chelsea have been reluctant to meet Mount's wage demands and relations have become strained in recent months. #CFC

Via @JacobSteinberg pic.twitter.com/CUNI2jfT1T

— Chelsea Express (@Chels_Express1) May 24, 2023
The new rumored Chelsea manager Mauricio Pochettino wants Mount to stay. But it still depends on whether the club and player can reach an agreement.
Other interested clubs
While United has emerged as the favorite for the midfielder, there are still other interested parties.
It was earlier rumored that Liverpool was interested in the English midfielder. But they have now decided to acquire Alexis MacAllister from Brighton. But if Mount is available on a good offer, they may change their minds again.
Bayern Munich now led by Thomas Tuchel, is also said to take an interest. Tuchel had coached Mount during his time at Chelsea and admires the player. There is no doubt he would like to work with the Englishman again.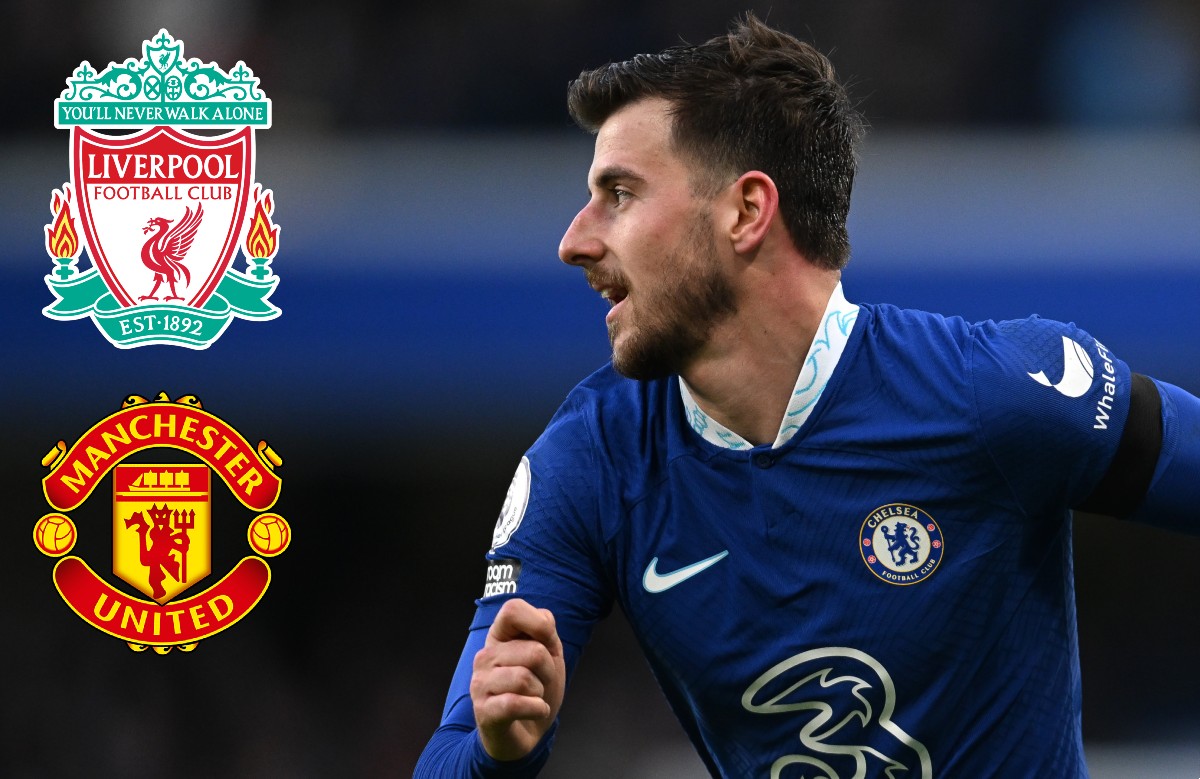 Arsenal is also interested, with Mikel Arteta looking to bolster his squad with some reinforcements to challenge for the Premier League title again.
Mason has also been left out of the England squad for the Euro qualifiers. This is due to his injury issues and also his drop in performance in this season. There is no doubt he wants to return to his best form to rejoin the English squad. And maybe, leaving Chelsea will allow him to do just that.
This summer we will see which club snatches Mason Mount. Because whoever does so has got their hands on a great promising midfielder.