The NFL GOAT Tom Brady and his former New England Patriots head coach Bill Belichick established themselves as a phenomenal player-coach duo in the history of the NFL following a back-to-back track record of success that came to an end in 2020 following his departure from the franchise.
After winning six Super Bowl titles in New England, Brady's decision to join the Tampa Bay Buccaneers squad raised questions over his future equation with Bill as fans and pundits projected a potential cold war between the student-teacher pair. However, the legendary quarterback denied the presence of any negative vibe between them over the period and recently he once again heaped praise on the 71-year-old coach.
Brady reflects on Bill Belichick's impact
Reportedly, the three-time NFL MVP, Belichick, Patriots owner Robert Kraft, and personal trainer Alex Guerrero were involved in a feud, albeit both Tom Brady and the New England's GC have denied having a clash.
Instead, TB12 thinks after being selected as the 199th overall selection by the Patriots in the 2000 NFL Draft, Belichick played a pivotal role to ensure an upward trajectory in his career. The football prodigy got teary talking about how lucky he had been to be paired up with the Patriots HC during a TikTok interview posted to Twitter by The Legend via Allfootballwtch.
"I think it's more what did he not do to bring out the best in me. I was just very lucky. I think part of it I came into my career and got drafted by the Patriots, always joking [that] I had no idea where New England was when I got drafted… It was Coach Belichick's first year there and we came in together."
Brady's new chapter with the Bucs had been successful with the team securing a Lombardi trophy in their first season together, albeit the QB always raved about Bill's coaching style, marked by discipline, strategic prowess, and a commitment to a team-first mentality.
Tom later said getting drafted in the NFL draft is somehow more challenging than the chance of getting drafted under a great coach.
"And I always think for so many young players, who's going to be there [for them]? Anybody could get drafted to a place. Who's going to turn you into somebody? Who's going to develop [you]. Who's just going to take you under their wing?"
How many NFL seasons does Tom Brady play under Belichick?
Tom Terrific played 20 seasons under Belichick's guidance donning New England's journey in his illustrious 23 seasons career before leaving the team at the end of the 2019-20 season.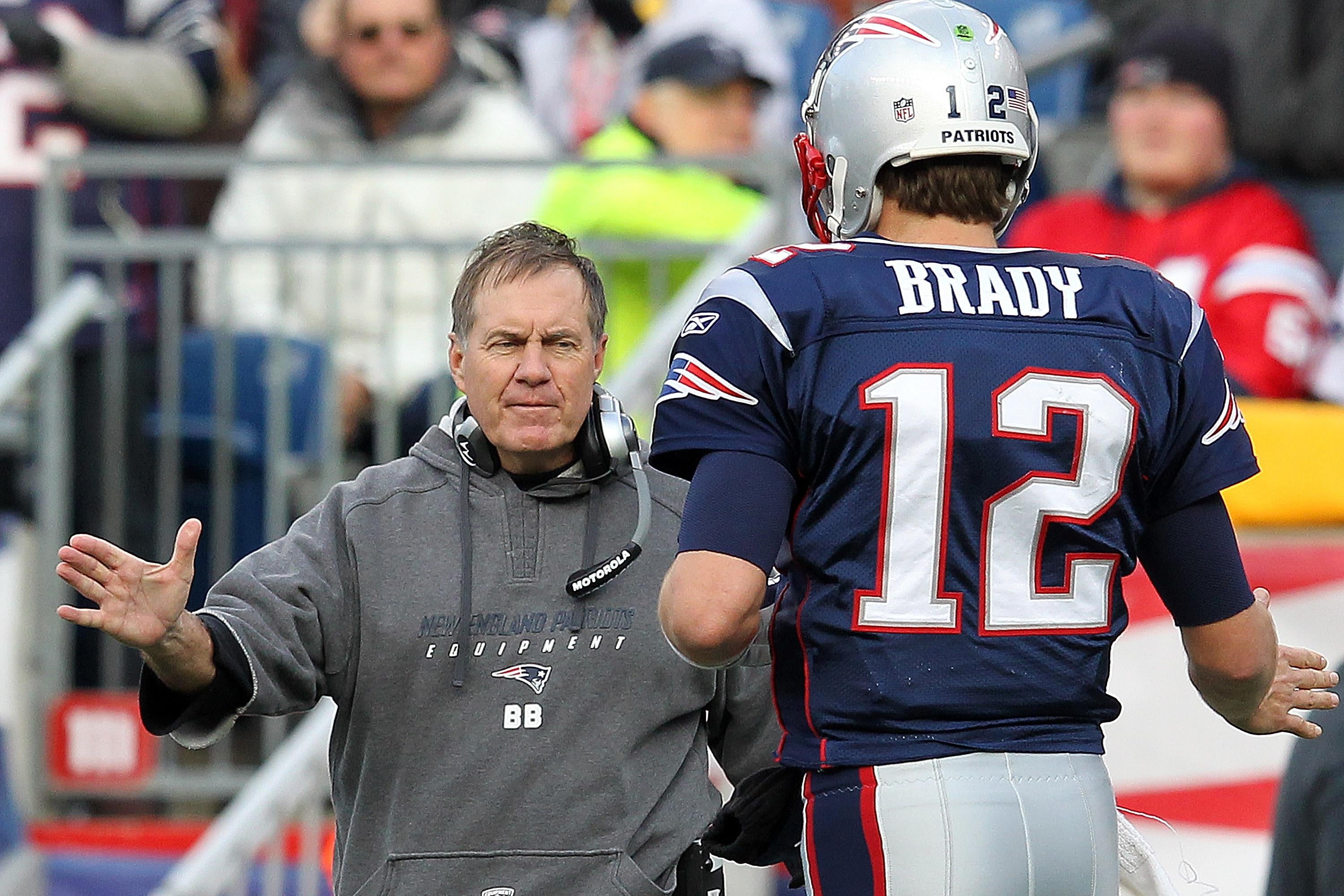 Between 2000 and 2019, Brady was a starting quarterback in a total of 324 games in New England and in his first year as a starting quarterback, he led the Patriots to their first-ever championship as well as added five additional titles in New England later. The 45-year-old star finished his New England journey with the mark of 17 seasons in the playoffs including a 219-61 win-loss record in the NFL regular season as well as a 30-11 record in the postseason.
A chicken-or-egg debate topic over the period has been whether Brady or Belichick deserves the credit for the Patriots' six Super Bowl titles. Nevertheless, with a legacy that has left an indelible mark on the sport, the undisputed NFL GOAT's high praises for Bill stand as a reminder of the invaluable impact coaches can have on their fellow players' careers in the league.