NFL Power Rankings Week 10: Top 10 Teams
As we head into the halfway point of the NFL's longest season, let us take a look at the top 10 power rankings for Week 10:
Arizona Cardinals (8-1)
Arizona is 8-1, but it still has two tough games remaining: one at Dallas and one at home against the Rams on Monday Night Football. The Cardinals' next and final loss will be one of those. They proved to the 49ers on Sunday that they don't need their stars to win.
Tennessee Titans (7-2)
With interceptions in each of their last six games, the Titans' defense is on fire. In the last two games, Byard has had two interceptions. He's in the zone right now, as evidenced by the fact that he made in-play adjustments to get to the football on both of his most recent interceptions. Tennessee's front four is putting a lot of pressure on quarterbacks, causing them to throw bad passes and turnovers. The pressures, along with Byard's ability to find the ball and plenty of opportunities — particularly against turnover-prone teams like the Dolphins, Texans, and Jaguars — will result in a slew of interceptions.
Green Bay Packers (7-2)
In Sunday's loss to the Chiefs, coach Matt LaFleur stated the Packers' defense showed "championship-level effort and championship-level execution." This is a promising indicator that the Packers' defense, which has failed them down in the past two NFC championship games, may finally prove to be an asset rather than a problem.
Los Angeles Rams (7-2)
With quarterback Matthew Stafford joining the Rams in the offseason, receivers were expected to have a good year, but few could have imagined that fifth-year receiver Cooper Kupp would lead the NFL in receiving yards and touchdowns at this stage in the season.
Kupp has established himself as Stafford's go-to target, demonstrating not just his ability to get yards after the catch, but also his ability to get wide open for intermediate and deep completions. With his 11 catches for 95 yards in Week 9, Kupp became only the fourth player in NFL history (and the first since Jerry Rice) to record 1,000 receiving yards and 10 receiving touchdowns in his team's first nine games.
Tampa Bay Buccaneers (6-2)
The Bucs' remaining ten opponents have a collective record of 30-42. Only two of those teams are ranked higher than. The New Orleans Saints and the Buffalo Bills are both in the top 500, and they play each other at home. The Buccaneers may not lose another game in the regular season and will finish second in the NFC.
Baltimore Ravens (6-2)
Jackson is on pace for 4,694 passing yards and 1,275 rushing yards, so he'll have to rely on the air to keep up. It will not be simple. Six of Jackson's next nine games will be against teams with pass defenses in the top half of the league. The Ravens' biggest playmakers, however, are tight end Mark Andrews and receivers Marquise "Hollywood" Brown and Rashod Bateman, who all feature in the passing game. So, when Jackson isn't sprinting for yards, he'll have to throw it down the stretch to beat teams like the Rams and Packers. We expect Lamar Jackson to throw for 5,000 yards and dash for 1,000 yards this season.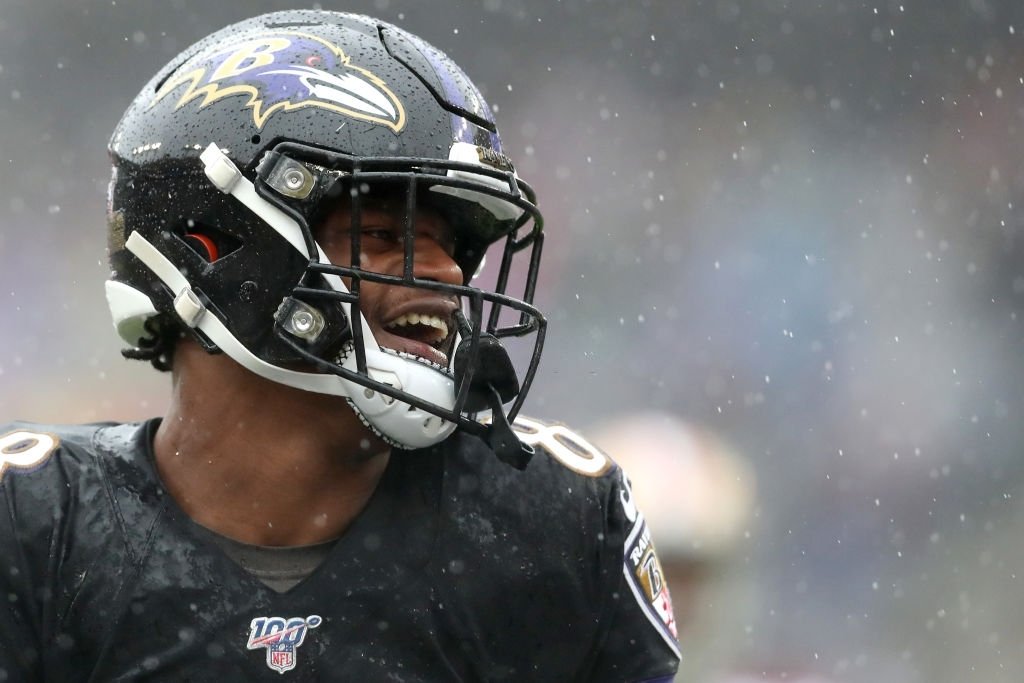 Dallas Cowboys (6-2)
Prescott has thrown at least three touchdown passes in four straight games prior to his off game. He was in the midst of his greatest season and led the NFL in completion percentage. There's nothing stopping him from returning. He stated the last time he felt like this was in a 2018 shutout over Indianapolis, and in the two games after that, he had five touchdown passes, no interceptions, and completed 68 percent of his throws. That season, he also won a playoff game. Prescott will have at least five more prime-time or premium games left to secure his place in the MVP race.
Buffalo Bills (5-3)
The Bills didn't appear to be in contention until a few weeks ago. However, after watching the Bills' offense struggle to get anything going against the Jaguars, some major doubts about Buffalo's future have surfaced. Although there are many areas that need to be improved, this is still a good football club that is one of the most complete in a tough AFC. The offensive line will improve as the season progresses, and there is still a half-season to go. They could end up playing in the Super Bowl for the AFC.
Cleveland Browns (5-4)
Myles Garrett had been one of the most dominant players in the NFL for the previous few seasons before being derailed in November. Garrett, who leads the league with 12 sacks, will only get better as the season progresses, winning the NFL's sack title and giving Cleveland its first-ever Defensive Player of the Year.
New Orleans Saints (5-3)
Throughout his career, Marcus Davenport, the Saints' first-round choice in 2018, has battled injuries and inconsistent output. When fit, however, Davenport has shown flashes of dominance, most recently this summer. And he's set to go on a tear in the second half of the season. As it stands, the Saints will rely heavily on defense to stay in the playoff hunt.