Shanghai SIPG midfielder Oscar has revealed that he harbors plans of playing in Europe again, after spending the last four years in the Chinese Super League.
The 29-year-old emerged as a highly-rated youngster in his native Brazil and courted world attention when he scored a hat-trick in the final of the 2011 FIFA Under-20 World Cup final against Portugal, becoming the first player in history to achieve this feat.
His performance in Colombia as well as with Internacional were enough for Chelsea to sanction his purchase in July 2012 and he further boosted his reputation with a fine showing as Brazil won silver at the 2012 Olympics a  month later.
Oscar spent the next four years at Stamford Bridge and made a name for himself as one of the most creative midfielders in the world, while he also drew comparisons to his illustrious compatriot Kaka due to the similarities in their playing style and stature.
In his time with Chelsea, he won four major trophies including two Premier League titles but rather shockingly, Oscar agreed terms for a transfer to Shanghai SIPG for the sum of £60m in December 2016.
This represented a record sum for an Asian transfer and the move was curious for several reasons.
For starters, up to that point, the riches on offer in the Chinese Super League were only available to players who were either past their prime or not exactly among the best players in the world, but here was Oscar, still in his prime at the age of 25, trading a bright future in the European game for obscurity in China.
He has so far made 132 appearances in all competitions for Shanghai SIPG, scoring 44 goals and providing 73 assists, in addition to a hefty salary that puts him among the highest paid players in the world.
While his spell in Shanghai might have benefited him immensely on a personal level, Oscar has fallen off the radar and the lower levels of the Chinese league has cost him his place on the Brazilian team, with his last call-up for the Samba Boys coming four years ago.
Former Chelsea midfielder Oscar has expressed his desire to return to Europe. The 29-year-old moved to Shangai SIPG for £52m in 2016. pic.twitter.com/8bDu6KuWjW

— Transfer News (@TransfersLlVE) September 14, 2020
Now, it appears that the 29-year-old is interested in returning to Europe and having entered the last three months of his contract with the Chinese side, major European sides could take note of the former Sao Paolo man's availability.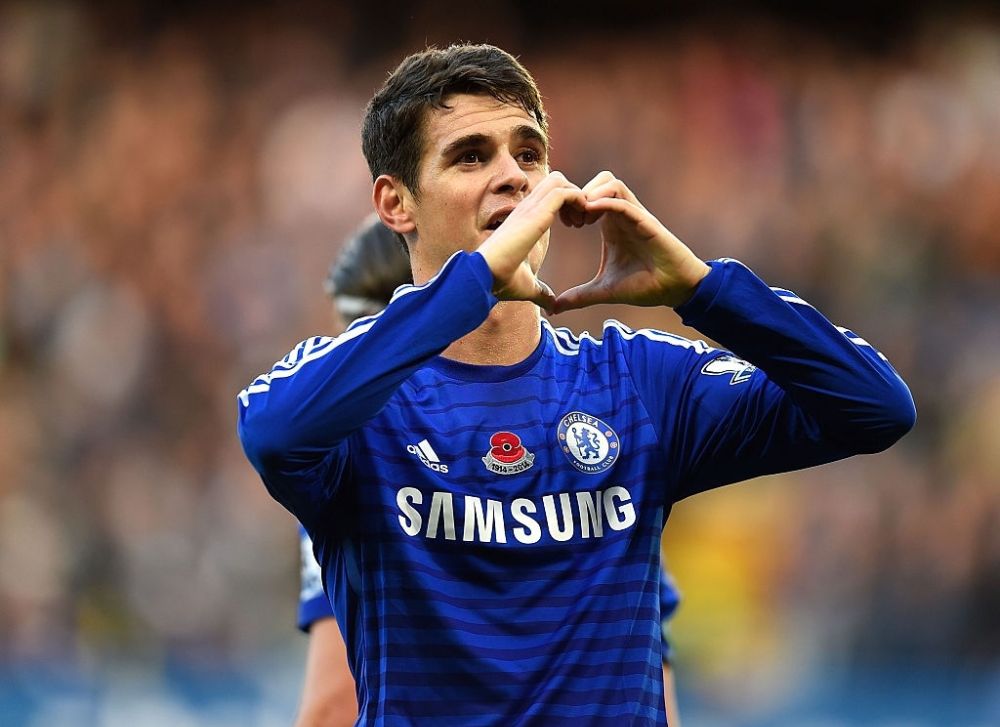 What European clubs could sign Oscar if he becomes available?
There are a handful of clubs who would relish the thought of adding Oscar to their ranks and as such would be monitoring his situation between now and November.
Despite not performing at the highest level for the last four years, the Brazilian would still fit right into the higher demands of the European stage, having performed optimally for five years.
His fitness record is also very impressive, with no major injury suffered in the last four years and the fact that he is still only 29 would further increase his appeal.
Juventus have been linked with Oscar in the past and the Italian champions currently suffer from a dearth of creativity in the middle and given their success ratio with free transfers in the past, the Bianconerri would be confident of hitting gold if they make a move for the midfielder.
Another Italian side that would be interested in him is AC Milan and they were reportedly in talks with the former Chelsea man as recently as last year.
In the Premier League, the two North London sides would be bolstered by Oscar's addition, although his high wages could be a major deterring factor for both Tottenham and Arsenal.
Elsewhere in England, neither Manchester City nor United are exactly short of midfielders but Liverpool could do with a bit more creativity in the middle of the park.
None of the other elite sides on the continent have either the means or need to procure Oscar but it is undeniable that if he does become available, a major European club would make a move to sign him.