With rumors swirling about the possibility of Aaron Rodgers being traded, Packers President Mark Murphy recently addressed the situation with a humorous quip to the team's "sworn to secrecy" approach.
The NFL world is continuously buzzing with the four-time MVP's next move, adding some new spices to the curry every single day.
Since Aaron Rodgers had been the starting quarterback for the Packers for the previous 15 years, the team had been facing challenges to decide on their future Hall of Fame quarterback. Nonetheless, Aaron's performance had been declining and he is soon to be 40, which could be the driving force behind the deal.
What did Packers President Mark Murphy tell about Aaron Rodgers' trade?
The Packers President and CEO Mark Murphy chose to stay tight-lipped amid Rodgers' trade rumors as he didn't provide any single information about it while speaking at the Wisconsin Tech Summit at Lambeau Field on March 20.
"We've got no other news really going on," per WLUK-TV Green Bay.
The President also disclosed the desire to answer all inquiries regarding Aaron and the Jets, yet didn't reveal anything being sworn to secrecy.
"I would love to tell you everything you want to know about Aaron Rodgers and the Jets, but I'm sworn to secrecy not to say anything," Murphy remarked.
Mark Murphy spoke at a Tech Summit at Lambeau Field Monday:

"I would love to tell you everything you want to know about Aaron Rodgers and the Jets but I'm sworn to secrecy not to say anything."https://t.co/fGg78JRBrY pic.twitter.com/duT7uHDDo8

— Nicole Menner (@NicoleMenner) March 20, 2023
The last time Murphy opened up about the no 12's trade rumor in response to the question if Rodgers could be the Packers' starting QB during a Wisconsin girl's basketball tournament saying, "Yeah, I mean, unless things don't work out the way we want them. He's obviously a great player and four-time MVP but you know, I think it's trying to find what he wants and what we want and hopefully we can find a win-win situation."
While Murphy's comments may not provide a concrete update on the Aaron Rodgers trade talks, albeit it could be assumed as a subtle hint that the Packers are going to bid adieu to Aaron moving on to young face Love Jordan.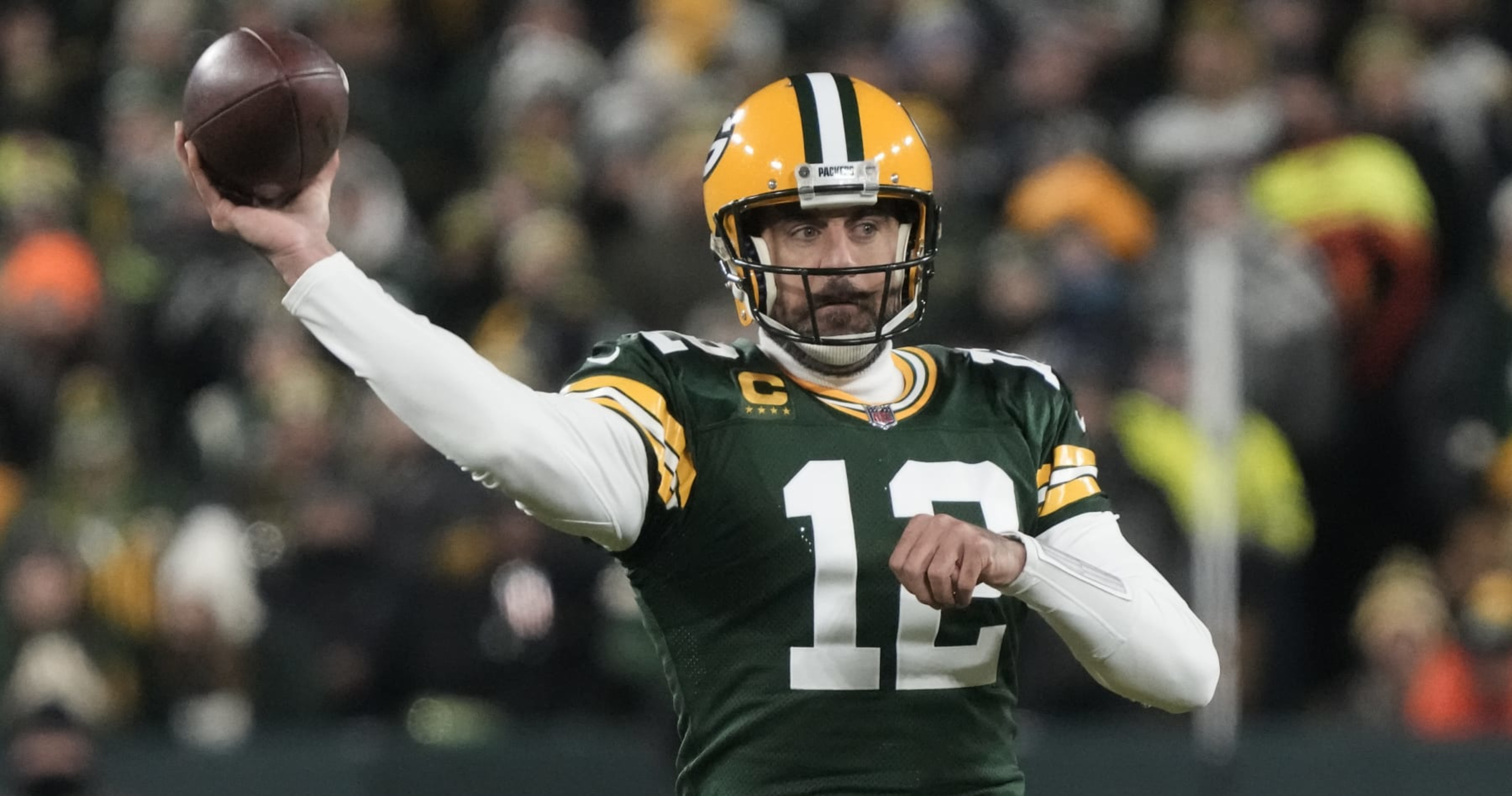 As the offseason progresses, the speculation surrounding Rodgers' future with the Packers only seems to intensify. However, Rodgers seemed not to care for secrecy as during his appearance on the Pat McAfee show, he publicly expressed the intent to play for the New York Jets in the upcoming season. Reportedly, the Jets team officials frequently visited Aaron in California, yet nothing has been finalized.
Which team will Aaron end up with? What do you think? Tell us in the comments.