The NFL GOAT Tom Brady wrapped up his NFL business earlier this year after enormous controversy regarding his retirement. When he decided to close his NFL chapter, the first thing he mentioned was to dig out time for his kids and watch them grow.
Now, in his post-retirement period, he seems to be working hard on his mission to spend time with his kids and make them happy no matter what, allowing him to receive and earn the Coolest Dad title.
Tom Brady earns coolest dad recognition
During a special edition of 'Up and Adams' on Father's Day, analyst Kay Adams expressed her ideas on some of the most loving dads of the current time. And be prepared to get amazed because Tom Brady topped the list.
Coolest Dads of the Year 🏆 @TomBrady 🤝 @DariusJButler

In honor of Father's Day: What is the one thing that your kids think is the coolest thing about you? https://t.co/FIJjgW4DAw pic.twitter.com/bxjS5Z9F0L

— Up & Adams (@UpAndAdamsShow) June 18, 2023
Along with Darius Butler, she gave a solid nod on Brady's behalf that he is really the "Coolest Dad" who is ready to go the extra mile to entertain his kids and to make their childhood the most refreshing period ever.
Brady's collaboration with Mr. Beast
Since Brady collaborated with Mr. Beast in a YouTube video, people can't stop wondering about how brightly the former footballer is utilizing his post-retirement period. The popular YouTuber made a killer combination of content and celebrity guest in his video which brought him millions of views.
Tom made his appearance in the content along with his kids and they were very excited to be there in an enjoyable environment. Especially, Vivian, the NFL star's daughter was much excited to spend the day with her Super cool dad.
Thanks for all you do. 🙏🙏 @MrBeast pic.twitter.com/qGxmP9EuDQ

— Tom Brady (@TomBrady) March 21, 2023
The craziest part of the video was when Beast asked the Super Bowl snatcher to hit a trailing drone with the ball. The virtual world dominator had no idea who he was talking to. However, when Tom hit the drone in his first attempt, Beast understood why he is called the Goat of the NFL.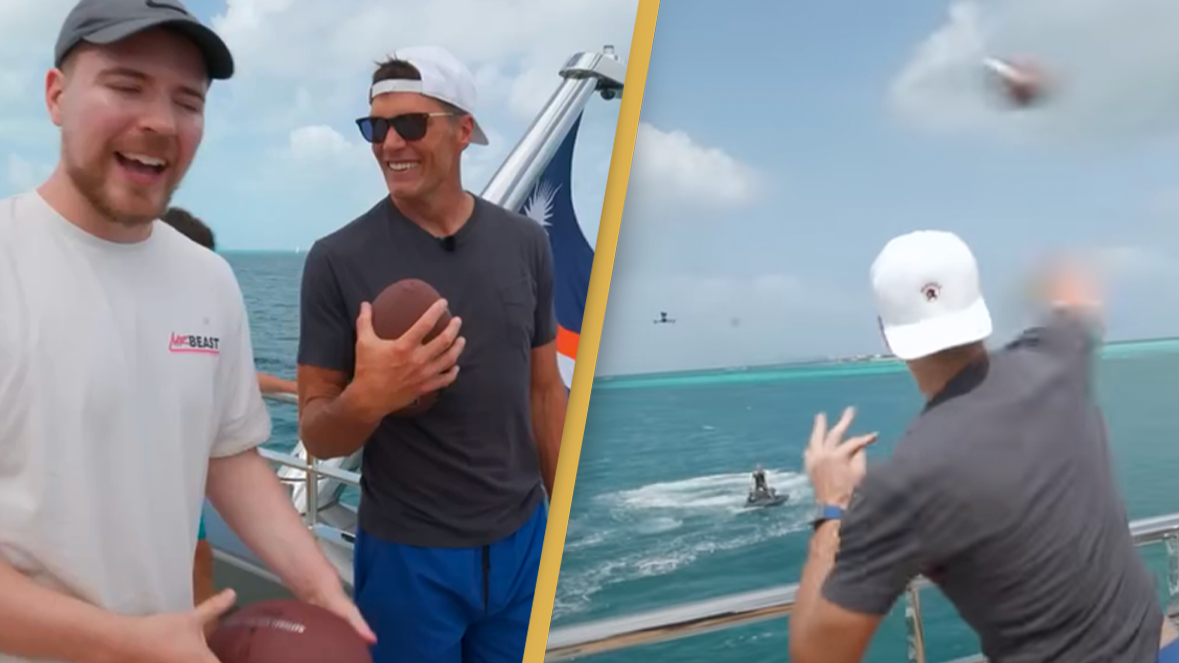 Vivi was cynical if her father would be able to complete the task or not. But when her superhero dad completed that in his first ever try, her joy was something to be seen.
It seems after achieving seven Super Bowls and satisfying his cravings for supremacy, Tom Brady is shifting his attention to becoming the best dad ever. His kids are the most valuable trophy of his life and he wants to take care of his precious gem in one way or another.