Ranking the top 4 players in the NBA draft 2020
With the Minnesota Timber Wolves winning the lottery pick this year there is increasing anticipation about who are the top players in the NBA draft 2020.
An addition of a talented star caliber player can change the winning chances of a team by many folds. It would take a lot of research and scouting to even select a pool of players from such a talented draft class.
Having said that some players due to their outstanding performances and competitive spirit have really stood from the rest of the pack. These performances and stats have given us the audacity to select the top players after measuring them using several parameters.
Here is the list of the top 4 players in the NBA draft class of 2020.
#4.

James Wiseman
Position: C
Height/Weight: 2.16m/108 kg
Likely to be drafted by: Charlotte Hornets
With players like Giannis and Jokic dominating the paint with their agility and skill, there is a huge demand in the NBA for an athletic center who can contain such players and act as a rim protector. James Wiseman with his 7ft 5in wingspan is the perfect man for the job. His agile play style and soft touch around the rim with the option to go to the 3 points range makes Wiseman an offensive beast. Defensively he can easily reach the level of Giannis or Rudy Gobert if he wants to.
Despite being such an extremely talented player James needs to accept the advice from the coaching staff and focus on his game. There are many instances where he has put up average performances that are not at par with his potential. Some coaching could make his passing and shooting better which would help him answer the people who doubt his abilities.
After trading Kemba Walker to the Boston Celtics, the Hornets have looked quite weak and have a hole in their offense and defensive game plans. With the addition of James Wiseman who can fill this void would put the Hornets in a stronger position with lots of raw talent which could be developed for future use and for trade.
#3.

Obi Toppin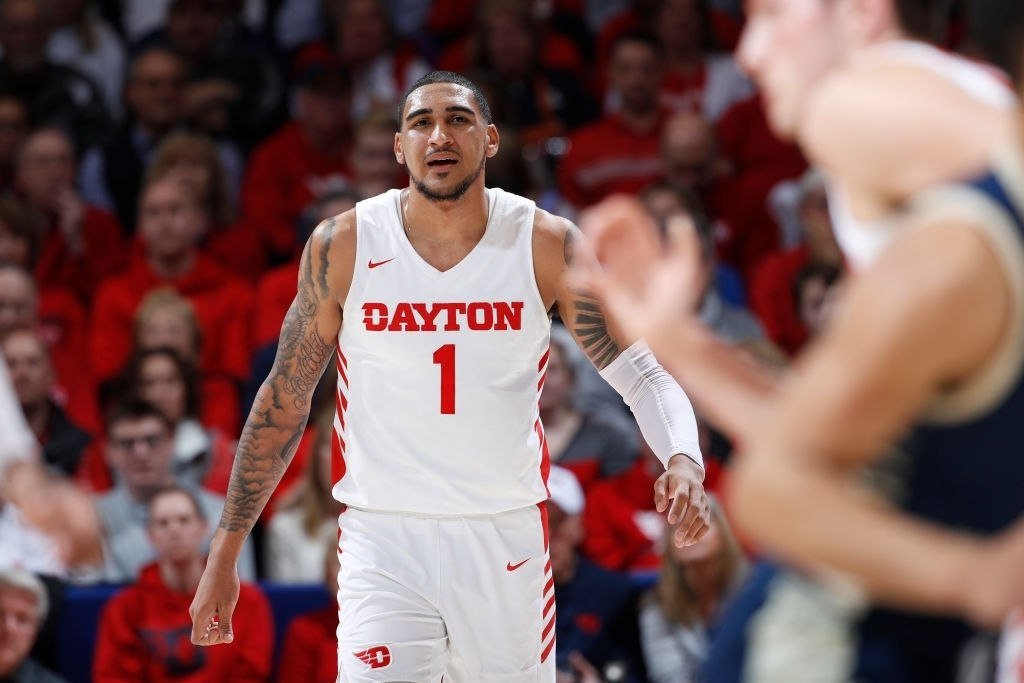 Position: PF
Height/Weight: 2.06m/99 kg
Likely to be drafted by: Chicago Bulls/Cleveland Cavaliers
Just before the corona lock down ended the season Obi was balling out for the Dayton university. Anyone who would have seen him play would guarantee that he is going to be an NBA superstar.
Being the best power forward in the 2020 NBA draft he is one of the top players in the draft list. His competitive drive along with the ball-handling skills and the good body built helps him to provide a very wide range of skill set for his team.
Sharp defensive prowess and quick feet would make him a perfect two ways player and for a man of his size, he can be a great threat to the other teams.
Unfortunately, due to his rather lean built when compared to the other more physical forwards in the NBA right now Tobi can easily be displaced in the paint. Not being a very great perimeter player too would add further to the problems. There is a lot to work on with Obi but the sky is the limit for him.
It would be interesting to see whether the Cavs or the Bulls add him to their squads because both these teams are on the verge of rebuilding themselves and Toppin can be a solid player in their starting lineup.
#2.

LaMelo Ball
Position: SG
Height/Weight: 2.01m/86 kg
Likely to be drafted by: Golden State Warriors
Another prodigy from the Ball family is going to make his debut in the NBA this year. LaMelo is already a bona fide star even before starting his career in the NBA due to his heroics in Australian basketball.
Being a 6ft 7in point guard makes LaMelo one of the tallest point guards in the league right now. This would make LaMelo a walking mismatch in the league being just 19 years old which means there is yet more scope for him to grow.
On the offensive aspect of things, LaMelo is a flashy passer and a great ball handler who can score very efficiently at his will. With his great footwork and size, Melo can turn any team into an offensive powerhouse.
But the lack of defensive abilities makes him a little less desirable to the scouts. Along with that LaMelo has not been performing consistently from the offensive end and can result in another Lonzo Ball case. The addition of LaMelo would also bring a lot of media attention to his team due to his father Lavar Ball.
The addition of LaMelo Ball to the Golden State Warriors adds yet another shooter to their already stacked lineup which could help the team to compete better and develop Ball as an offensive player under the guidance of Steph Curry.
#1.

Anthony Edwards
Position: SG
Height/Weight: 1.91m /102 kg
Likely to be drafted by: Minnesota Timberwolves
Explosive guard Anthony Edwards is likely to be the first overall pick in NBA draft 2020. Being called the next James Harden Edwards is an offensive force and can work on and off the ball. Due to his elite size, explosiveness and aggressive playstyle the Georgia State University player has been difficult to contain all season long. Along with having an ability to score in the paint, Anthony is also an effective 3 points shooter who can pullup jumpers.
In spite of his elite size, Anthony has not yet shown signs of being a good defensive player especially in transition where he has struggled to defend his opponent. Along with he fails to use his body to his full potential to score at times but rather prefers to score from a distance.
Edwards who may be drafted by the Timberwolves can become a force alongside Karl Anthony Towns and Russell. If the back office of the Timberwolves can somehow trade for Devin Booker while retaining the pick it can be a start of a new dynasty at Minnesota.
Conclusion
With the addition of this level of talent would make some major changes in the NBA. Super teams are being formed in each conference and these young players can make a lot of difference for a low seeded team. Whatever happens, it is pretty clear that the future of the league is in good hands.