Titans star quarterback Will Levis stands out from the rest of his teammates for sharing the team's internal atmosphere in front of the media, especially for revealing the most entertaining news and it was no different while expressing some of the outrageous yet hilarious penalties provided to players for their lacking in performance.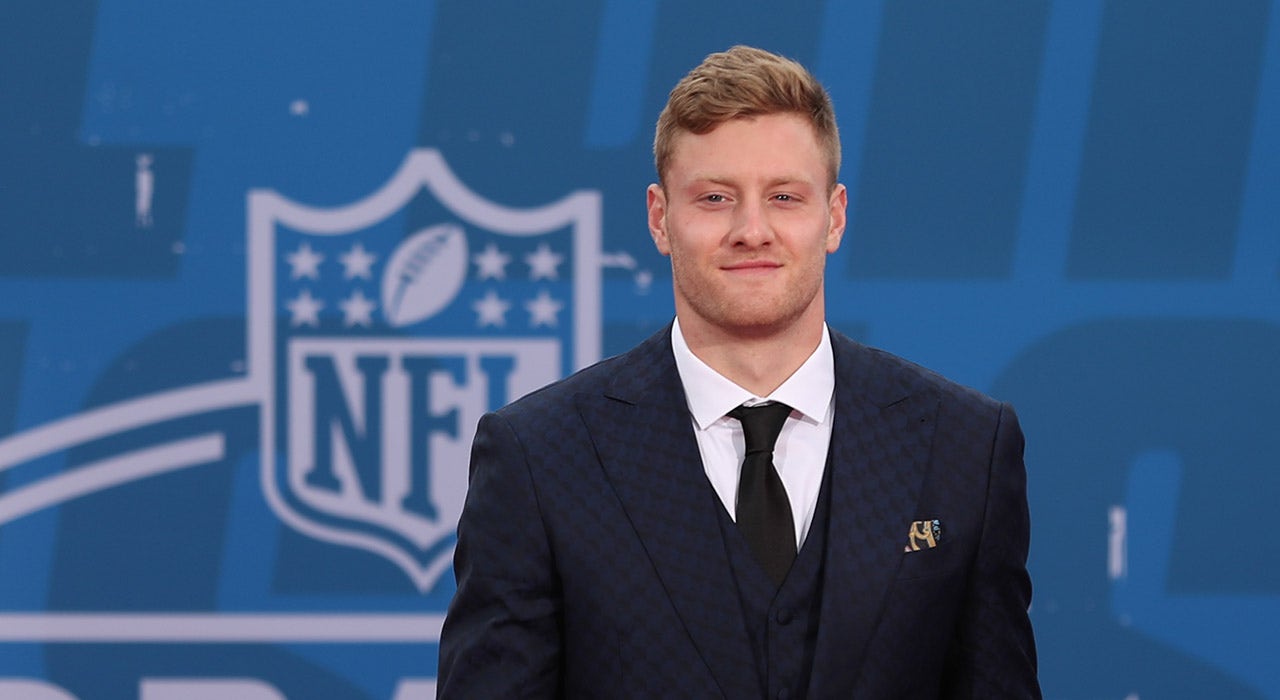 The former Kentucky player's strange eating habits are no mystery to the media as he shared a video of himself eating completely unpeeled and overripe bananas on TikTok. Everyone initially regarded it as extremely hilarious, but the quarterback did not stop and is once again making headlines for it.
Yet, this time he is not consuming the food himself but rather punishing his teammates with his out-of-the-world munchies!
Will Levis reveals stomach-churning punishment for his fantasy football league losers
The losers in the fantasy football league in the Titans team are subjected to both cruel and humorous punishments. Levis has observed and provided many punishments to his teammates for all that matter, yet fortunately, the 23-year-old never had to experience any punishment during his time in the Titans team, as he recently revealed in an interview.
The quarterback claimed, rather than viewing the penalties as punishment, they preferred to enjoy them.
"We try to get the loser to do something every year, we don't always get them to do it, but it's always a fun time," he said.
.@will_levis' fantasy league punishment is wild! 😅 pic.twitter.com/M8zx5n3Kpg

— Rotoworld by NBC Sports (@rotoworld) June 1, 2023
The interviewer then inquired about the most recent losers' punishment, and in response, the quarterback revealed a punishment that left the interviewer in shock. Along with having to eat a dozen raw hotdogs, the punishment required the victim to consume them in public by posting about them on social media.
"The last one was we had to make him eat a whole pack, I think a dozen, uncooked hotdogs. Go on, like Instagram Live, and, like, eat them in front of everybody. We felt like that was a good one," he added.
The interviewer immediately responded, "That's outrageous," after learning about the punishment.
Levis's performance during the Titans OTAs was lacking
On Wednesday, all of the Tennessee Titans rookie players participated in their second open organized team activities (OTA). His day wasn't good, though, as he had trouble with accuracy and frequently threw passes into coverage.
The rookie player considered he had plenty of time to develop his skills and demonstrate them in his upcoming future on the NFL field as it was just starting point and a learning phase.
"I know I have more opportunities tomorrow and the next day, so I'm not going to beat myself up," he said. "High standards is the name of the game. It's not to beat yourself up. It's to motivate you to go out there and perform to the best of your ability."
After moving from Penn State, Levis spent two seasons at Kentucky before finding a home with Tennessee as the team selected him with the No. 33 overall pick in the 2023 NFL Draft.
What are your thoughts on Will Levis? Share your opinion with us in the comments section.