Gisele Bündchen has just redefined the revenge dress, looking extremely stunning in black sheer while also blending the sensual aesthetic into her great professional return. The supermodel, like her ex-husband, has lately come out of retirement.
But, while Tom Brady's comeback to the pitch has been less than spectacular, Bündchen has remained booked and busy. How surprising is it that the quarterback's comeback season with the Buccaneers ended in a flop while Bündchen appears to be already back on top?
People magazine revealed photos of the former Victoria's Secret Angel posing for a photo session on a Florida beach in a fully sheer black dress adorned with a wide belt, the latest in a series of modeling gigs she's lately done. Bündchen has already starred in Louis Vuitton's advertisement for the new Yayoi Kusama handbag line.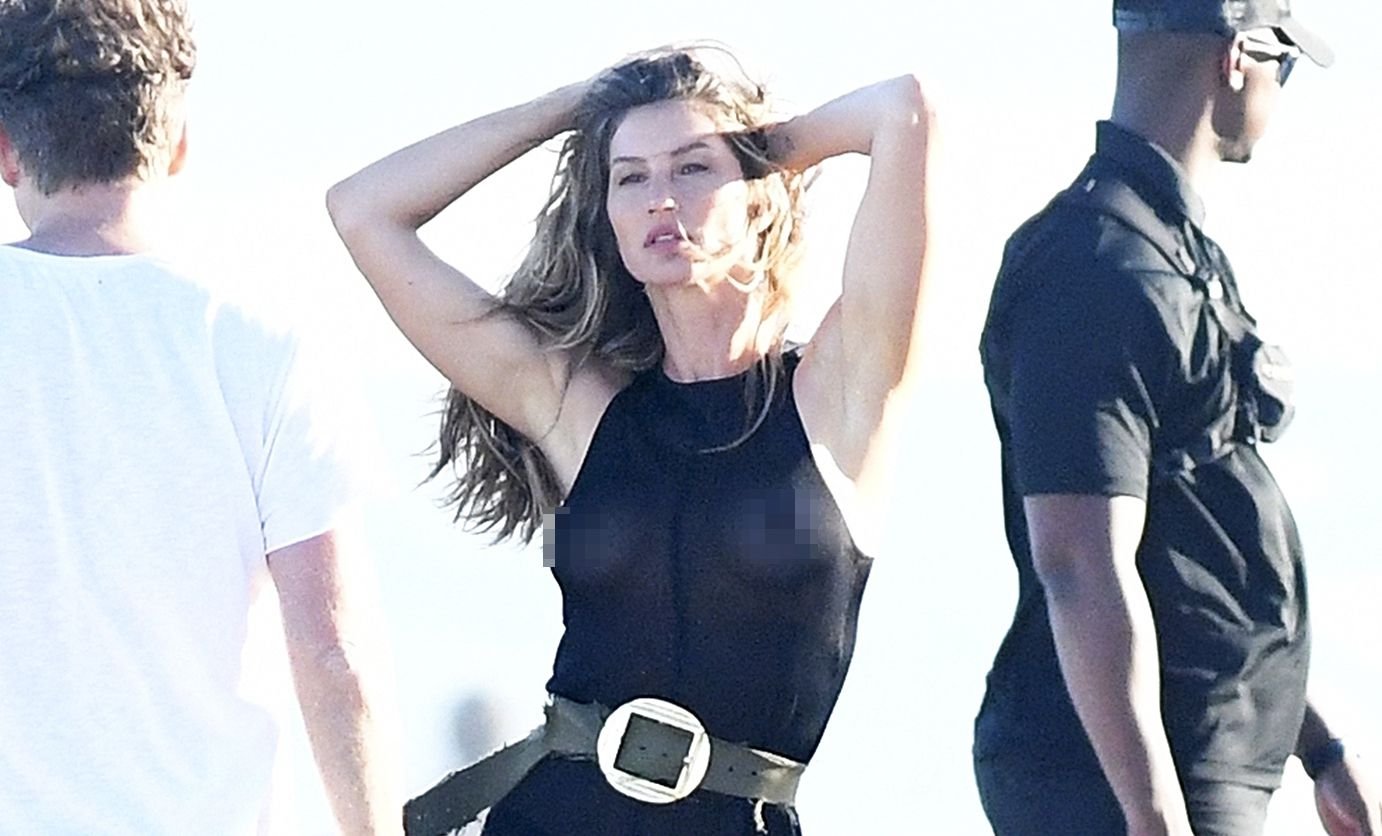 Underneath the dress, we notice her wearing a black bikini bottom with a wide belt overtop, while everyone is staring at her proudly freeing the nipple! She nearly broke the internet last week when she posed in a plunging purple swimsuit.
While Bündchen is no stranger to exposing her toned body for a photo shoot, she has also spoken up about how, at one time, everyone's expectations of her became too much for her.
"I was always praised for my body, and I felt like people had expectations from me that I couldn't deliver," Gisele said in an interview. She also talked about how her breasts changed during the period of breastfeeding her children and people even had an issue with that. "I felt very vulnerable because I can work out, I can eat healthy, but I can't change the fact that both of my kids enjoyed the left boob more than the right. All I wanted was for them to be even and for people to stop commenting on it."
She did, however, mature into the self-assured superstar we see today, embracing her physique and her modeling comeback.