Walker Buehler, a right-hander for the Los Angeles Dodgers, will have season-ending elbow surgery on August 23. It is unknown at this time whether Buehler's availability for Opening Day in 2023 will be impacted. Buehler last pitched in the majors on June 10 and had surgery to remove bone chips from his pitching elbow a few days later.
The right elbow of Buehler, who has been sidelined since June 10 due to a Grade 2 flexor strain, will be repaired during surgery, according to the Dodgers. Buehler has had surgery on his elbow previously. Buehler had Tommy John surgery after being selected by the Dodgers in the 2015 draft out of Vanderbilt and did not pitch again until August 2016.
Dodgers' Buehler to have season-ending surgery #LosAngelesDodgers #WalkerBuehler #MLB #ESPN https://t.co/TpJ2Eb9Tiu

— robert ball (@robjoeball) August 15, 2022
There is currently no estimated time frame for Buehler's potential comeback, barring a season-ending injury. The Dodgers will undoubtedly expect to have him back in time for spring training given that pitchers and catchers must report in February. But that will depend on how well he recovers from the operation in the upcoming months.
However, when questioned about Buehler's potential future position, Dodgers President of Baseball Operations Andrew Friedman recently responded, "I'm not sure yet." "Each day it's been better. We're kind of monitoring that progress on a daily basis," Friedman added.
"That said, we're going to be smart about it. So to the extent that it continues to improve day over day over day, and as we get into a throwing progression, if the box keeps getting checked, then I feel like he can progress to a point of being a real weapon for us in September and building up into October. "But each day we're going to learn more as we go, and we'll factor that in."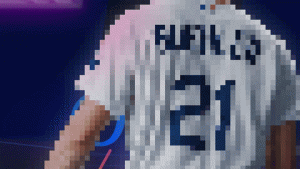 On the other hand, the franchise has a strong rotation, the extended absence of Buehler may now put that to the test later in the season. Clayton Kershaw was placed on the disabled list after leaving his start on August 4 early, whereas Buehler has been out since June 10. After being struck by a comebacker on Saturday, Andrew Heaney was forced to leave the game early.
The 28-year-old Buehler pitched to a 4.02 ERA (103 ERA+) and 58 strikeouts in 65 innings while making only 12 appearances this season. The career-high 207 innings pitched by the two-time All-Star resulted in a 2.47 ERA (169 ERA+), a 4.08 strikeout-to-walk ratio, and a fourth-place finish in the NL Cy Young Award voting last year.
The Dodgers had the best record in all of Major League Baseball going into Monday with a record of 79-34. Only the New York Yankees have a better run differential than the Dodgers' plus-247, making them the best in the league overall.