Since his final game of the season against the Detroit Lions, which the Green Bay Packers lost, veteran quarterback Aaron Rodgers has been at the center of a retirement debate every week.
The Packers could qualify for the playoffs with a mere win, but the four-time Super Bowl champions couldn't lift a finger to step into the postseason. Their star quarterback, Aaron Rodgers, was also dull and ineffective in the play. and the rumors of his retirement or leaving the franchise had arisen.
However, in the face of massive negativity and trolls, the future Hall of Famer has lashed out recently in an interview and slapped the media hard.
What did Aaron Rogers say?
The media has been quite active on Aaron and his controversies in the last month, which have spawned a slew of spicy gossips and trolls on social media. Finally, the 39-year-old had had enough and revealed some harsh reality.
On 'The Pat McAfee Show' last night, A-Rod indicated a couple of renowned NFL insiders and delivered his take. "I have no problem with Ian Rapoport…Schefter…I think they're really good at their jobs. When it comes to me, they don't know s#*t," he said.
"I think Adam Schefter and Ian Rapoport are really good at their jobs but when it comes to me they don't know shit"@AaronRodgers12 #PMSLive pic.twitter.com/i5CUco5AHS

— Pat McAfee (@PatMcAfeeShow) February 14, 2023
"They really don't. They don't have people in my inner circle who are sourcing, I can promise you that," the 10-time pro bowler slammed hard on the faces of NFL insider Ian Rapoport and ESPN's Adam Schefter.
"And anybody who would talk to them is not in my inner circle. It's that simple," Rogers concluded. It seems that the several rumors regarding his retirement don't suit this veteran NFL legend.
Rodgers played 18 years for the Packers and won the Super Bowl and Super Bowl MVP in 2010, along with four times each for NFL season MVP and NFL passer rating leader, NFL passing touchdowns leader twice, and NFL completion percentage leader once.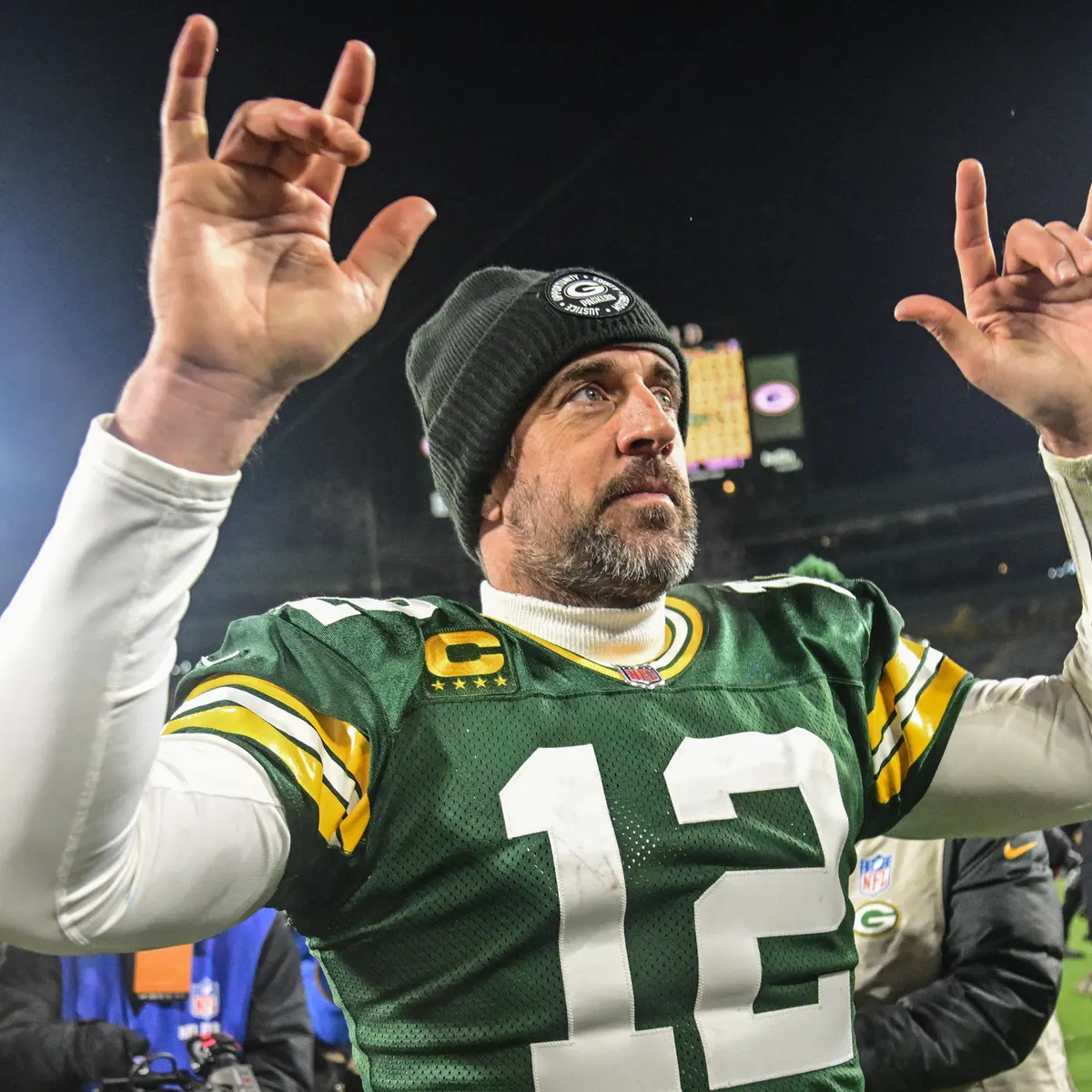 However, the star has not passed exceptionally well this season, scoring 26 touchdowns and passing for 3,695 yards in 542 attempts with a 91.1 passer rating.
His downgrade has stuck out like a sore thumb, and everyone has speculated about his retirement through the report. After this interview, it appears the Packers legend isn't done yet.
What do you think about Aaron Rodgers' retirement? Did the media cross a line regarding his career? Let us know in the comments.