Anthony Joshua's promoter, Eddie Hearn, has claimed that Shakur Stevenson is the best lightweight boxer in the world, surpassing the likes of Gervonta Davis and Devin Haney. Hearn even went as far as to suggest that Stevenson could be "unbeatable" as he continues to dominate in multiple weight classes. Stevenson recently maintained his unbeaten record with a comfortable win over Shuichiro Yoshina and is now setting his sights on conquering the lightweight division. With Davis defeating Ryan Garcia and Haney scheduled to face Vasiliy Lomachenko, Stevenson has a plethora of opportunities to showcase his skills and claim the title of best lightweight.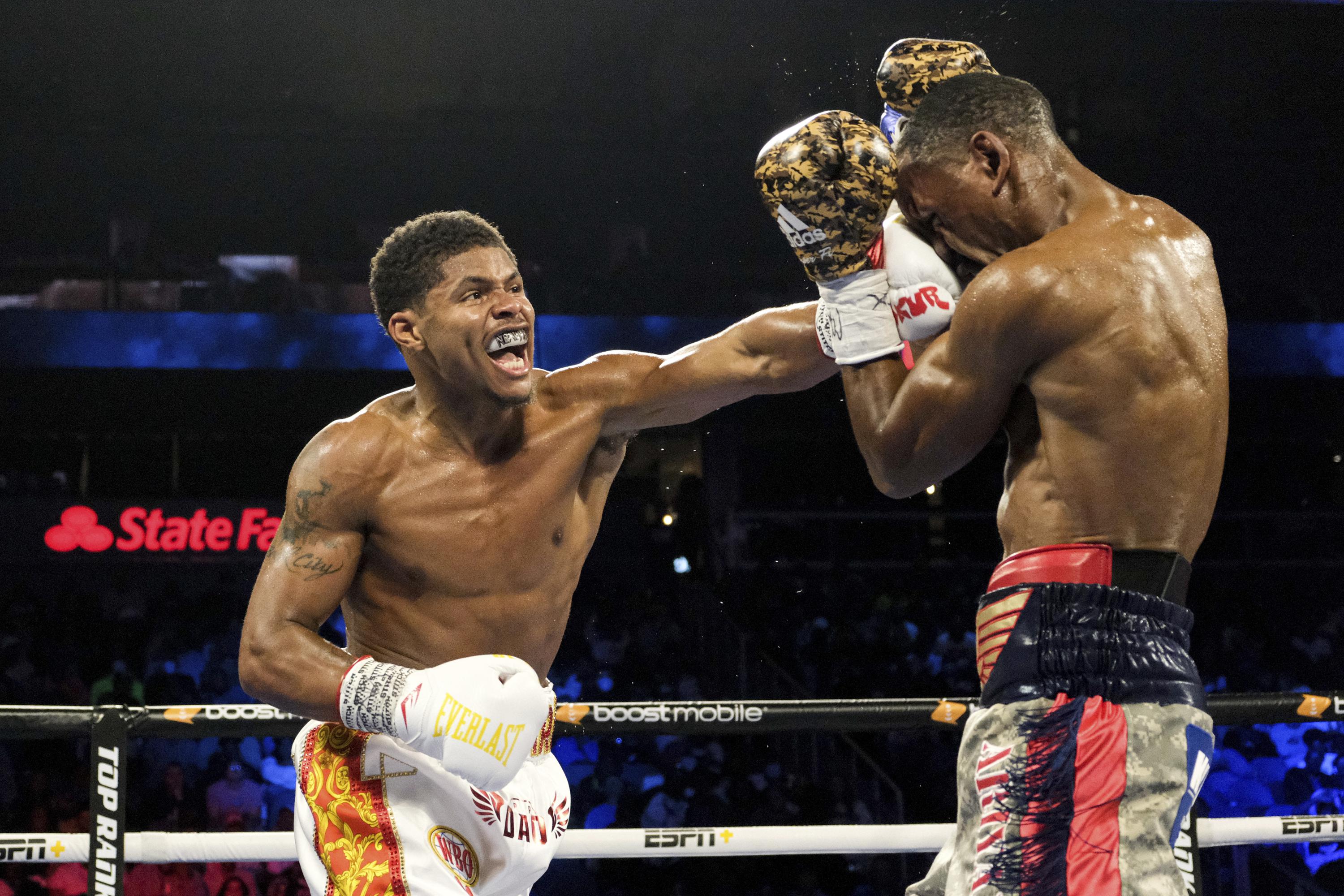 Shakur Stevenson: The Rising Star of Lightweight Boxing, and Why Eddie Hearn Believes He Could Be Unbeatable
While Davis has sparred with both Haney and Stevenson, he remains non-committal when asked to choose between the two, leading to further debate among fans. WBC mandatory challenger Stevenson is expected to face the winner in the upcoming Haney-Lomachenko fight. Hearn believes that Stevenson's technical ability and dominance in previous weight classes make him a force to be reckoned with in the lightweight division. Hearn envisions Stevenson as an unbeatable champion, but it remains to be seen if he lives up to the hype.
Wow‼️

Eddie Hearn says Shakur Stevenson is the best lightweight in the world 🌍 & gives a detailed explanation why he's above the rest..

Hearn X Stevenson in the future❓

🎥: FightHubTV on YouTube #Boxing pic.twitter.com/c6rF8XIlQr

— AccordingToBoxing (@AccordToBoxing) May 5, 2023
Boxing fans and experts alike are intrigued by Stevenson's performances in lower weight classes despite his lack of notable wins in the lightweight division. Hearn is certainly one of them, as he has recently claimed that Stevenson could be unbeatable and the best lightweight fighter in the world. In his interview on Lightweight Boxing, Hearn gave a detailed explanation for why he thinks Stevenson is above the rest of the competition. He praised Stevenson's technical skills, ring IQ, and overall athleticism, which he believes make him a tough opponent for anyone in the division.
Stevenson The Fearless Fighter Ready to Conquer the Lightweight Division
With Davis' recent win over Garcia and Haney's upcoming fight against Lomachenko, the lightweight division is heating up with exciting matchups. Shakur 'Fearless' Stevenson has expressed his desire to face the winner of the Haney-Lomachenko fight, and many fans are eagerly anticipating his potential showdown with either fighter. Putting the situation in perspective, Eddie Hearn touts Shakur Stevenson as the top lightweight fighter in the world. With his impressive performances in lower-weight classes and his technical prowess, Stevenson is a tough opponent for anyone in the division.