Ever since he began his German top-flight career by signing for Borussia Dortmund in 2010, Robert Lewandowski has set or broken a new Bundesliga record almost every week.
However, there remains one that has so far proved beyond his reach.
When Bayern Munich won the Bundesliga title in the 1971-72 season, they did so scoring a whopping 101 goals and their charge was led from the front by the mercurial Gerd Muller.
The former Germany striker was unarguably the first bonafide world-class striker and in many ways, he set the template for future center-forwards (including Lewandowski) to follow.
Gerd Muller: the pioneer center-forward that inspired many
Nicknamed 'Die Bomber,' Muller was an all-round striker who came alive in the penalty box and despite retiring over four decades ago, his influence on the German national team and Bayern Munich is still felt to this day.
Alongside other stalwarts like Franz Beckenbauer, Uli Hoeness, Paul Breitner, and Sepp Maier, Gerd Muller helped lay the foundation for the successes the Bavarians enjoy to date and he had his finest individual campaign in 1972.
His total of 40 goals from just 34 matches is a Bundesliga record that still stands and he finished that campaign with a massive 18 goals ahead of the second-placed Klaus Fischer (22 goals) in the race for the Bundesliga Golden Boot.
In what was a massively decorated career, Muller won everything winnable at both international and club level, playing a central role as West Germany and Bayern Munich conquered all and sundry, while he was also named the Ballon d'Or winner in 1970 after his exploits at the World Cup.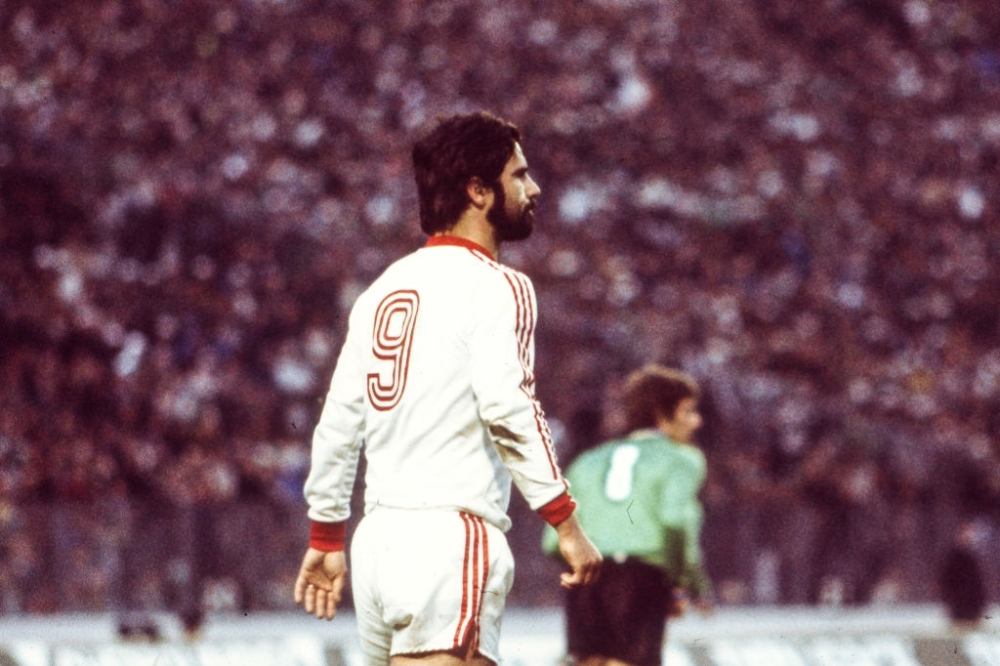 Despite not being the tallest or most physical player (he stood at just 5 ft 9 in), Gerd Muller made up for this with his guile and cunning in the box and he was a predatory finisher who had the uncanny knack of sniffing out chances and converting them.
He ended his career with over 700 career goals and to date is the record goalscorer for the Germany national team, with an unbelievable 68 goals scored from just 62 international matches.
To state that Gerd Muller was a goalscorer of epic proportions is merely stating the obvious and to date, he is widely regarded as one of the greatest players in the history of the game.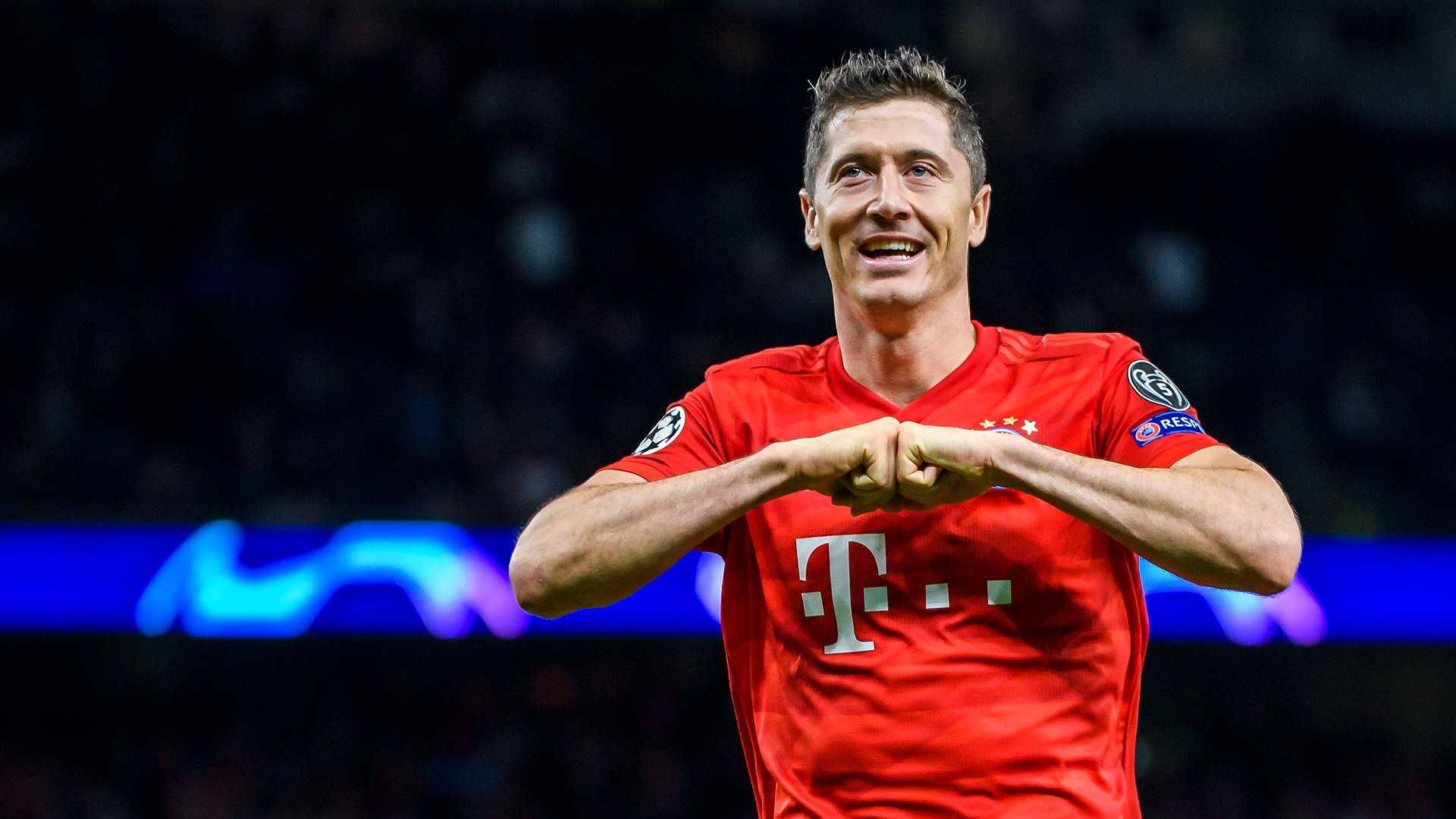 The goalscoring machine that is Robert Lewandowski
Just like Gerd Muller many years ago, Robert Lewandowski is setting the pace for other forwards to follow and he is widely regarded by many as the standout striker of his generation, while also acting as the central figure of Bayern Munich's dominance.
The Poland international already has over 500 career goals and despite not enjoying the same success that the great German did at international level, it takes nothing away from the achievements of Lewandowski.
Having come from a lower league – the Polish Estraklasa (where he won a customary Golden Boot) –  Lewandowski took a while to get going in the Bundesliga (he scored just eight goals from 33 matches in his debut season) but the next year, he came alive with 22 goals as Jurgen Klopp's side won a surprising Bundesliga crown.
A year later, he kept up his good form with 24 goals to help the side retain the league and by this point, he was already one of the highest-rated forwards on the continent  and chose to join Bayern Munich on a free transfer in 2014.
Despite the seeming betrayal of Dortmund fans, the move has been immensely beneficial for the former Lech Poznan man both on a collective and individual level.
The Poland international has won a total of five Bundesliga Golden Boots, while he has also lifted the league title in each of his six years at the Allianz Arena.
He has grown from strength to strength and his superb fitness record means that he has not suffered any major injury throughout his Bundesliga career (the one injury that might have been detrimental was offset by the COVID-19 enforced lockdown) which saw him return to fitness upon resumption.
The 2019-20 season was one of immense personal success for Robert Lewandowski and it saw him break all sorts of goals records as Bayern Munich romped their way to a second continental treble.
He ended the campaign with 55 goals from 47  matches in all competitions, while he was also the highest goalscorer in the Champions League with 15 goals.
These are scarcely believable numbers that are only associated with Messi and Ronaldo and for context, Messi's highest total in a single Champions League campaign is 14 – Lewandowski topped that – and he could well have broken Ronaldo's record of 17 had he played in a regular Champions League campaign, rather than the abridged format of last season.
In the eyes of many, the 32-year-old was the favorite for the 2020 Ballon d'Or but was unfortunately denied by the controversial decision to cancel the awards due to the coronavirus pandemic.
Can Robert Lewandowski break the Bundesliga record for most goals in a single season?
This season, Robert Lewandowski has continued from where he left off and he currently leads the way in the scorers charts as he attempts to retain his Bundesliga Golden Boot.
Remarkably, he has already scored 10 goals from just five matches and while this goal ratio might not be tenable across the season, he is well on course to surpass the 40-goal mark set by Gerd Muller.
It is pertinent to note that he also started last season brightly (scoring in each of the first 11 league games of the season) but he had 'only' nine at the five-game mark.
This term, he has not quite been as consistent, failing to score in the 4-1 victory over Hoffenheim on matchday 2 but Lewandowski's total was boosted massively by his four-goal haul in the 4-3 win over Hertha Berlin.
Going back in time to Gerd Muller's record-breaking campaign, he was not as proficient in the opening stages of the season, scoring just four goals from the first 10 Bundesliga matches but he came alive at the midway point and was aided by a five-goal haul on matchday 21 against RB Oberhausen, while he also scored a hat-trick on five other occasions.
Lewandowski is already more potent than him at this stage of the season and the Poland skipper has shown a marked consistency throughout his career.
Bayern Munich's utter dominance of the German league guarantees that their number 9 will always get opportunities to score, while his impressive fitness record means that he rarely misses matches.
It is still too early in the season to suggest that Robert Lewandowski could break the Bundesliga record for most goals in a season but knowing his antecedents, it is not impossible for him.
He has started the season with a hunger and drive to better his numbers from last term and in this form, there could be no stopping him.
He already has 10 goals from just five matches and has 29 more games to break the record. 10 goals down, 30 more to go.