Charles Barkley, renowned for his encounters with larger-than-life personalities, recently shared a lesser-known tale involving his acquaintance with boxing legend Mike Tyson.
While Barkley has had his fair share of memorable moments, including antics with Shaq and feuds with MJ, his experience with Tyson remained shrouded in fear and hesitation.
The outspoken host recently revealed an incident where he had to navigate Tyson's distasteful behavior at a party, leaving guests uncomfortable.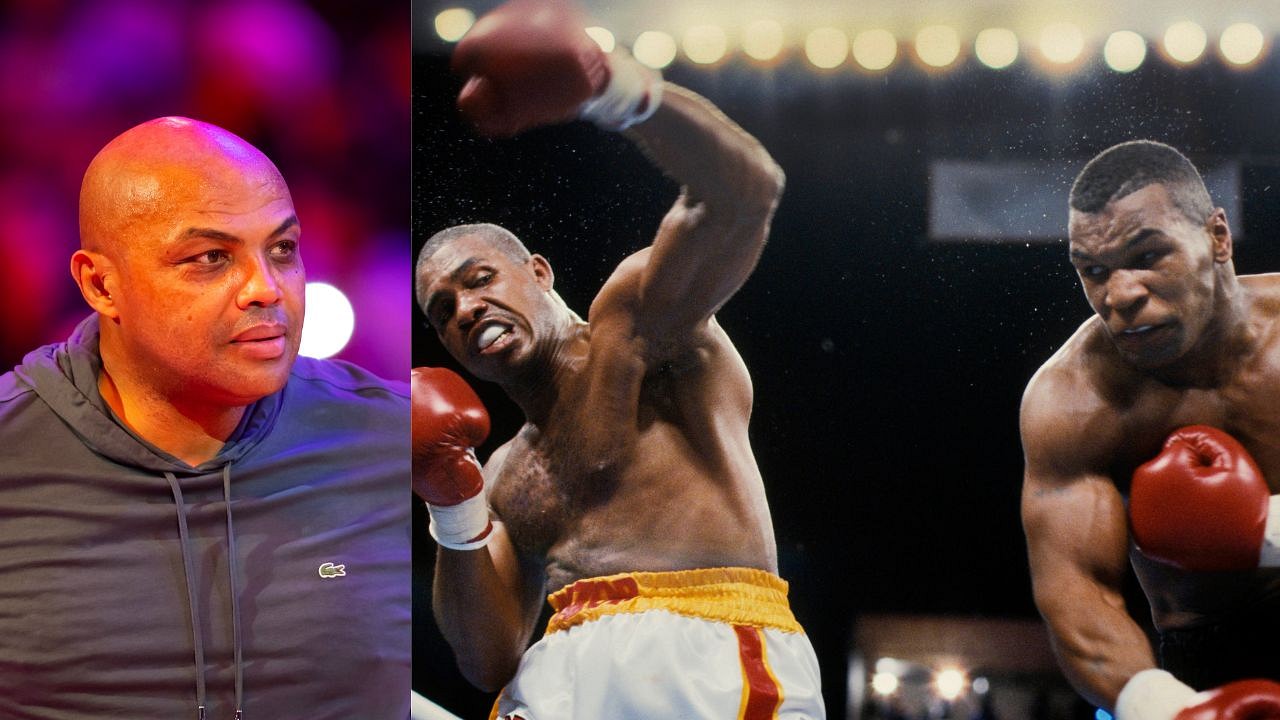 Charles Barkley tells a hilarious NYE party story with Mike Tyson
On Travis Kelce's podcast Chuck shared the backstory of his relationship with Tyson, stating, "Mike Tyson was actually one of my neighbors up the street for about four or five years." While speculation arose about Tyson's tiger-inhabited residence, Barkley remained uncertain, having never stepped foot inside.
Barkley went on to describe his annual New Year's Eve party, an exclusive affair held at a rented-out restaurant, with a carefully curated guest list of close friends and acquaintances. At the party, Barkley emphasized a strict "no pictures, no autographs" policy, aiming to create an atmosphere where his guests could let loose and have a good time.
We had to ask… and Chuck set the record straight on the infamous Finals golf match with MJ 👀

The Charles Barkley episode drops NOW. Check out the premiere below👇

📺: https://t.co/K43RGLWpgf pic.twitter.com/JMfsn5K5vF

— New Heights (@newheightshow) June 8, 2023
However, Tyson's entrance added a new level of eccentricity to the proceedings. As Barkley humorously recalled, Tyson made his grand arrival with a bullhorn, triumphantly announcing, "The champ is here!" Unquestionably, Tyson's larger-than-life persona and inflated self-importance made him believe he was the main attraction at Barkley's party.
Nevertheless, his actions began to irk some of the male attendees. Barkley elaborated, "About two hours into the party, three or four husbands approached me, expressing their discontent: 'You have to do something about Mike… He's grabbing our wives by the behinds.'"
Charles Barkley felt uneasy with Mike Tyson
Barkley and Tyson were once neighbors, crossing paths occasionally. Barkley, known for his own intimidating presence, admitted to feeling a sense of trepidation in the presence of the boxing icon.
While Barkley had encountered numerous celebrities and their egos throughout his career, Tyson's over-the-top persona left even him apprehensive. In a recent revelation, Barkley recounted an incident where he found himself faced with the task of managing Tyson's behavior at a party.
Barkley's fear of Tyson's unpredictable nature became apparent when some guests expressed their discomfort. Chuck hesitated to address the situation, partly due to the infamous incident where Tyson bit a man's ear off. Yet, swayed by the persistent requests of his concerned friends, Barkley summoned the courage to approach Tyson.
Despite his initial reluctance, Barkley, known for his extravagant personality, had no choice but to intervene and address the situation. Chuck's amusing anecdotes and his ability to narrate such incidents leave fans in stitches, as his larger-than-life personality shines through in every story he shares.