Cristiano Ronaldo's mother, Dolores Aveiro, has blasted the Spanish and Portuguese media's claims of relationship problems between the five time Ballon d'Or winner and his model girlfriend, Georgina Rodriguez.
The Spanish and Portuguese media reported last month that the Portuguese superstar was allegedly "fed up" with Georgina, and that the couple were on the verge of separation.
Dolores blew away any suggestions of the rift between her son and his Argentinian girlfriend in front of the press while attending a shop opening in her hometown, Madeira.
"Every couple argues, but what's been written is a lie," said Dolores.
Ronaldo's Mother Denies Reports Of Son, Girlfriend's Break-Up

Dolores Aveiro, mother of football star Cristiano Ronaldo, has refuted claims that her son and longtime girlfriend, Georgina Rodriguez, is having problems in their relationship.

According to reports in Spanish and… pic.twitter.com/u2UCtP3kLE

— Punch Newspapers (@MobilePunch) May 11, 2023
Georgina herself has openly denied the rumors as well. She wrote in a social media post: "The jealous one invents a rumor, the gossipy one spreads it and the idiot believes it." Shortly after, Cristiano posted a picture of the couple kissing over a shared meal on Instagram, captioning it: "Cheers to love."
Georgina Rodriguez spoke openly about her love for Cristiano Ronaldo
The 29-year-old wasn't shy about expressing her love for Cristiano Ronaldo. She has openly said how supportive CR7 was to her during the lowest point of her lifetime in her hit Netflix show, "I Am Georgina."
VIDEO: Cristiano Ronaldo's partner Georgina Rodriguez gift Portuguese superstar a Rolls Royce

Credit: Sport Bible pic.twitter.com/ejxUTyVYMM

— Vanguard Newspapers (@vanguardngrnews) December 26, 2022
Georgina spoke highly of him in an interview with a Spanish television network just before the show's premiere: "He's a wonderful father, a wonderful son, brother, friend and partner, boss and employee because he's an employee as well. He's fantastic in every sense of the word."
"Sometimes we're at home eating and I look at him and think 'How lucky I feel to be the one he's chosen to create this wonderful family' and I go to bed really happy."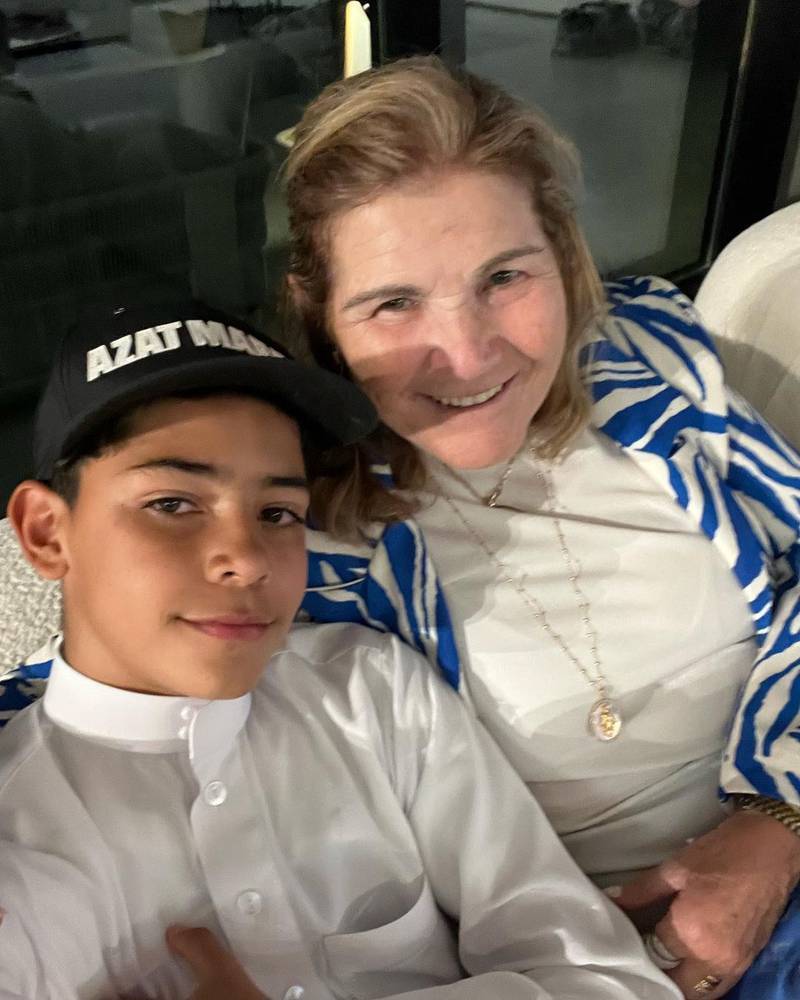 The couple seems to have settled in Riyadh after Cristiano Ronaldo joined the Saudi Pro League club Al-Nassr earlier this season. Dolores also visited his son in the Middle East, along with his girlfriend and their five children in February.