"Deshaun Watson requests 'persistent' sexual activity during massages" Anonymous masseuse drops truth bomb on the Browns' Quarterback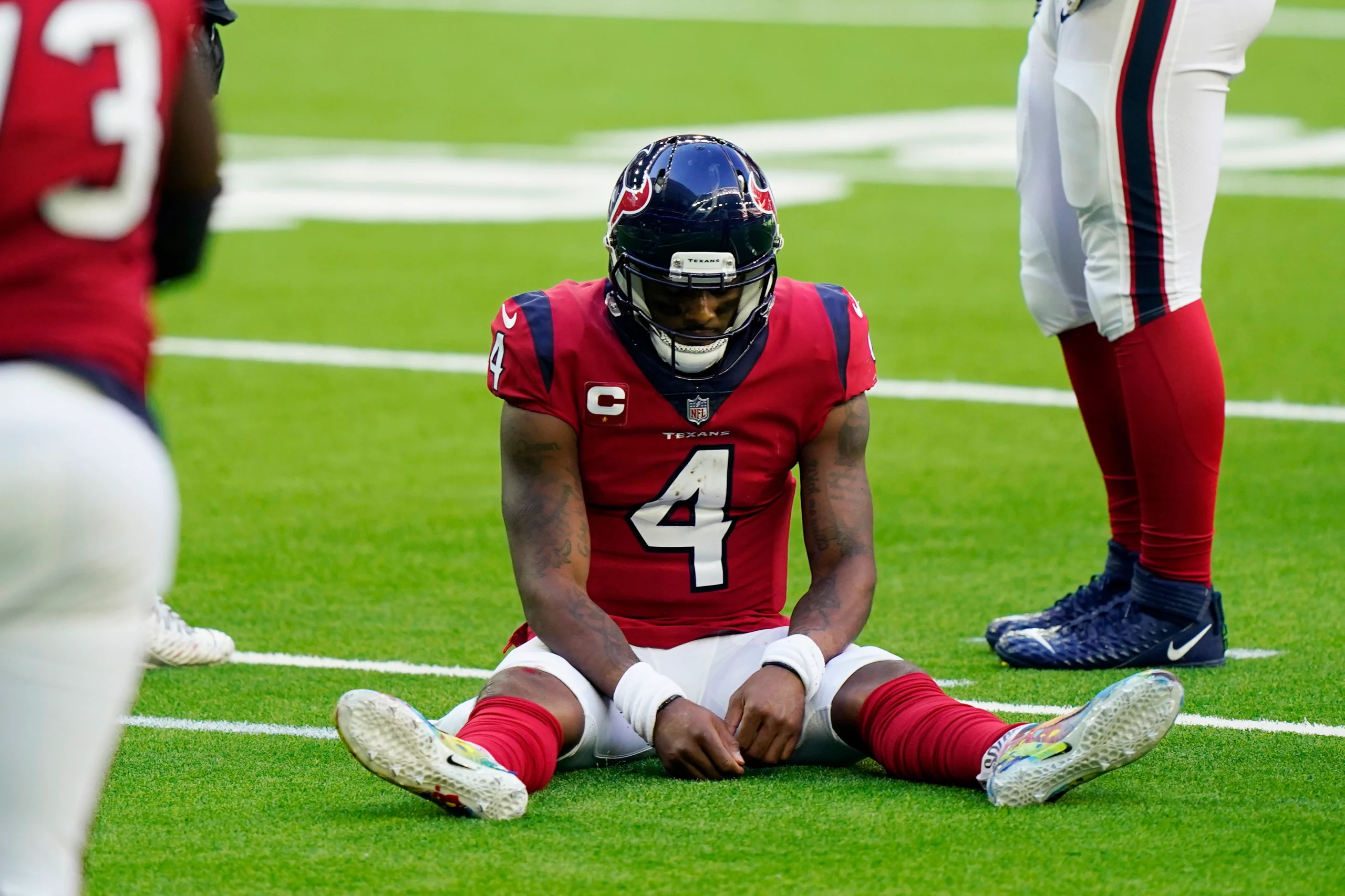 Deshaun Watson, the Cleveland Browns Quarterback's cases of sexual allegations continues to pile up. The three time pro ball winner QB is facing his 24th lawsuit filed by a woman stating that Watson has approached towards random strangers on Instagram more than a hundred times.
An article from Jenny Vrentas of The New York Times is the most recent edition of shocking sexual allegations over Deshaun Watson. The report reveals the shacking news of Watson meeting at least 66 women for massages over a short period of one and a half year which is far more than previously expressed.
The reporter finds numerous shocking accusations against the NFL star including a woman who didn't went to complain formally. The unnamed women told that Watson was persistent in requesting for sexual behavior during the massage sessions, including requests of oral sex.
The woman choose to be in anonymity and avoided the court and police to protect her family's privacy, she reportedly expressed her horrified experience to the reporter.
"I specifically had to say, 'No, I can't do that."
The Anonymous woman was kind enough to give Watson a clear advice about his habits as she asks:
"What is it like being famous? Like, what's going on? You're about to mess up everything"
No response is found from Watson on this newly added dimension to his sexual allegations cases. It looks like everything is messed up for the NFL star and he is not escaping soon from the piles of allegations.
However, the QB is yet to be charged criminally for the allegations by the court and his career in NFL is still seems to be okay as he has gotten another job, signing a five year deal earning him an enormous amount of $230 million that too a fully guaranteed contract to play for the Cleveland Browns for the upcoming season.