"Don't Rule Me Out of Fighting There" Tyson Fury Hints at Making a WWE Summerslam Appearance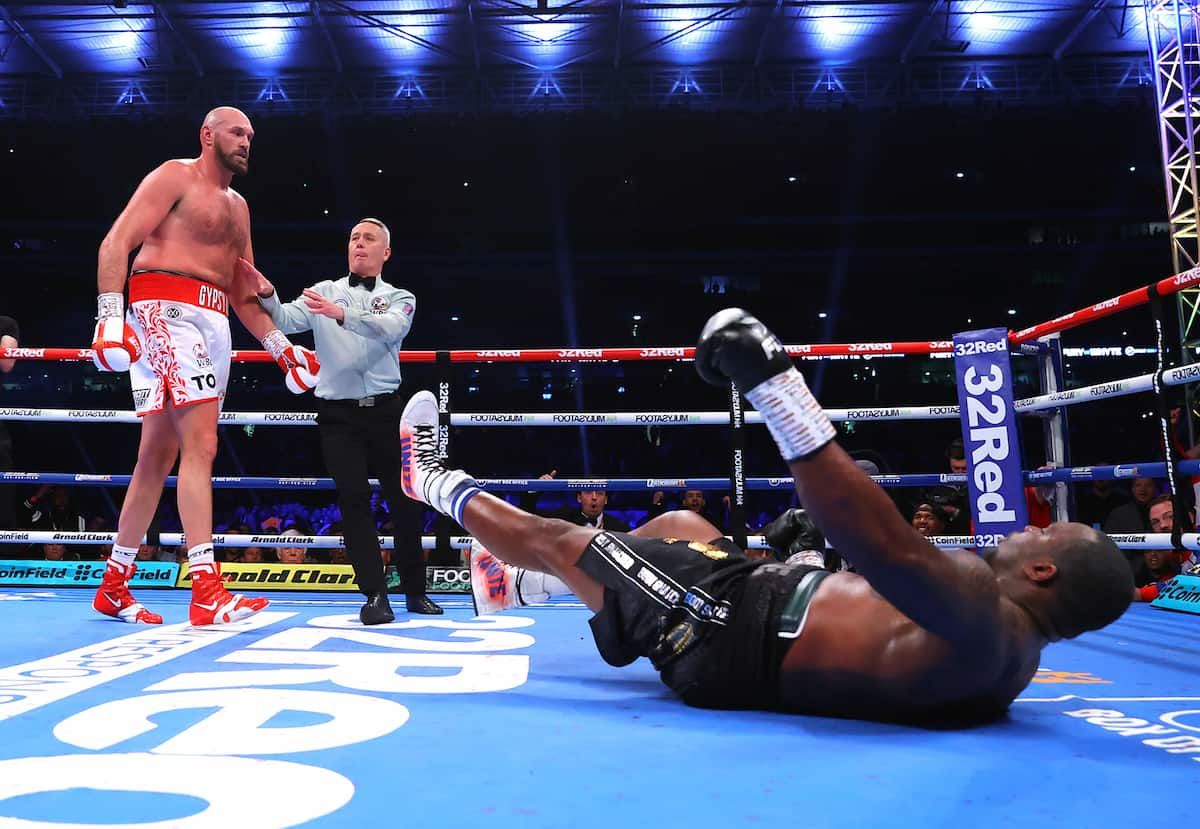 Speaking after his knockout win over Dillian Whyte, WBC Heavyweight Champion Tyson Fury has told reporters not to rule him out of fighting.
Tyson Fury scored a knockout victory over Dillian Whyte in spectacular fashion with an uppercut. The KO sent the 94,000 people attending into ruptures, as Fury gifted the crowd exactly what they had hoped to see. Speaking after the match, Fury was asked by reporters if we were wary of the pay-per-view event that the WWE has scheduled for September in the UK. The event is scheduled to take place in Cardiff. It's the first big show to be held there since 1992.
Fury said," Don't rule me out of fighting there! You might see me at SummerSlam. I have spoken to Vince and the boys, and maybe we are going to make this happen."
"Don't rule me out of fighting there! You might see me at SummerSlam. I got to speak to Vince and the boys! I know @DMcIntyreWWE has been saying a lot of things about me! I'd love to be at Cardiff!" – @Tyson_Fury 👀

CC: @btsportwwe#FuryWhyte pic.twitter.com/UDBzZptZ2o

— #FuryWhyte | Saturday | BT Sport Box Office 🥊 (@BTSportBoxing) April 23, 2022
Fury also called out WWE superstar Drew McIntyre," I have seen drew McIntyre saying some stuff about me. I have to knock him out just like his pal."
About the venue Cardiff, Tyson said," I'd love to be there at Cardiff. I'd love to be back in the center stage here in the UK, especially for the wrestling. I enjoyed it last time in Saudi Arabia; it was fantastic. So to come here and do it would be phenomenal."
Although right before the fight Fury did talk about retirement, it appeared like he isn't hanging up his boots soon. Many people speculated that he talked about retirement just to sell the fight. Only time will the truth.
Even if Fury quits, he will still go down as one of the greatest boxers of all time. Fury, "The Gypsy King" is yet to lose inside the ring. WWE fans will no doubt be excited to see Fury inside the ring at SummerSlam.