It's no secret that Saudi Pro League club Al Hilal has shown interest in bringing seven times Ballon d'Or winner Lionel Messi to the Middle East. Now, new rumors have emerged, suggesting that the club has put in a new offer that far exceeds the already outrageous previous offer.
According to previous reports and rumors, Al-Hilal has offered a staggering deal worth $400 million in salary to the 2022 World Cup winning captain. Also, previously, Messi's father and agent, Jorge Messi, as well as Al-Hilal have denied any agreement between the Saudi club and the player.
🚨 Lionel Messi's shirt at Al Hilal's official store who, are the biggest rival of Al Nassr in Saudi Arabia. 👀🧐 pic.twitter.com/fpDMpJMDLS

— Ráfs  (@nhrafin_00) January 1, 2023
Now, according to Catalan businessman Jaume Roures, Al-Hilal has substantially improved the deal, with the new offer being south of the $500 million annual mark.
When current FC Barcelona president Joan Laporta ran for reelection in 2020, Mediapro owner Jaume Roures backed him by putting up €30 million ($32.5 million) in guarantees to ensure Laporta's installation as president. As a fourth 'economic lever,' he saved the club in the summer of 2022 by shelling out €100 million ($108 million) for 24.5% of Barca Studios.
Using these knobs, Barca was able to attract star players like Robert Lewandowski, Jules Kounde, and Raphinha. They worked together to help Barca win La Liga for the first time in four years, and now that they are champions, the Catalans can focus on bolstering their squad for the upcoming 2023–2024 season.
Lionel Messi is the top priority for Barcelona
FC Barcelona president Joan Laporta has pledged to do whatever it takes to bring their coveted talisman back to Camp Nou, according to SPORT. The seven times Ballon d'Or winner will receive $27 million annually as remuneration should he make the fairytale return all fans are desperate for.
Laporta: "I have spoken to Messi, we've recovered the relationship. It was very nice". 🚨🔵🔴 #FCB

"Al Hilal bid? Barça is Barça. This club can compete with everyone. In Arabia they are doing a good job and investing… but I insist, Barça is his home", told TV3.

"We want Leo". pic.twitter.com/AW3c7aYxRj

— Fabrizio Romano (@FabrizioRomano) May 15, 2023
Jaume Roures seems to be well-informed about Messi's transfer situation. He spoke about the 35-year-old's potential return to FC Barcelona as well as gave an insight about the Al-Hilal situation while appearing on Cadena SER:
"I think it's possible that he will come back, even though the Saudis have upped the ante to over $500 million a year," Jaume said.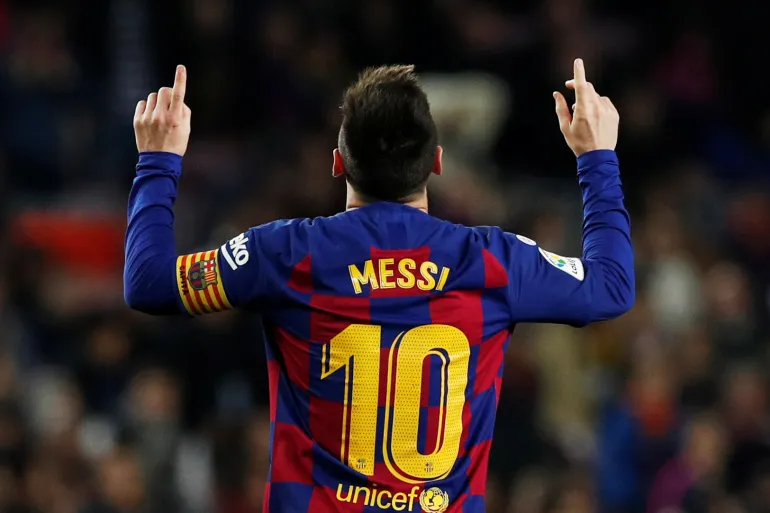 He then went on to mention that the experience in Paris was not really a convenient one for Messi, and reflected on the bad situation Cristiano Ronaldo is currently undergoing in Saudi Arabia.
He also said that he believes the Messi transfer drama will come to an end soon: "In May? I think so; it will have to be decided in May."
Let us share your thoughts on "Messi Transfer Saga". In which club jersey do you prefer the magician to see?