Ex-Washington RB Guice accused of rape by two women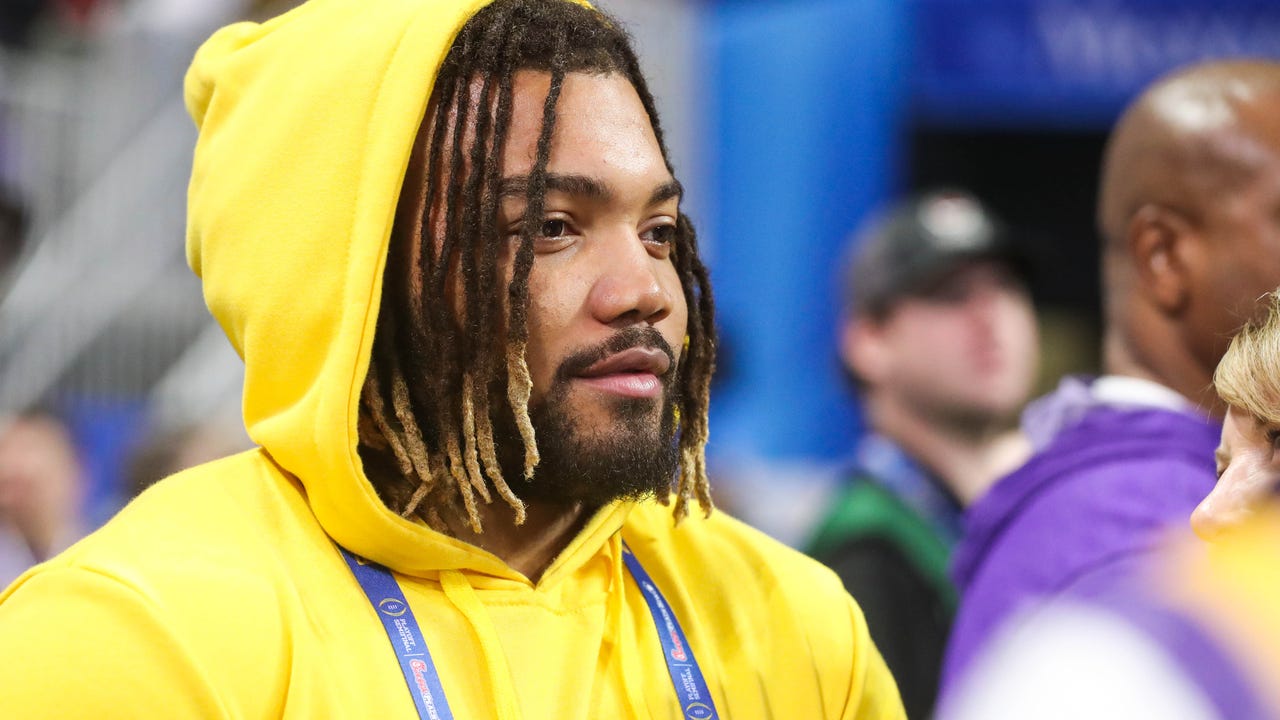 Two former students of Louisiana State University reportedly claimed that they were raped by Ex-Washington running back Derrius Guice in 2016. The allegation was shared at that time with at least two coaches, an athletics administrator, and a nurse but apparently it was not investigated by the school.
Both women said Guice came to their apartments after heavy drinking and assaulted them. One said Guice entered her room while she was sleeping and raped her during a party that she was hosting. The other woman said Guice raped her after she met him for the first time at a bar. Who happens to be a former LSU Tennis player.
The First Woman
"I remember, I was like, 'Who invited him?'"- The first woman told USA Today as she was giving an interview of that incident. She said she was uncomfortable with his presence as she didn't like his attitude in the previous parties. At one point, she went into her bedroom, shut the door, and passed out on her bed.
Over the next few days, she had more and more flashbacks of the night, making her memory of it clearer. Other football players at the party also told her that Guice had talked about having sex with her.
Later when the nurse of the University Healthcare Center asked her to lodge a complaint against him, she told, "I don't want to be that girl that everyone looks at and says, 'Oh, she's lying, also, I was kind of scared to go forward with it because he was so violent"
His boyfriend doubted that the coach might know it was not consensual as he said, "Everybody's girlfriend sleeps with other people". 
The Second Woman
The second woman shared her bar memories where Guice offered her shots continuously and she was feeling dizzy. Guice dropped her off to her apartment where she lived alone. After a while, Guice texted her asking if he could come over. She replied and told him to come over, but she also made it clear that nothing was going to happen.
But the next morning she could remember hazily how Gruice was forcing her by the time he was gone. But she could not retrieve the message as she changed her phone right after the incident.
Greece's attorney denies all these charges
Being accused of rape, the player has not given any statement but Guice's attorney Peter D. Greenspun denied all of the allegations and gave a statement, "At no time were allegations of physical or sexual assault brought against Derrius during his years as a student-athlete at LSU. To bring up such assertions only after the Virginia charges were initiated certainly calls into question the credibility, nature, and timing of what is being alleged years later."
As the holder of LSU's single-game rushing record and No. 5 on the Tigers' career rushing list, Guice was expected to be a first-round pick in the 2018 draft. But in the meantime, he was charged with three counts of assault and battery and destruction of property, assault on his girlfriend in February, March, and April. 
The Washington Football Team releases Guice within hours of his arrest. It released a statement that evening saying that "We release him upon review of the nature of these charges and following internal discussions." The statement made no mention of alleged sexual assaults.
Let's see what awaits for this player ahead!