As negotiations for MMA champion Ray Cooper III's Professional Fighters League (PFL) contract heat up, he has issued a direct challenge to YouTube sensation turned boxer, Jake Paul, to a fight in August. Cooper, who holds the PFL welterweight championship title, wants to prove himself against a "real fighter," and not just retired MMA fighters, as Paul has been doing in his recent boxing matches.
Clay Collard, a lightweight contender in the PFL, has expressed an interest in facing Paul in MMA. Cooper is the latest to join the growing list of challengers, and he's determined to demonstrate his dominance in the sport by taking down Paul in the octagon.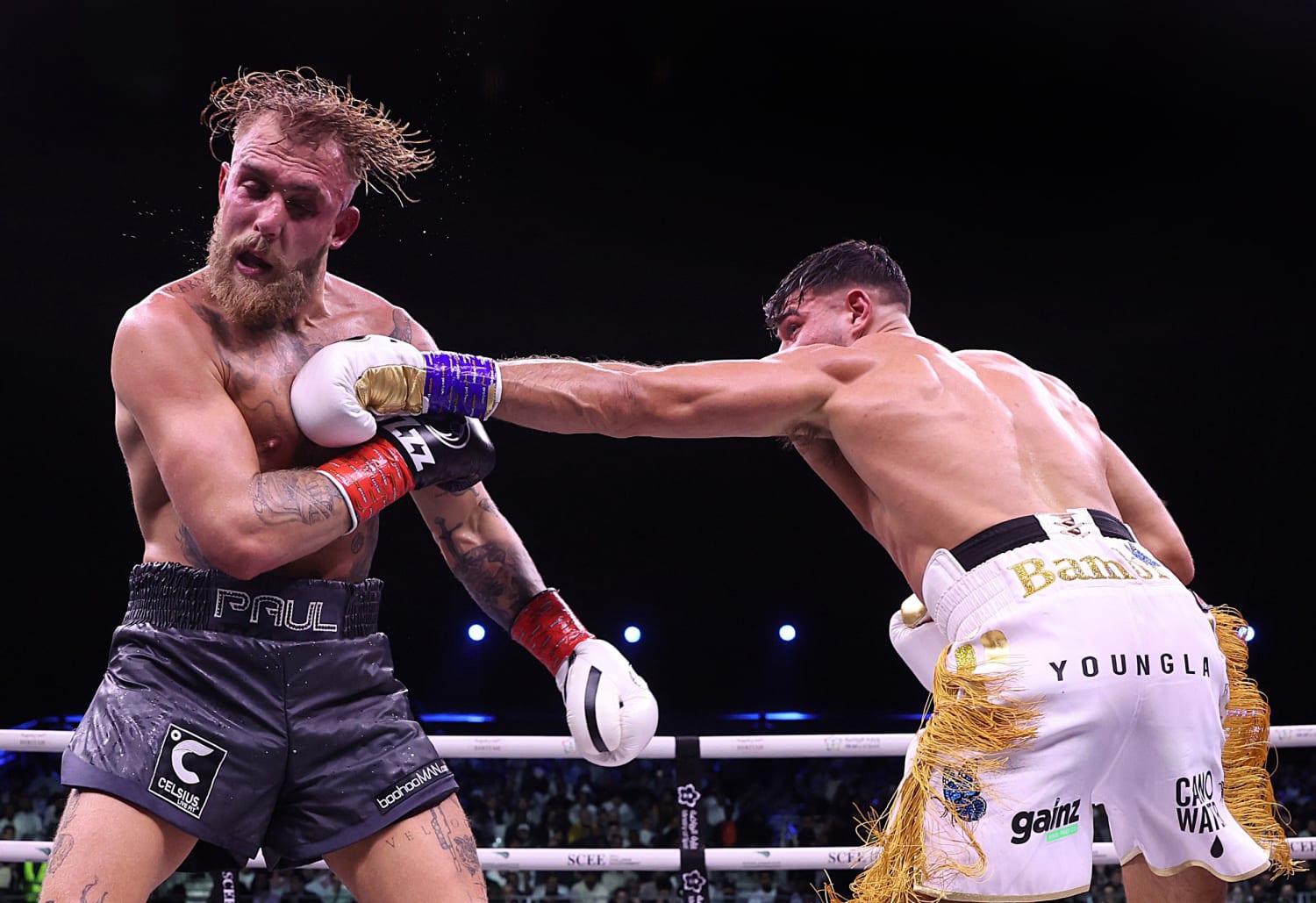 Ray Cooper III Challenges Jake Paul to MMA Fight, Calls for a "Real Fighter"
"The Problem Child" is set to face off against Nate Diaz on August 5th in a highly anticipated boxing match. Despite his upcoming bout, Cooper believes that Paul needs to test his skills in MMA against a legitimate fighter like himself. Cooper took to social media to challenge Paul, stating, "I'm open in August, fight a real fighter." Jake Paul posted a funny self-defense movie on social media in reaction to the most recent viral video of Nate Diaz choking Rodney Peterson. Logan, Paul's older brother, showed viewers how to escape a chokehold as Jake impersonated Diaz's mannerisms and speech patterns in the video. The younger Paul gave some comic relief by trying to escape Jake's hold while using a snorkel to maintain consciousness.
Ray Cooper III challenges Jake Paul to his first MMA fight. pic.twitter.com/Wbp62yh2mg

— MMA Mania (@mmamania) April 26, 2023
Despite the entertainment value of Paul's self-defense video, Cooper's challenge to a real fight remains a serious matter. Fans and critics alike are eagerly anticipating Paul's next move and whether he will take on the challenge of a legitimate MMA fighter like Cooper. As negotiations for Cooper's PFL contract continue, the MMA world waits with bated breath to see if Paul will accept Cooper's challenge and step into the octagon to prove himself against a "real fighter." Cooper's challenge to Paul comes at a time when the YouTube star is still trying to establish himself as a legitimate combat sports athlete. While he has achieved success in his boxing matches, defeating former UFC fighter Ben Askren and retired NBA player, Nate Robinson, many in the MMA world remain skeptical of his abilities in the octagon.
Beyond the Ring: The Epic Battle Between a YouTube Star and an MMA Champion
If Paul were to accept Cooper's challenge, he would face a seasoned fighter with a record of 23 wins and 7 losses. Cooper's most recent victory was in December 2021, when he defeated Magomed Magomedkerimov in a unanimous decision to retain his PFL welterweight championship title. A potential matchup between Paul and Cooper would be a significant step up in competition for the YouTube star.
While Paul has been successful in his boxing career, fighting in the MMA world would require a different skill set and level of training. As negotiations for Cooper's PFL contract continue, it remains to be seen if Paul will accept his challenge. To put it in perspective, Cooper's challenge to Paul adds an exciting new dimension to the combat sports world, as fans and critics alike wait to see if the YouTube star will accept the challenge to step into the octagon against a legitimate MMA fighter.