Former Gold Medalist Scott Fitzgerald Pleads "Not Guilty" To Allegedly Raping a Woman
British boxing star Scott Fitzgerald pleaded not guilty over the charge of rape appearing before a court. The 30 year old undefeated British super-welterweight champion denies the allegation brought against him appearing at Preston Crown Court on Tuesday morning (May 10).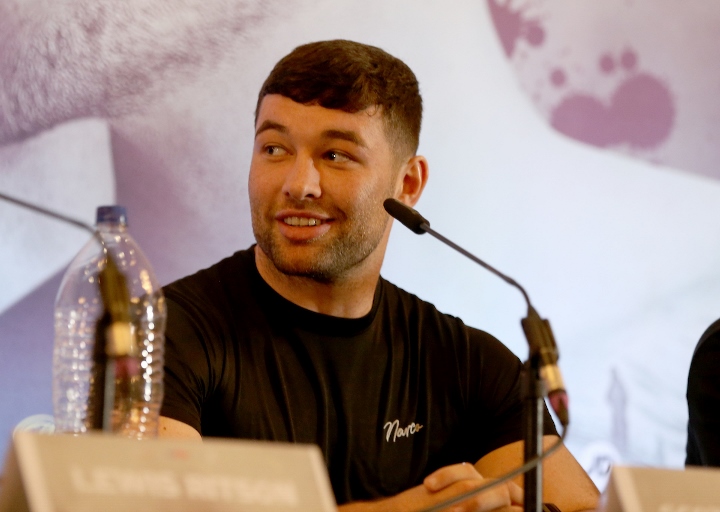 The 2014 Commonwealth champion Fitzgerald is accused to raping a woman back in April 2020, who can not be identified for legal limitations. Upon filing the allegation the boxer was summoned to Preston County Court on Tuesday. Fitzgerald spoke to the court only to confirm his name and pleaded not guilty to one count of rape.
Former British and International champion Fitzgerald will now stand trial on March 3, 2023. Judge Richard Gioserano of Preston Crown Court granted him bail on the condition that Fitzgerald shall not contact with the woman who made the complaint of rape against him.
The 30 year old boxers license was suspended by the British Boxing Board of Control in 2020 following the allegation. Luckily it was later reinstated. Fitzgerald has fought only once in last three years, a third-round stoppage of Gregory Trenel last May.
Fitzgerald won the gold medal at the Commonwealth Games in 2014. Two years later he turned professional starting his professional career by winning nine fights in just two years, seven of the wins coming by knockout. Fitzgerald outpointed former Commonwealth gold medalist Anthony Fowler and then won the British super-welterweight title by defeating Ted Cheeseman in 2019.
Previous allegations against Scott Fitzgerald
The 30 year old former super welterweight champion Scott Fitzgerald was arrested back in 2020 for assaulting his ex girlfriend. He spent a night in jail after the image of a the girl with a broken nose and bleeding from her nose went viral.
'THE MAD MAN Scott Fitzgerald has just done this to my granddaughter Rhiannon" was the caption posted by Linda Hetherington Lamb. Police detained Scott Fitzgerald after the incident and he served a day in jail.