In a surprising revelation, New York Jets quarterback Aaron Rodgers recently expressed his deep admiration for Taylor Swift. As Swift embarked on her highly anticipated Eras Tour, the Jets took the opportunity to inquire about their players' favorite Swift songs, and Rodgers stood out with his heartfelt response.
While some players struggled to name a few songs, Rodgers admitted that there were simply "too many to count" when it came to his personal favorites. However, he did narrow down his choice to the album that encompasses most of those beloved tracks— the critically acclaimed masterpiece, "Folklore."
What is Aaron Rodgers' favorite Taylor Swift song?
When asked about his favorite song, Rodgers replied, "Anything off of 'Folklore' probably. How do you pick just one? But if I have to choose one album, it's definitely 'Folklore'." His affinity for the album was evident, and he went on to share further insights into his musical preferences during an interview with SiriusXM's Adam Schein.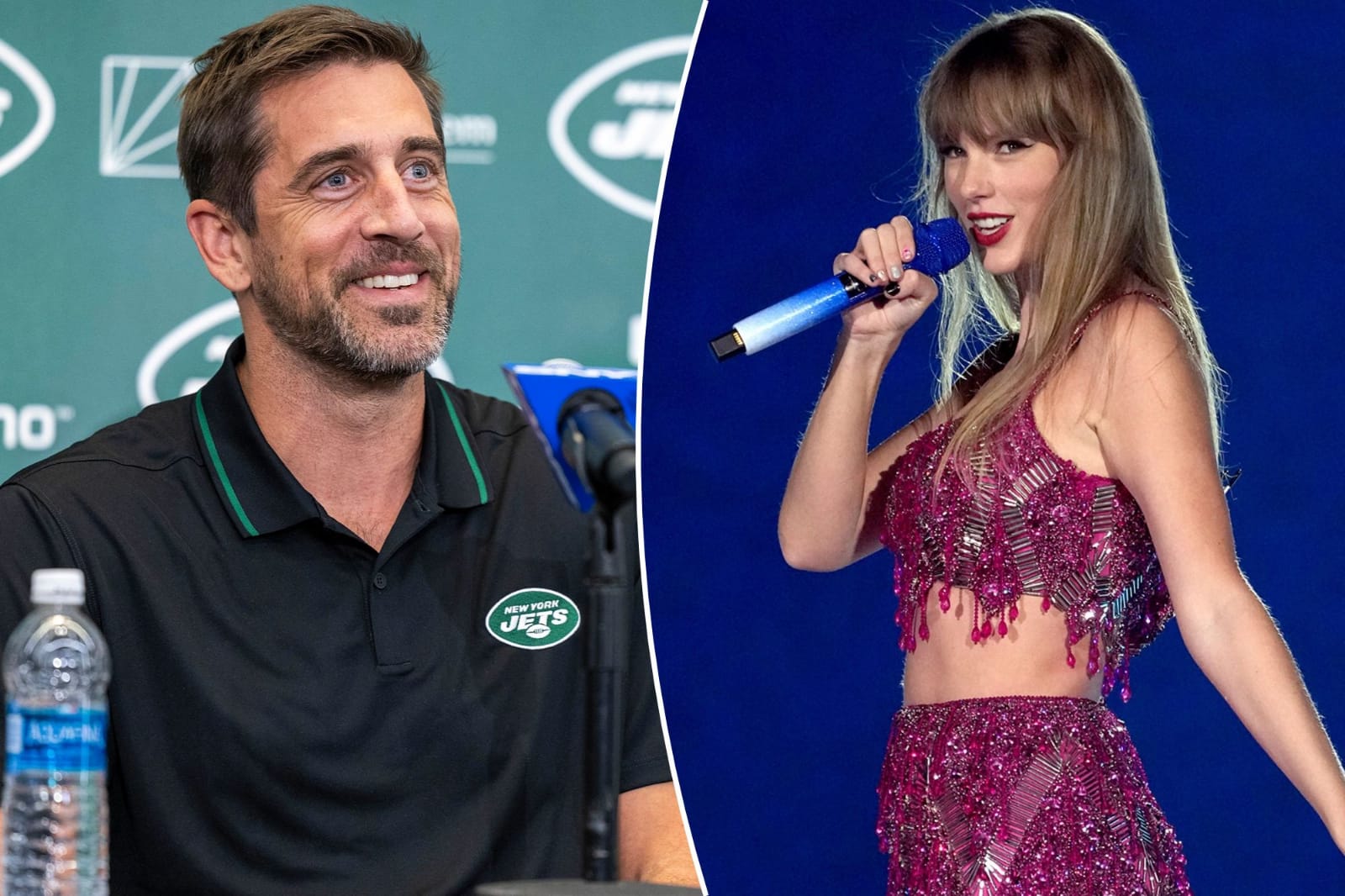 Rodgers specifically mentioned that "August" holds a special place in his heart as his top choice from the album. Additionally, Rodgers revealed that his favorite music video is "I Bet You Think About Me," further emphasizing his admiration for the artistic vision and storytelling prowess of Taylor.
"I think my favorite album is 'Folklore' and my favorite song off that album is probably 'August.' And my favorite music video is 'I Bet You Think About Me,'" Rodgers explained.
CONFIRMED: @AaronRodgers12 is a @taylorswift13 fan pic.twitter.com/5glbdDobzg

— New York Jets (@nyjets) May 24, 2023
When did Taylor Swift drop Folklore?
To provide some context, "Folklore" was released on July 24, 2020, representing Taylor's eighth studio album. It marked a significant departure from her usual pop sound, delving into the realms of indie folk. The album proved to be a resounding success both critically and commercially, securing Swift the coveted Album of the Year Grammy award and dominating the Billboard 200 albums chart for eight nonconsecutive weeks.
The unexpected convergence of football and music through Aaron Rodgers' admiration for Taylor Swift highlights the universal appeal of Swift's discography. It also serves as a reminder that even professional athletes have their favorite artists and songs that resonate with them on a personal level. The fact that Rodgers, a highly accomplished quarterback, finds solace and inspiration in the artistry of Taylor Swift speaks volumes about the emotional connection music can forge across diverse backgrounds and interests.