Lionel Messi, the biggest name in football, is once again in the spotlight. But this time, it is because of all the bad reasons. The PSG and Argentina star continues to sustain a number of setbacks early in his career in France.
Messi, 34, was substituted at halftime in PSG's 2-1 win over Lille on Friday. Les Parisiens extended their lead atop the French Premier League and rallied without their star striker, who was playing as a false nine.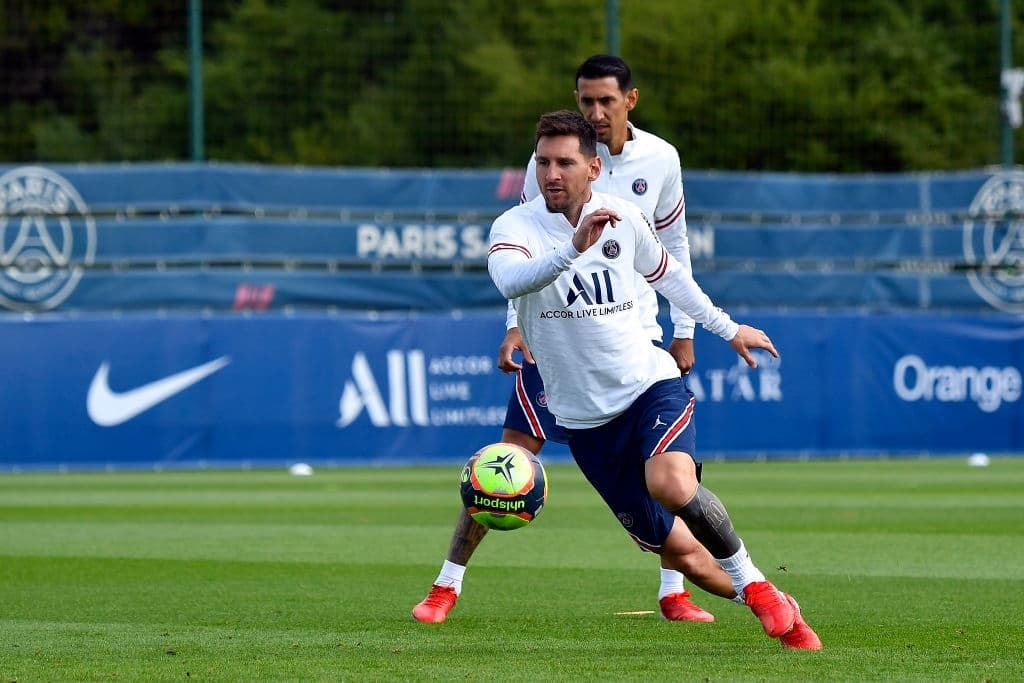 When asked why Lionel Messi was substituted, PSG manager Mauricio Pochettino said the striker was brought off as a precaution. Whether Messi will return in time for his side's UEFA Champions League match against RB Leipzig, which takes place in a few days, remains unknown.
Angel di Maria, Messi's PSG and Argentina teammate and close friend, claimed that Messi was struggling with the injury before the game. He also said that the six-time Ballon d'Or winner's substitution at halftime for Mauro Icardi was merely a 'precaution'.
According to reports, Messi was gripping the back of his left leg, although PSG made no public mention of this. With Kylian Mbappe already out with an ear infection versus Lille, it looks like Messi may have ignored a minor injury in order to play. But later, during the match, he started showing signs of a growing problem. Now, only time will say how serious his injury is.
What is Leo Messi's injury?
Paris Saint-Germain manager Mauricio Pochettino later said that the decision to substitute Messi was preventative and decided in collaboration with team physicians at halftime. The nature of the injury was not disclosed by Pochettino, but a video clip from the match showed Messi grasping the back of his left thigh.
How has he played for PSG so far?
There was always going to be a time of readjustment for Messi at PSG after a busy and contentious summer. He's still human, even though he's the best footballer in the world. So far, Messi has shown flashes of brilliance in his new blue jersey, most notably in the Champions League against Manchester City and RB Leipzig. However, when it comes to his performance in Ligue 1, the Argentine has suffered.
How much PSG will miss Messi's service?


PSG, who sits atop the league standings, will be faring fine without him. In Messi's absence, Neymar, Icardi, Di Maria, and Kylian Mbappe will spearhead Paris' assault. As it stands, PSG can afford to offer Messi a leave, courtesy of his latest muscular ailment.
When Messi will return?
Pochettino expressed optimism when asked if Messi would be able to recover in time to face RB Leipzig in the UEFA Champions League on Wednesday. However, during a postgame interview, he didn't quite seem convincing in his English-language response, in which he repeated "hope" three times in English and once more in French to avoid any confusion.
After leading Argentina to Copa America victory during the summer, as well as his incredibly emotional farewell from Barcelona, it appears that Messi is slowing down. It is especially surprisi9ng because the Argentine maestro has barely been injured so many times over his incredible 18-year career.