Marquise Brown charged with criminal speeding after reportedly driving 126 mph on highway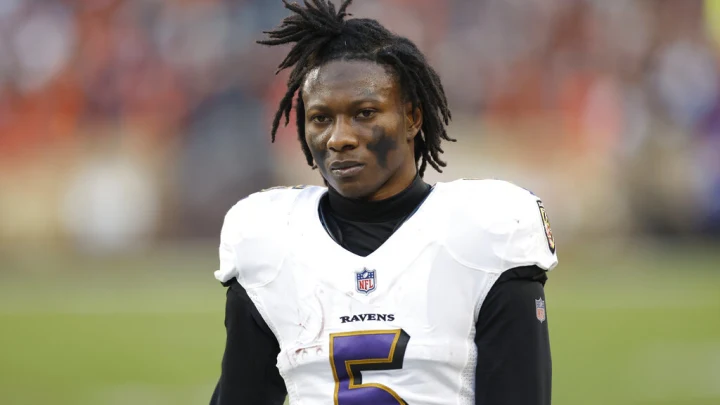 Marquise "Hollywood" Brown, a receiver with the Arizona Cardinals, was detained on criminal speeding charges on Wednesday morning, the Arizona Department of Public Safety confirmed to NFL.com. Brown was detained at the Maricopa County Jail for criminal speeding.
According to Arizona's Family, a trooper observed a white car moving westbound at a high pace on Arizona State Route 101 at around 7 a.m. on Wednesday. According to court records, the Arizona officer recorded the car traveling at 126 mph, more than double the 65 mph posted speed limit.
Eventually, the officer caught up to the car and detained the driver, who was later identified as wide receiver Marquise "Hollywood" Brown of the Arizona Cardinals. Criminal speeding is defined by the Arizona Department of Public Safety as exceeding the official speed limit by 20 mph. Brown was incarcerated in Maricopa County.
The arrest happened at 7:05 a.m. Wednesday along Loop 101 in north Phoenix. Marquise Brown was booked into the Maricopa County Jail. https://t.co/jFQZdIFKQO

— azcentral (@azcentral) August 3, 2022
A class 3 misdemeanor punishable by up to 30 days in jail, a fine of up to $500, and/or up to a year of probation, at 7:05 a.m. local time on Arizona State Route 101 in north Phoenix. According to Maricopa County inmate records, Brown was detained for going above 85 mph.
Prior to the 2018 NFL season, Brown allegedly had a hamstring injury; nevertheless, he was activated on Monday and is anticipated to begin taking part in practice.
"We are aware of the situation regarding Hollywood Brown and have reported it to the NFL office as required," the Cardinals said in a statement. "We will comment further as appropriate." It's unclear if Brown will receive team punishment in addition to any penalties imposed under the law.
According to KMPV-FM, Brown was not present for the Wednesday media session of Arizona's practice. He spent Monday on the non-football injury list rehabbing from a hamstring ailment before being added to the team's active roster. Kliff Kingsbury, the head coach, expressed his expectation that WR Marquise Hollywood Brown would be "full go" on Monday.