The Carolina Panthers will not make it to the playoffs this season, with ten out of their sixteen games going down as defeats. With such a humiliating performance, owner David Tepper has fired head coach Matt Rhule and is now looking for someone to fill that gap- Jim Harbaugh is a potential fit.
Throughout his career, Jim has helped many teams to become better and made players realize their true potential- to seek and achieve greatness. According to the Associated Press and ESPN, Harbaugh has talked with Carolina Panthers owner David Tepper about taking over as the team's head coach. This was not an official interview, as both accounts make clear.
However, Devid Tepper mentioned that he is not interested in hiring College Football coaches; he might want to reconsider his words in the case of Harbaugh, as he has more NFL experience than the average coach.
Where has Jim Harbaugh previously coached in NFL?
The San Francisco 49ers were Jim Harbaugh's final stop as a head coach. He coached for six years, during this time his teams went 59-36-1.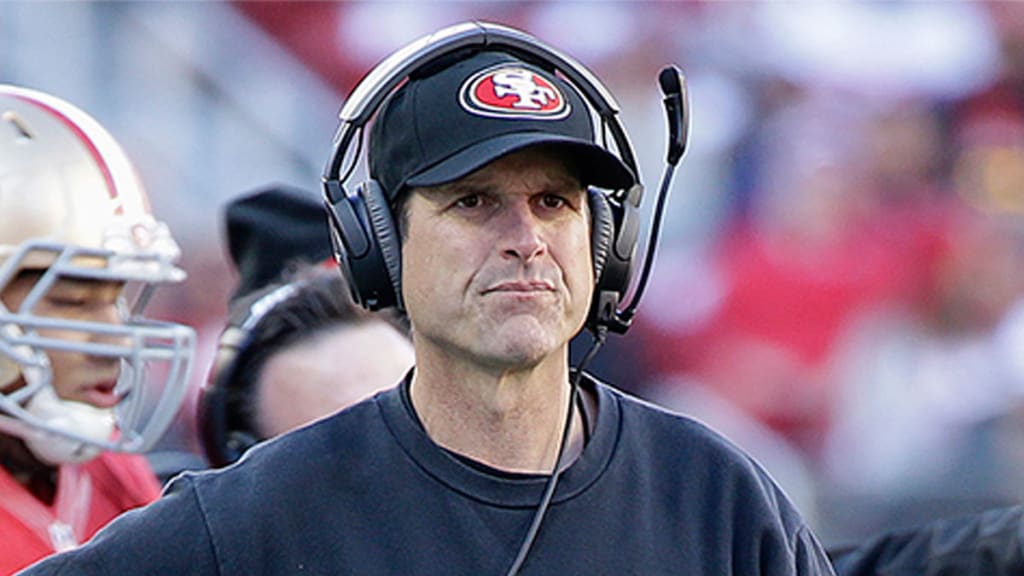 During his tenure as head coach of the San Francisco 49ers (2011-2014), the team posted a record of 44-19-1. For four years, he led a team as the head coach. As of Sunday, December 28th, 2014, he is no longer employed by the 49ers. After being let go by the 49ers, Harbaugh took over as head coach of his college team, the Michigan Wolverines.
Furthermore, Jim's experience will undoubtedly help a team like the Panthers that has struggled in recent years to find their form and play to their merits.
On the other hand, Steve Wilks being his competitor- who has experience coaching the Cardinals, Harbaugh is still the favorite to become the next head coach of the Panthers as he is the more experienced candidate, with Wilks having only one year of head coach experience.
Can the Panthers improve their game with Jim Harbaugh becoming their head coach? Only time will tell; till then, stay tuned for more updates.