The New England Patriots faced defeat to the Cincinnati Bengals on Christmas, and it was a day to remember as spectators witnessed something out of the blue.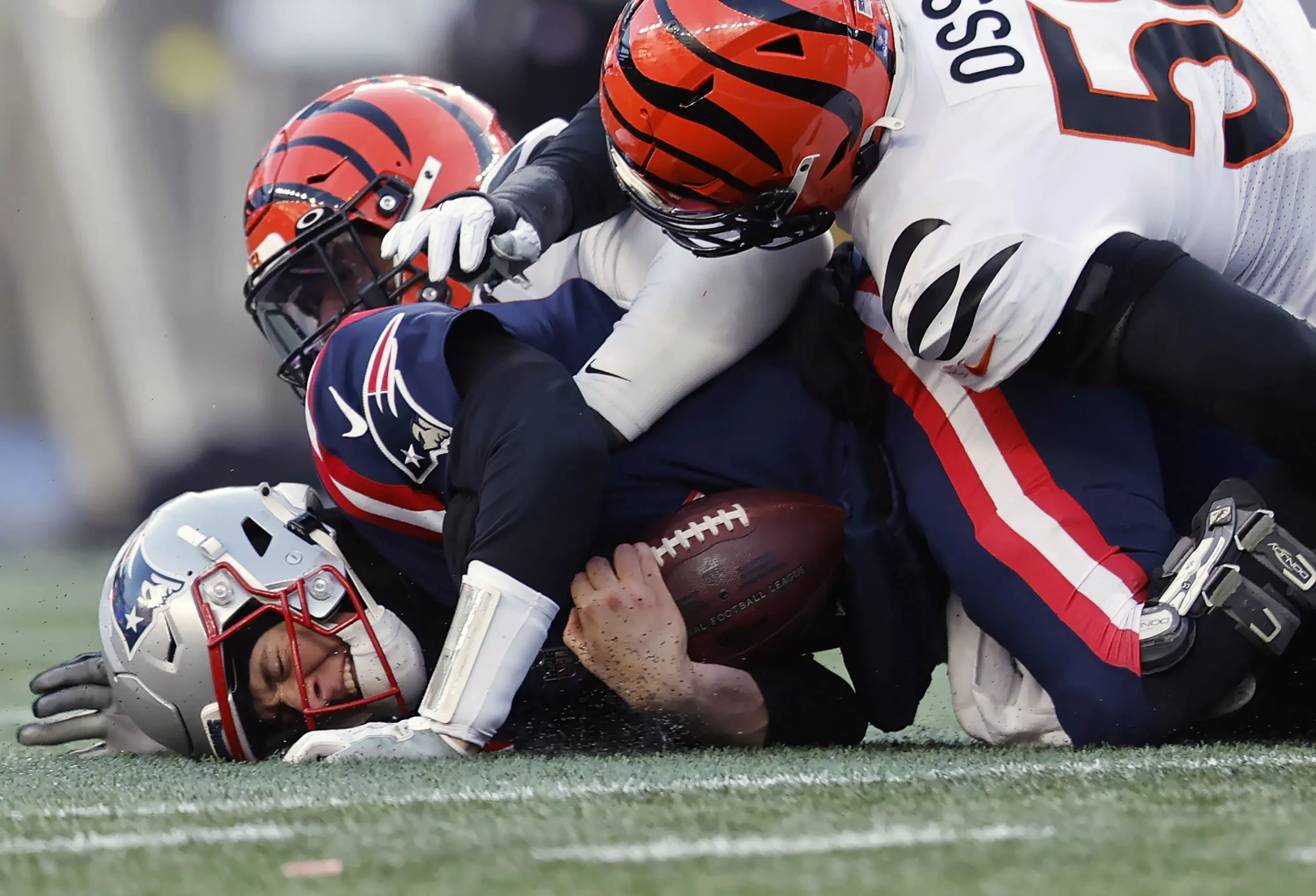 In an effort to stop the Bengals from scoring, Mac Jones, the young quarterback of the Patriots, slid onto the ground and tripped Eli Apple. It was not the first time the quarterback was seen playing rough on the football field; earlier, Panthers defensive lineman Brian Burns was injured after being grabbed by Jones, who then twisted his ankle.
Having played unfairly and roughly several times, the NFL has had enough of Jhones' words and will not reconsider fining him with a charge worth $11,139, as per ProFootballTalk.
NFL will fine Mac Jones $11,139 for low block on Eli Apple. https://t.co/eQFecUYzDt

— ProFootballTalk (@ProFootballTalk) December 27, 2022
After Mac was fined, he explained the situation from his perspective, claiming that he respected both Apple and the Bengals while he did not mean any harm to Eli.
What exactly did Jones say?
Jones, when asked about his low block by the media on Monday, claimed that he decided in a split second to prevent receiver Tyquan Thornton from being tackled by Apple before Thornton could make the tackle himself-
"Obviously, I went down in front of him to kind of get in the way, to stop him from slowing down Tyquan, who obviously could make the tackle there," Jones stated, "Just kind of went down in front of him and tried to stop a fast guy from getting to another fast guy. Just a split-second decision, and there's a lot that goes into it. You're out there trying to compete, and it's a physical game, so just trying to help the team win."
"I have all the respect for Eli and the Bengals. They played a great game. There's no hard feelings and definitely no intention to hurt anybody on that play, nor do I believe that when I'm playing quarterback that's what (the defense is trying to do). I get hit a lot, too. We're all out there playing hard, and it's just part of the game."
Even with his statement, Jones cannot escape his fine with the added pressure of performing well in the Patriots' remaining two games.