Odell Beckham Jr Girlfriend: Top 5 Interesting Facts of Lauren Wood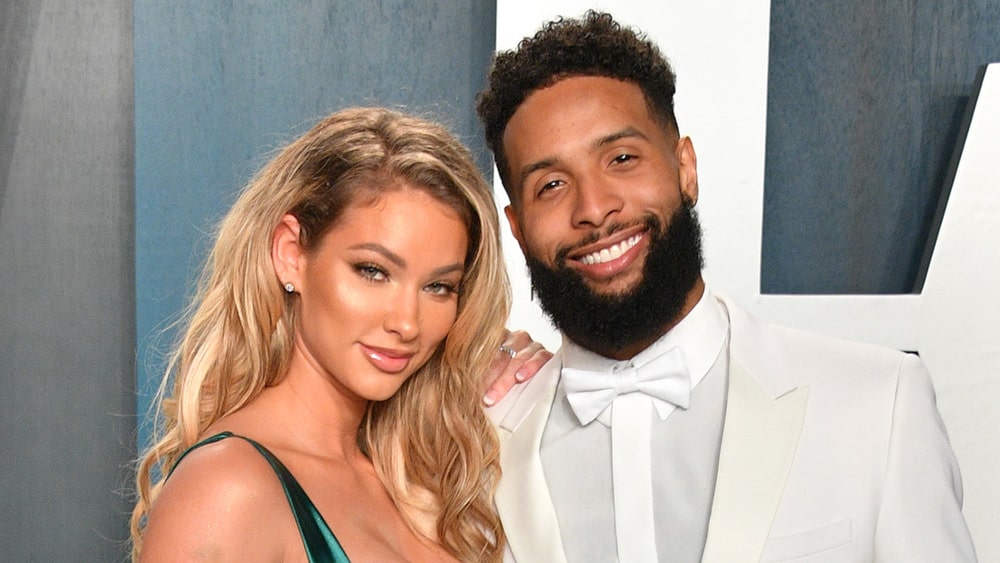 Cleveland Browns' star wide receiver, Odell Beckham Jr is currently dating Lauren Wood. She is an American model, Instagram star, fitness enthusiast, and a very popular television personality. She is often seen posting her workout routines and tips for her 1.6 million fans on Instagram.
Since Odell Beckham Jr is one of the most iconic faces in the NFL, a lot of heat and questions storm the internet about his partner, Lauren Wood. Thus, our team here at Sportszion, has conducted an extensive research to come up with these top five most interesting things about the American model.
#1.

Lauren Wood And Odell Beckham Jr Made Their Relationship Official On The Player's Birthday
Lauren Wood has a huge history of dating athletes. She previously dated NBA player Eric Moreland, but most recently, she has been indulged in a love relationship with the football player, OBJ. He made it official on his Instagram site proving the rumors that people had heard about the two dating to be true.
Beckham Jr. announced their relationship officially just after his 27th birthday on his Instagram and the two have been living happily since.
#2. Lauren Wood Shares Her Fitness Tips With The Fans Via Her Social Media Handles
View this post on Instagram
If you're interested in learning more about Lauren Wood's tips on how to achieve and maintain a beautiful physique, she offers a lot of great tips on her site. She is very careful about the way that she works out and her recommendations always come with safety in mind.
When you look at her physique it's obvious that she knows what she is talking about when it comes to crafting the ideal workout to keep your body in its best possible condition for both health and appearance's sake. This could be one of the reasons why she has a history of dating athletes.
She takes physical fitness very seriously so if you want some really great ideas, she does offer this valuable resource to her fans and admirers.
#3.

Lauren Wood Is Backed By Several Big Name Brands In The Industry
Brands are always looking for new celebrities to represent their products which helps them to grow their reach into their respective markets. Lauren became so popular with her appearances on the MTV series that a number of brands brought her on board with their companies to help in the promotion of their products.
With a plethora of endorsement deals to her name, alongside other sources of income, the influencer earns a lot of money. Some of these her endorsers include Novex Hair Care, Hot Miami Styles, Pretty Little Thing, and Fashion Nova.
#4. Lauren Wood Raised To Fame After Appearing on TV Game Show Wild 'N Out
While Lauren Wood gained huge popularity after she started dating OBJ, she has been familiar with fame for a long time. For those of you who didn't already know, Lauren Wood first appeared in 2015 on the MTV improv comedy show "Wild "N Out."
She made a name for herself during the sixth season and became an audience favorite as they voted her as their favorite. This was quite an honor for the newcomer. She also appeared in the following season to the delight of her fans. Interestingly enough, she was also rumored to be romantically linked with Floyd Mayweather after she appeared on the game show.
#5. Lauren Wood Shares Her Name With A Famous American Singer
What many fans do not know is that the name, Lauren Wood is also the name of a singer who made her debut in the late 1970s. She went on to become a famous singer, songwriter, and music producer, but the two are very distinct people.
Most people searching for Lauren Wood online may end up getting results on the singer instead. The two famous ladies are separated by several decades and have a completely different career. All that they really share in common is a famous name.