Odell Beckham Jr Net Worth 2021: Salary, Endorsements, Business, Mansion, Cars, Charity and More
Odell Cornelious Beckham Jr. or more commonly identified with Odell Beckham Jr is currently one of the best offensive players in the NFL league. The 28-year-old athlete has proved time and time again why he deserves to be a top player in the league. OBJ started his professional football run in 2014 with the New York Giants and currently plays for the Cleveland Browns from 2019.
Being the son of parents who were both professional athletes, it came as no surprise that Odell took the league by storm allowing him to extract a massive salary from the Browns. Additionally, OBJ is also backed by several other brands which keep on adding to his bank balance. Let us uncover everything about Odell Beckham Jr's net worth as of 2021.
A Glance At Odell Beckham Jr's Asset Accumulation
| | |
| --- | --- |
| Name | Odell Cornelious Beckham Jr |
| Age | 28 years old (Born November 5, 1992) |
| Residence | Three-story mansion in Manhattan |
| Net Worth 2021 | $25 million |
| Salary | $14.5 million |
| Endorsement Earnings | $6 million |
| Source of wealth | Salary, Endorsements, Business, Media Ventures |
| Endorsements | Nike, Calvin Cline, Foot Locker, Lenovo, Dunkin' Donuts, Head & Shoulders, Xbox, EA, Think Jinx, Daniel Wellington |
| Expenditure | Mansion, Cars, Watches, Sneakers, Jewelry, Charity, Designer clothes, Travelling, Fines, Charity |
| Philanthropy | Disaster relief, Make A Wish Foundation, Hurricane Harvey Relief Funds, Others |
What Is Odell Beckham Jr's Net Worth In 2021?
At just 28 years old, OBJ has amassed a massive wealth due to his consistency on the field, endorsement deals, and other earning endeavors. As of 2021, the NFL star player has an estimated net worth of a whopping $25 million. Considering his growth and constant dominance on the field, by the time Beckham Jr retires, he will worth even more.
Odell Beckham Jr's NFL Salary
Nicknamed Odell Mysterio, OBJ was selected as the 12th overall pick in the 2014 NFL Draft by the powerhouse that is the New York Giants. The star player signed a $10.4 million contract for four years with a starting bonus of $5.88 million. During his rookie season with the Giants, he earned an annual salary of $420,000.
In August of 2018, OBJ signed a five-year contract extension with the Giants worth over $95 million with a starting bonus of $20 million. That same year he also earned a salary of $1.45 million.
However, Odell was traded to the Cleveland Browns the following year allowing him to earn millions more. In 2019 the star wide receiver earned a massive career-high salary of $16.75 million which has come down to $14.5 million as of 2021. During these 7 years that OBJ has dedicated to the NFL league, he has earned more than $68 million in salary alone.
Odell Beckham Jr's Endorsement Deals
Odell was always a fan of the Global Company, Nike and even before he was drafted in the league, he was rocking their shoes. In 2017, Beckham signed the most lucrative endorsement deal with the brand, the largest in NFL history. The contract is worth over $25 million for five years which can be extended to an additional 3 years and $48 million. The two parties have also released OBJ's signature shoe in various color variants.
Being one of the best offensive football players in the NFL league, many brands in different markets want OBJ as their face. The 28-year-old football star has served as the face for shampoo brand Head & Shoulders. He is also associated with Calvin Cline, Foot Locker, Lenovo, and Dunkin' Donuts.
On 4/26 @calebmclaughlin, You're not ready… I AM @OBJ. #whatdotheycallyou #alienwarepartner @alienware pic.twitter.com/VuUMFtUI7E

— Odell Beckham Jr (@obj) April 22, 2021
Furthermore, Odell has also partnered with gaming company Xbox, Aleinware, EA Sports, and dog nutrition franchise Think Jinx. Finally, Odell Jr has also signed a lucrative deal with Swedish Watch Company, Daniel Wellington in 2019. With all of the endorsement deals together, OBJ earns over $6 million each year.
Odell Beckham Jr's Earnings Through Media Ventures
The young star player has had several opportunities to work with various companies over the years. Due to his dominance on the field, OBJ has had several media ventures bring him money. The Brown's star has featured in commercials for Dunkin' Donuts, Calvin Klein, Head & Shoulder, and several others.
Tonight on @HBO! Had fun being on set, thank you to everyone at @BallersHBO pic.twitter.com/hXFINveBey

— Odell Beckham Jr (@obj) August 25, 2019
Beckham has also starred and featured in several TV shows. He was one of the casts of the 2015 show Catching Odell. The following year, he made his official TV debut with Code Black. Further, the star wide receiver has also appeared in HBO's American Comedy-Drama series, Ballers.
Furthermore, OBJ and his former teammate Brad Wing were part of Arian Grande and Nicki Minaj's music video for the song titled Bed. He has also appeared as himself on Drake's music video for a song titled, Laugh Now Cry later and Chris Brown's, Flipmode.
The star athlete also has an up and running YouTube channel where he mainly uploads gaming videos while also uploads videos surrounding his life. The channel currently boasts a subscriber count of over 390,000 with over 15 million total views.
Finally, Beckham also did a commercial for the automobile giants, Rolls Royce where he roams around London, exploring the city in an all-black Badge Cullinan.
Odell Beckham Jr's Earnings Through Business
OBJ alongside Dr. Nisha Jackson launched and runs their own company called Brand X. Brand X is a vitamin and supplement company focused on bettering one's focus, increasing energy, fast recovery, and help with sleeplessness. After planning and formulating for a year, Brand X was launched in February 2020. The company exploded and seems to be doing quite well.
How Odell Beckham Jr Spend His Millions?
Amongst all the NFL superstars, Odell Beckham Jr can easily take the top spot when it comes to living an absolutely expensive and lavish lifestyle. Starting from designer clothes, watches, and jewelry to mega-mansions, cars, and other expensive hobbies, this man does it all. However, OBJ does not spend entirely on himself. He actively gives back to society. Here's how Brown's wide receiver, spends his millions.
Odell Beckham Jr's Lavish Mansion
Odell's taste in a home is exquisite, to say the least. His three-story home in Manhattan, New York is proof of just that. The beautiful home that Odell bought in 2019 for a staggering $1.3 million, offers a living space of over 3,500 square feet. The house's top floor is the master suite with a walk-in steam shower. The kitchen is a full-on modern-style chef's kitchen that offers state-of-the-art appliances.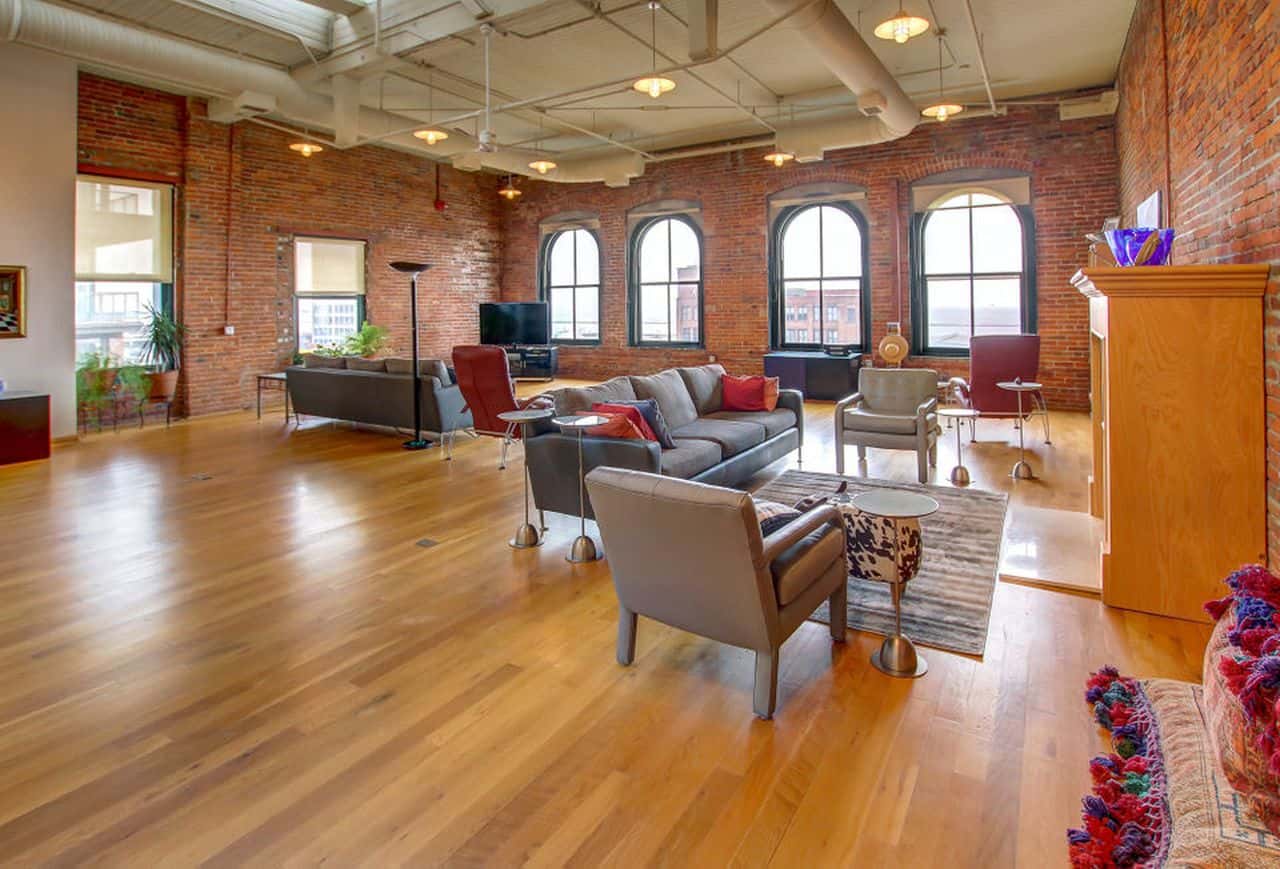 The house also offers a stunning terrace with sofas and sitting areas, a huge departmental store-like room for his wardrobe, multiple bedrooms and bathrooms, and finally a massive garage.
An interesting fact to note is that, before being traded to the Browns, OBJ lived with Drake in his YOLO mansion. OBJ said in an interview that living with Drake was eye-opening and taught him how hard one needs to Work.
Odell Beckham Jr's Car Collection
OBJ owns a huge arsenal of exotic wheels. The wide receiver has spared no expenses when it comes to luxury vehicles. Starting the list strong is his collection's crown jewels, a custom orange Rolls Royce Cullinan worth a whopping $500,000.
View this post on Instagram
The car is customized to fit OBJ's taste with a small model of him talking a one-handed catch coming out of the car's hood, leather interiors, and custom 14-inch wheels.
The star player also owns a Rolls Royce wraith worth over $300,000 and a custom Mercedes Benz CLS 63 AMG worth a sky-high $200,000 after personal customization. Following these, the star wide receiver also owns a Ferrari F12 Berlinetta worth $319,000, and a $260,000 Lamborghini Huracan Spyder in addition to multiple other cars.
Odell has also spent a fortune buying cars for his parents. He bought a 2017 Ford f250 in matte black for his father and surprised his mother with a Mercedes Benz G Wagon in white at the Super bowl 53. In total, OBJ has spent over $2-3 million on his collection of cars.
Odell Beckham Jr's Watch Collection
Beckham Jr has a massive place in his heart for expensive watches. He has spent thousands of dollars to try and satisfy his insatiable needs. During his debut for the New York Giants, OBJ was spotted wearing a $350,000 custom Brown-styled Richard Mille watch. While wearing devices such as watches is against the rules, Odell continues to do so.
The star athlete also owns several Rolexes including a $37.5 k Yacht Master 2 and a Day Date 2, both in Yellow Gold.
OBJ reportedly owns a couple of Patek Philippe's like the Nautilus Ref 5711/1A-010 priced at $79,000 and another one in Diamond Bezel worth a staggering $110,000.
Finally, the most expensive watches in his collection are a $256,000 Richard Mille RM055 "Bubba Watson" Carbon TPT and a $221,000 Richard Mille RM 11-03 McLaren.
Odell Beckham Jr's Sneaker Collection
View this post on Instagram
In a video with Complex, Odell goes sneaker shopping and in that video, he brings to light that from a very young age he was infatuated with Nikes and Jordan shoes and every other sneaker in general. The Browns' star player has a massive collection of Jordan's and Nikes and other brands that are displayed in his mansion. Odell owns well over 300 pairs of shoes.
Last year during the lockdown, Odell posted a video from his YouTube channel where his background has a brilliant display of his most expensive Nike collections. That display alone must be worth thousands of dollars.
Finally, OBJ also loves collecting rare and exclusive pairs. The most exclusive and expensive pair of shoes in his collection also happens to be the only one ever made. Street artist Kai came in collaboration with Odell and made him the most expensive Converse in the world. The pair of custom Converse Chuck Taylors is worth a staggering 20 grand.
Odell Beckham Jr's Jewelry Collection
During the time that OBJ is not on the field, he is never seen without wearing some kind of gold chain or necklace or any other jewelry for that matter. Over the years the star player has collected various pieces of custom jewelry including chains, necklaces, bracelets, and earrings.
The most expensive piece that OBJ owns is a part of his body. In August of 2018, Odell implanted diamonds on his teeth in the shape of a cross. The procedure and the diamonds must have cost him over $5,000 if not more.
Odell Beckham Jr's Massive Wardrobe and Designer Clothes
OBJ is nothing short of a fashion icon. Amongst all of the NFL, he is the most fashionable athlete, always rocking a new fresh look. Odell has a huge collection of designer clothes. While an exact number or value cannot be assigned to this collection, his wardrobe is worth thousands of dollars. To put his in perspective, his choice of clothes for the cover shoot of GQ Sports was worth over $7,000.
Last year, a video was released showcasing OBJ's massive wardrobe which was almost the size of a departmental store. The insanely big walk-in wardrobe had a shoe display as well as racks and racks of clothes.
Odell Beckham Jr's Expensive Lifestyle: Travelling And Private Jet
View this post on Instagram
Odell Beckham is a wanderer by heart and has traveled to various beautiful places both in the state as well as overseas. Two years back, Odell went on a trip to Dubai. Apart from that,m OBJ and his current girlfriend, Lauren Wood have taken vacations in South Africa, Arizona, and various other places.
View this post on Instagram
OBJ also loves traveling in a private jet. After we returned from his Dubai trip, the star wide receiver posted on his Instagram that he was traveling in a private jet.
Unlike his calm personality, Odell turns into a completely different person on the field. Due to behavioral issues and misconduct, OBJ has been fined and suspended from playing on various incidents. OBJ has spent over $200,000 covering fines. The highest amount that he has paid as a fine was a whopping $52,000 due to unsportsmanlike conduct against another player.
Odell Beckham Jr's Non-Profitable Investments: The Charity Work
OBJ believes in giving back to society and has done so quite frequently. He has donated to various foundations like the Make A Wish Foundation, Cancer funds, Disaster Relief Funds, and several others. In 2017, he donated a massive sum of $100,000 for the relief work towards those affected by Hurricane Harvey to name one of the many other such deeds.
Recently, in another video uploaded from his YouTube channel, OBJ also gave way a lot of sneakers from his personal collection and expensive king size mattresses worth over $90k to his teammates
Odell Beckham Jr's Girlfriend, Lauren Wood's Net Worth 2021:
Odell and his girlfriend, Lauren Wood have been dating for almost three years now. Lauren is a TV personality, social media star and influencer, fitness enthusiast, and a well-established model. Due to a massive following of over 2 million on her Instagram account, she also boasts various brand deals. As of 2021, Lauren's net worth stands at a whopping $800,000.