The career of Washington quarterback Michael Penix Jr. was affected a lot because of his recurrent injuries. His four years at Indiana were the hardest for him. The quarterback wasn't able to play more than six games as he got recurrent injuries.
Now, the quarterback is fully healed and healthy. He has started the 2023 season with the Washington Huskies. But he is still not over the pain that he endured during his time in Indiana. Penix recently shared about the mental trauma he went through in the past.
Michael Penix Jr. revealed thought of retirement following injury setbacks
Michael Penix Jr. never got the chance to showcase his full potential. His recurrent injuries prevented him from playing constantly. He suffered a torn ACL in his freshman season, after that he got a sternoclavicular (SC) injury in 2019. In 2020, he suffered an ACL injury, and then in 2021, he had an AC joint injury.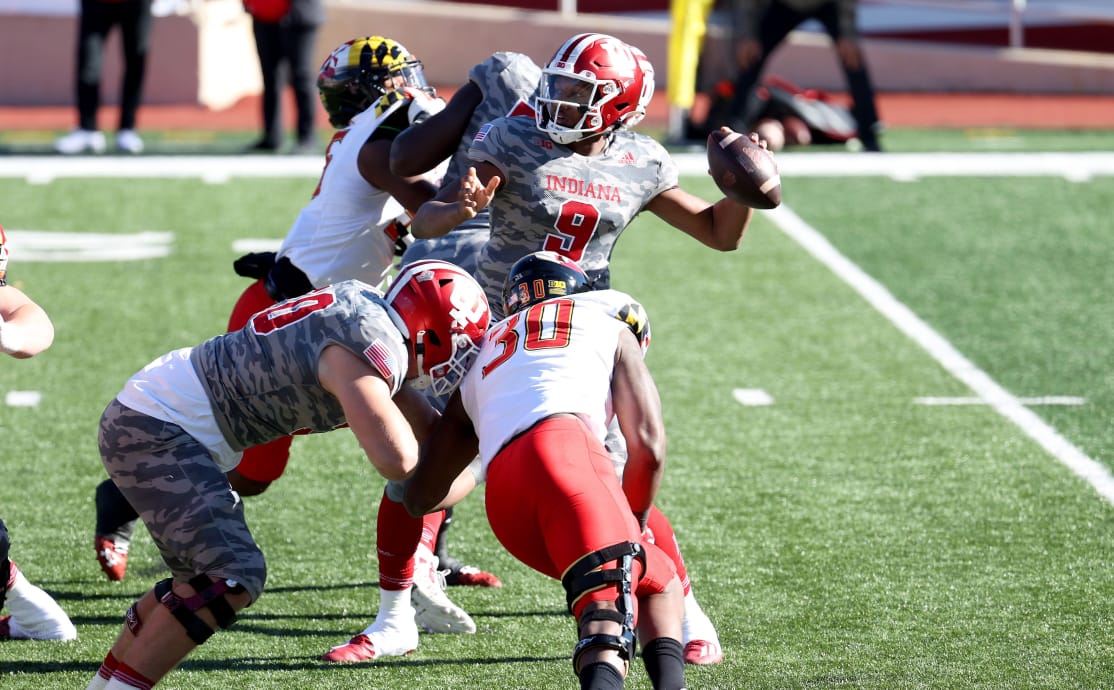 The quarterback has suffered a lot because of these injuries not only physically but also mentally as he wasn't able to play. He never talked about his pain and suffering. But recently, Penix talked about his injuries history and how they led him to consider retirement in an interview released on the Pac-12 Network.
He admitted that doctors never allowed him to play in Indiana's 2021 season. They told Michael Penix Jr. clearly that he was not ready to play.
"The 2021 season was real hard for me. A lot of people don't know, I was coming back from my second ACL tear, and the Monday of the week of the first game, I got a phone call from the doctor that did my surgery, and he's like, 'Hey, you're not cleared yet from me, but if you wanna play, then you can play.'"
Then the quarterback added that whenever his teammates used to leave the room on a game day, he used to cry all day. At that time, he felt like it was an end for him, and thoughts of retirement were hitting his mind.
"There were times when I'd wake up the day of the game and I'd wait until my roommate leaves and I'd just lay on the floor and I'd just cry to God, just praying that he'd protect me that day, because I knew where my head was at that time, and it wasn't truly fresh. It was a lot of tears man."
It was mentally taxing for him not to be able to play and go with his teammates to participate in the games. However, the quarterback is now over that stage. Michael Penix Jr. fought bravely against those setbacks and didn't let negative thoughts overcome his mind.
The quarterback moved from Indiana to Washington ahead of the 2022 season and it became the best season for him. There he played in 13 of the games that year. Michael Penix Jr. made 31 touchdowns to eight interceptions and threw for 4,641 yards, the highest in his career.
Washington QB led Huskies to victory over Tulsa
For the 2023 season, Michael Penix Jr. is still with the Washington Huskies. He played in a game against Tulsa and led his team to victory with three touchdown passes.
The team produced 563 yards of offense and Michael Penix Jr. threw for 409 yards. It was a second consecutive 400-yard performance from Penix to open the year.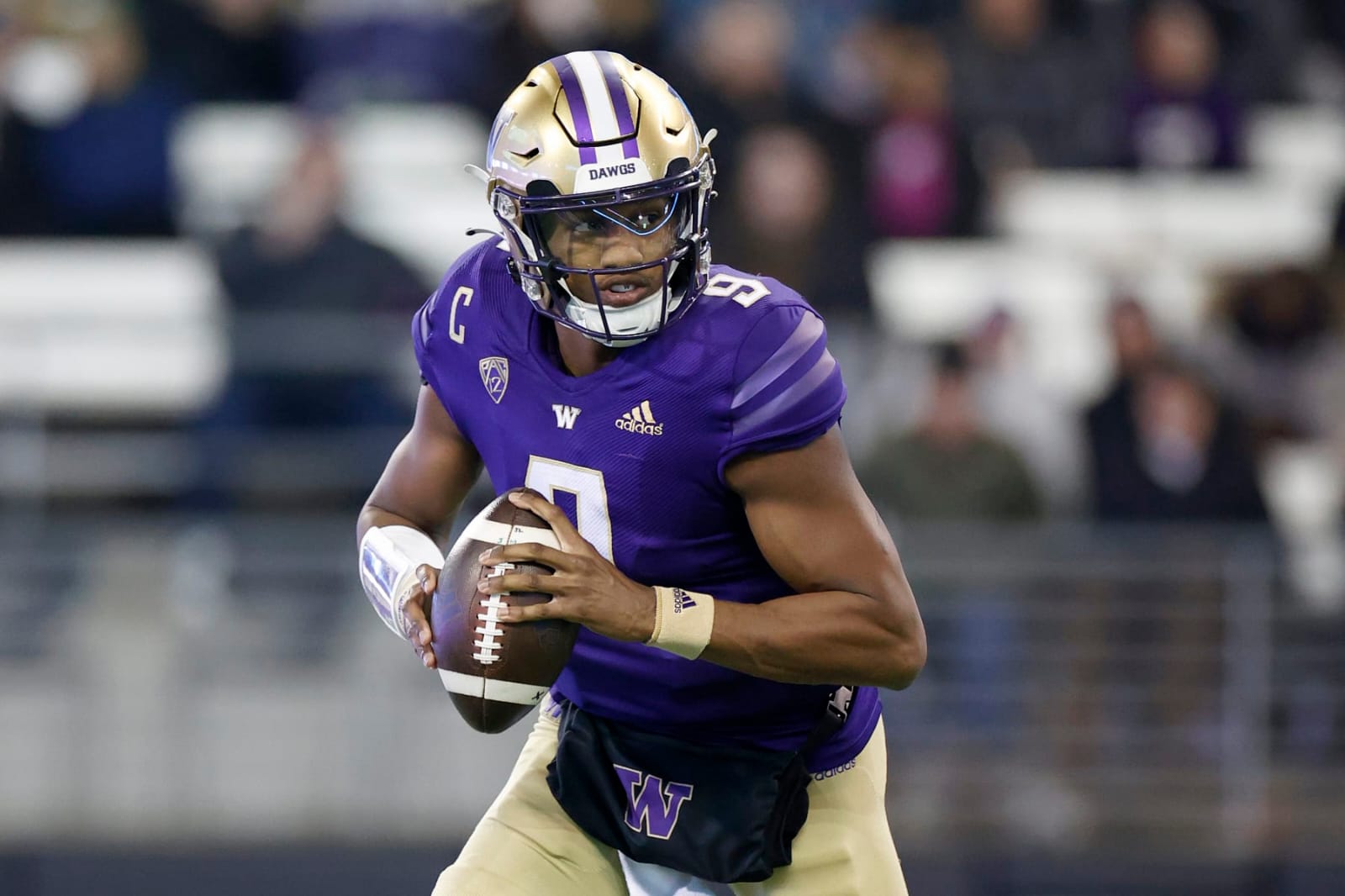 The team defeated Tulsa, 43-10, and secured the glorious win. The wide receivers of the team, Rome Odunze and Ja'Lynn Polk also played very well helping the team defeat the opponents.
This game not only proved the worth of Washington Huskies in college football but also proved how talented quarterback Michael Penix Jr. is. Now that he's fully healed and healthy, we hope the quarterback can play with full confidence and secure the success that he's always hoped for and worked hard for.