The Hall of Famer Deion Sanders started his journey as the new head football coach of the University of Colorado Buffaloes following Colorado's 1-11 season in 2022. The team with only two winning seasons since 2016 had high hopes following the new recruitment, however, the NFL icon's medical issues have become a major setback on the way.
Sanders has recently sent shockwaves through the NFL world by revealing the shocking news of battling severe circulation issues that have led to doctors advising the amputation of his left foot.
What medical condition is Deion Sanders dealing with?
The former Jackson State head football coach earlier revealed the complex conditions of his foot injury in an episode of his "Coach Prime" documentary series in 2022 and said he had to stay in hospital for nearly a month in the middle of last season.
The football prodigy had two toes on his left foot amputated due to blood clots stemming from a former surgery in 2021 and missed three matches while playing the role of HC at Jackson State, however, he returned to the sidelines coaching from a wheelchair and later with a custom scooter.
The 55-year-old earlier shared the pain associated with his health issue with Shannon Sharpe while making an appearance on his 'Club Shay Shay' podcast.
"It starts hurting after a few hours, and I have to keep the blood circulating to get movement out of it. Like, I can make it through like three-quarters of a game, then after that, I'm on meds and everything. I'm limping, I've got a little stroll at the beginning of the game, and right at the third quarter I'm limping like crazy," he said.
Update on Deion Sander's leg surgery
After the first amputation, doctors performed an ultrasound recently to determine the cause of pain Deion has to bear when he wears shoes for a long stretch of time.
Following the test, the former Dallas Cowboys star was informed that if the pain is not treated soon, he might need to consider amputating his left foot to prevent further complications.
Dr. Donald Jacobs arranged a meeting with Colorado University (CU) medical staff to discuss the former footballer's medical conditioners and shed light on the severity saying, "You just have to understand what the risks are. Things can cascade."
Another surgeon present at the meeting told the blood pressure in Sander's foot was just two-thirds what was measured in his arm, albeit both parts of his body measured the same last year.
Coach Prime, being aware of the potential risk, said he was feeling numb in the bottom of his feet,
"I don't have feeling in the bottom of my foot at all. I just want to know what we could do because I want to do it this summer. When we get rolling, I'm not gonna have time to do it."
The veteran coach has not taken any decision yet, however, he decided to remain optimistic and shared a video on his Instagram to urge his fans to gather courage during difficult times.
"As you know I've faced some medical challenges with my foot but I've never said "WHY ME" – I keep moving forward, progressing. See you never know what a person may be going through while I sit in your seat of judgment but you can trust and believe that we are all going through something – just keep the faith and know that if He brought you to it, He will bring you through it . . I'm CoachPrime and I'm built for this. #Coach Prime," he said in his message.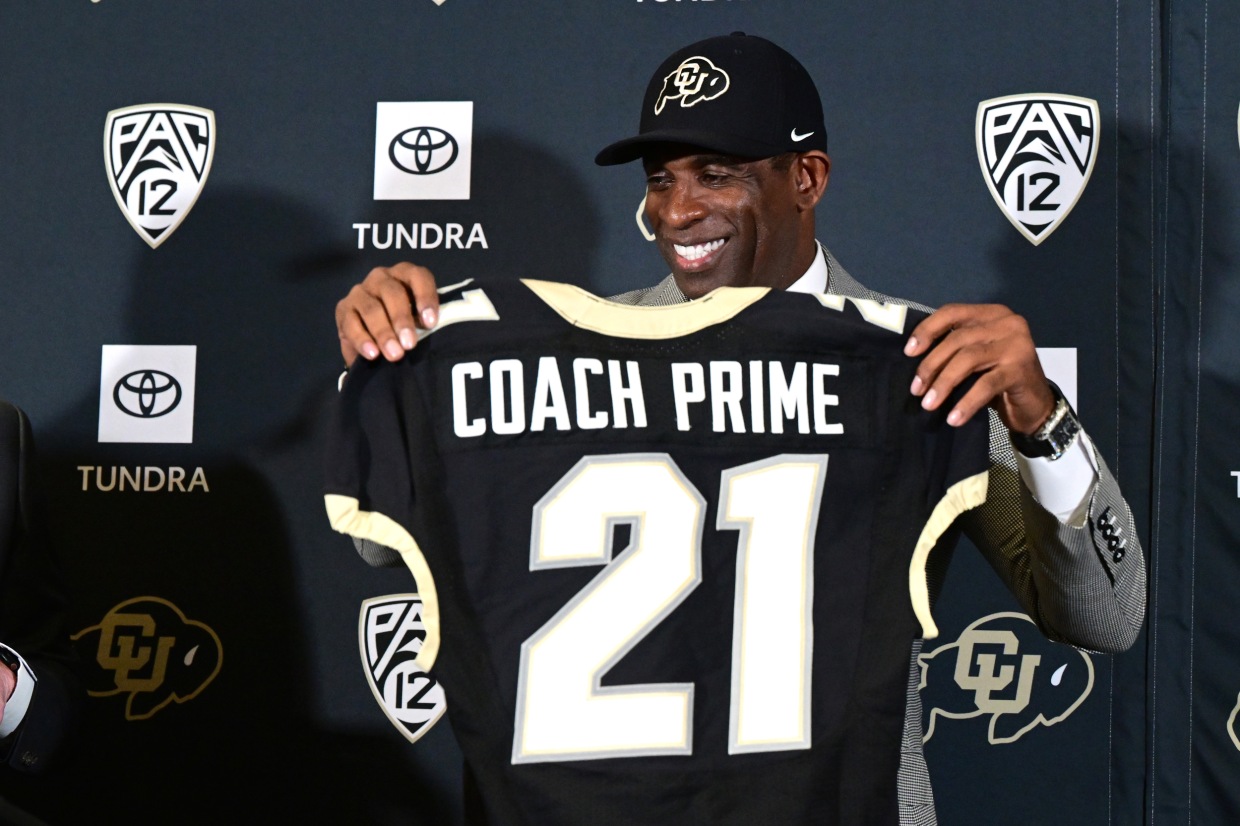 NFL fans are keeping an eye on the updates on Sanders' condition as well as potential treatment options. His situation may seem dire, but recovery isn't out of the cards. For the latest updates, stay tuned with us.