Tom Brady's relationship with former President Donald Trump caught a lot of attention over the years from the common people, Brady's fans and the press. The endeavor to draw a concrete line between their friendships was always there but the QB had to share a different story concerning their togetherness.
So, let's unveil the secrets behind the Brady-Trump relationship and how the duo get along with each other.
What is the relationship between Tom Brady and Donald Trump?
The 45th President of America usually occupies a space in the fresh headlines for one reason or another. And his connections with athletes are nothing new as Trump has been spotted with some of his favorite sports personalities over the years from NFL, NBA, WWE, UFC and etc.
Tom Brady, the former quarterback of the NFL was also seen many times during his tenure as a footballer. The seven-time Super Bowl winner and his equation with the former president came into the spotlight in September 2015.
Trump launched his 2016 presidential campaign at that time with the theme "Make America Great Again". A hat of the theme of the campaign was seen lying in Brady's locker which stirred up huge speculations back then.
Before that, in the 2000s, he was seen playing golf along with the politician. But when Tom was asked about his connection with Trump, he simply mentioned, "I was so young. I got to go to a private golf course. I thought it was the coolest thing in the world."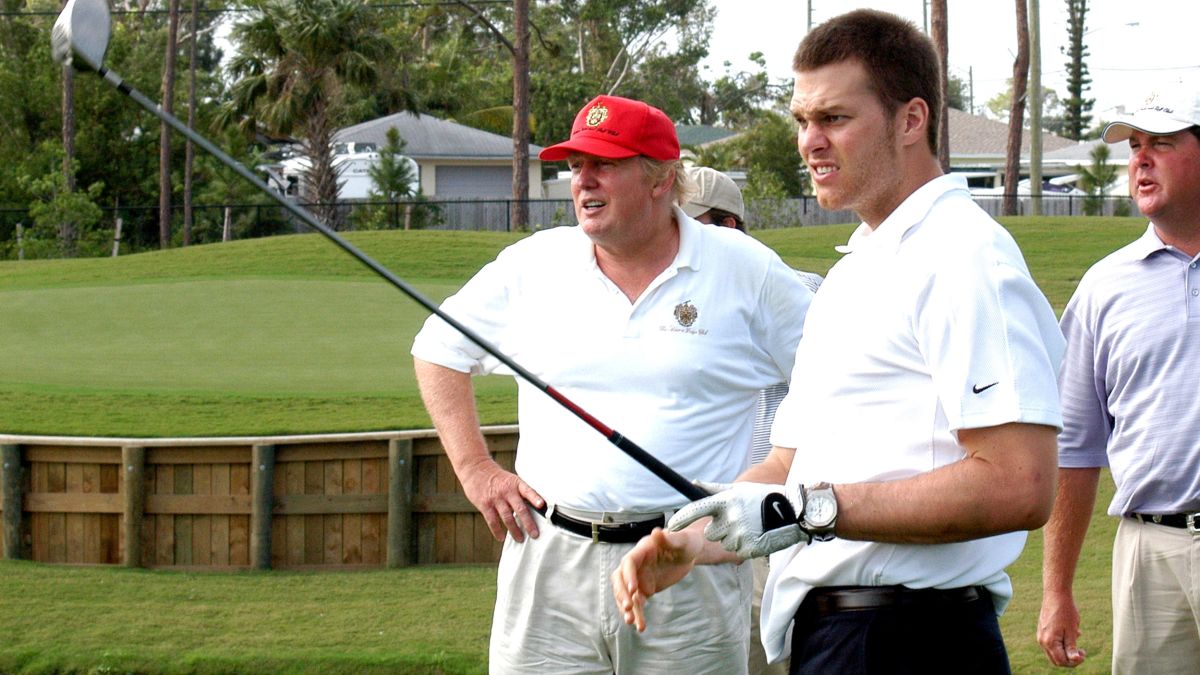 In terms of the current status of his bond with Trump, the greatest QB added that his connection with the president has been mischaracterized a lot by the media and he hasn't talked to him in years.
As per Brady, the media over-hyped his connection with Trump and the duo only shared a mutual acquaintance where both of the party had immense respect for each other's work and achievement.
However, whatever the equation between the two is, this former Patriots' achievements as a player probably shouldn't be overshadowed as he has spent 23 successful seasons in the NFL creating an iconic mark.