Why Anthony Joshua's promoter Eddie Hearn considered Oleksandr Usyk the better man
Eddie Hearn is one of the top promoters in the boxing industry. He is at the forefront of major boxing events, and also represents some of the biggest fighters in the world today. One such renowned fighter is Anthony Joshua.
Anthony Joshua has had a very decorated career at the top. He was the WBA, WBO, IBF, and IBO champion simultaneously, and is a name that is very synonymous with boxing. But for every hero's story, there has to be an anti-hero. In this story, the anti-hero hails from Ukraine. Carrying the Ukrainian flag into battle, Oleksandr Usyk dethroned Joshua in his own backyard in London.
AJ was devasted by the loss, but according to his manager, Eddie Hearn Usyk deserved all the praise he was receiving, "Congratulations to Oleksandr Usyk. What a fighter. He put in a great performance and the better man won. I had it reasonably close in the eighth and then Usyk ran away with it."
It was in no way an easy fight, as Usyk himself is a former cruiserweight champion. He pulled off an upset, however, as the 67,000 fans packed in the stadium were expecting AJ to defend his crown.
The 32-year-old will get his shot at revenge as the former two-time unified world heavyweight champion is set to take on Usyk for their rematch in Jeddah, Saudia Arabia on August 20th. The fight has already generated a lot of hype over the last few months, and fans of AJ will be hoping that he can reclaim the throne.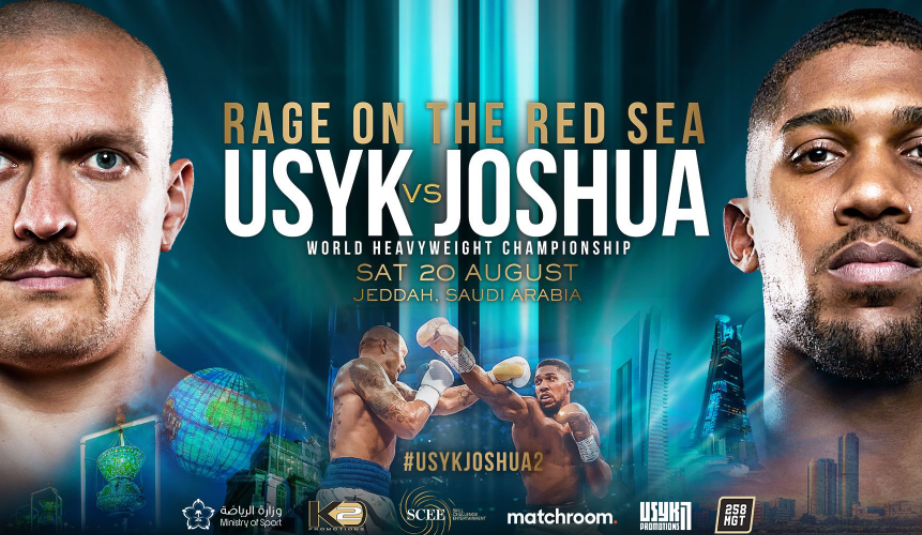 Latest
Veronika Rajek is a Slovakian model who has gained significant attention for her successful...

The Portland Trail Blazers have found their go-to guy in Damian Lillard. Lillard's impressive...

Giannis Antetokounmpo has been steadily cementing his position as the greatest Milwaukee Bucks player...

The Los Angeles Lakers picked up a victory against the Orlando Magic last night...

It appears everyone has their own perspective to explore the GOAT debate between Michael...