One of the most respected and accomplished NFL draft pundits ever, Mel Kiper, released his 2023 NFL draft grades, listing four teams as the worst-performing in terms of draft picks.
Kiper had been analyzing drafts since the mid-1980s, hence, he set his standard above average when it comes to evaluating draft prospects and scrutinizing their fit with their respective teams. Nowadays, draft report cards are found all over the internet, however, fans can hardly disagree with what Mel says due to his profound experience on the field.
The 62-year-old revealed earlier how he determines his grades.
"I grade all 32 classes using my Big Board and position rankings as the prism to gauge how effectively each team addressed key personnel holes as well as how efficient each was in maneuvering the board and adding extra picks or future assets."
Who are the worst-performing teams according to Mel Kiper's 2023 NFL draft grades?
ESPN's renowned draft guru Mel Kiper shared his grades for all 32 teams following the end of 2023's NFL Draft, ranking the Philadelphia Eagles and Seattle Seahawks as the best grades with A's.
Kiper listed the Atlanta Falcons, Las Vegas Raiders, New Orleans Saints, and San Francisco 49ers as the four teams with the worst grades, however, he showcased generosity with his grading, giving out grades no lower than a B-minus to each of the last four teams.
Atlanta Falcons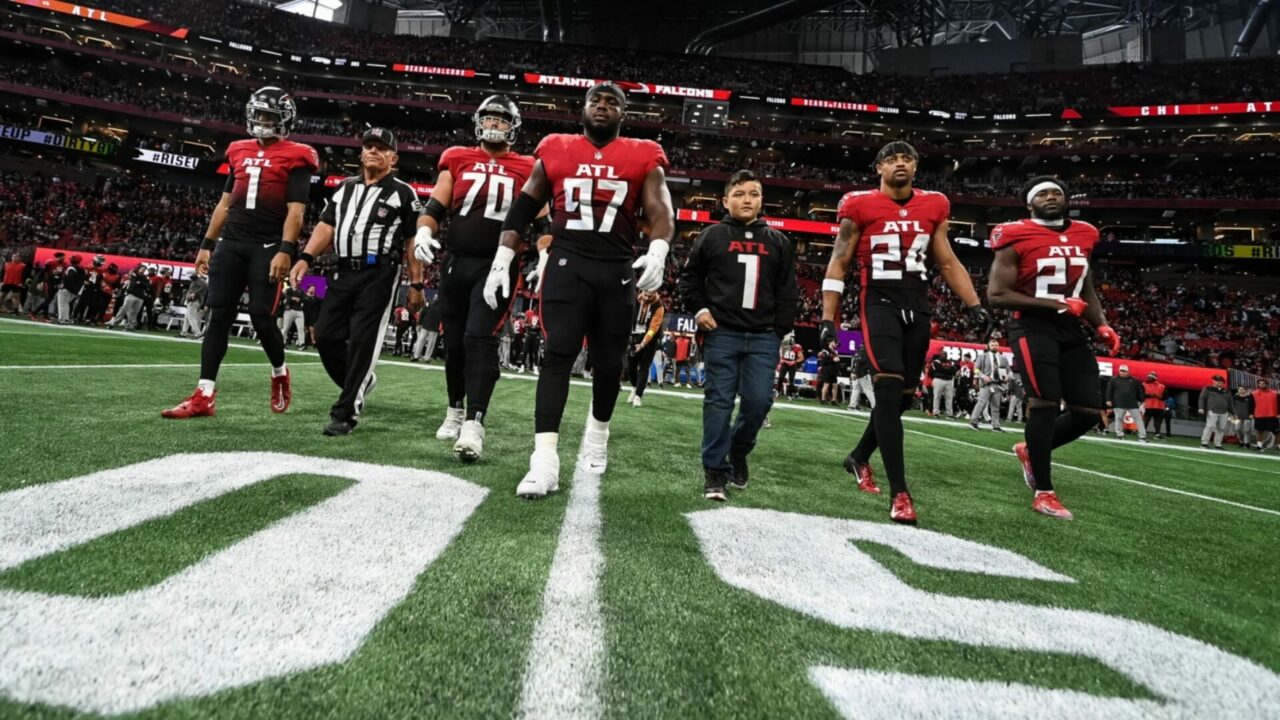 The senior analyst criticized the Falcons for picking Texas running back Bijan Robinson instead of the fifth-rounder stalwart Tyler Allgeier after witnessing a fantastic rookie season from him.
"Check out the positions I listed above. There's no running back there. The Falcons got a fantastic rookie season from fifth-rounder Tyler Allgeier, and yet they took Bijan Robinson at No. 8 overall. For a team that went 7-10 and has more than a few roster holes, I just don't get it. If Atlanta was a Super Bowl favorite? OK, go for a luxury pick in the top 10. I wouldn't love it, but I'd get the logic", he said.
Mel had high praises for Robinson, albeit he thinks Allgeier would be the best fit for the Falcons.
"Look, Robinson is a tremendous prospect. He might win Rookie of the Year in Arthur's Smith's offense. But the Falcons could get 90% of his production from Allgeier and a couple of Day 3 options", the pundit added.
Las Vegas Raiders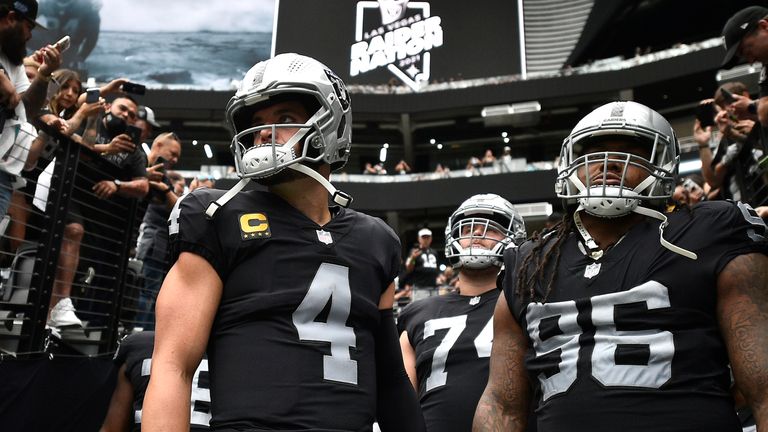 As for the Raiders, the NFL guru didn't like the decision to pick Texas Tech defensive end Tyree Wilson with the No. 7 overall pick instead of Oregon cornerback Christian Gonzalez, adding that he doesn't "see value with the rest of this class" despite Wilson will be a starter and Micheal Mayer is a replacement of Waller.
"I had a fifth-round grade on defensive tackle Byron Young (70) and a sixth-round grade on quarterback Aidan O'Connell (135). Wideout Tre Tucker (100) went a round early. I liked the choice of safety Christopher Smith (170), but his tape is much better than his measurables, and I don't know if he'll ever develop into a starter. Wilson will start, and Mayer is a ready-made replacement for Darren Waller, but I don't see value with the rest of this class", he said.
New Orleans Saints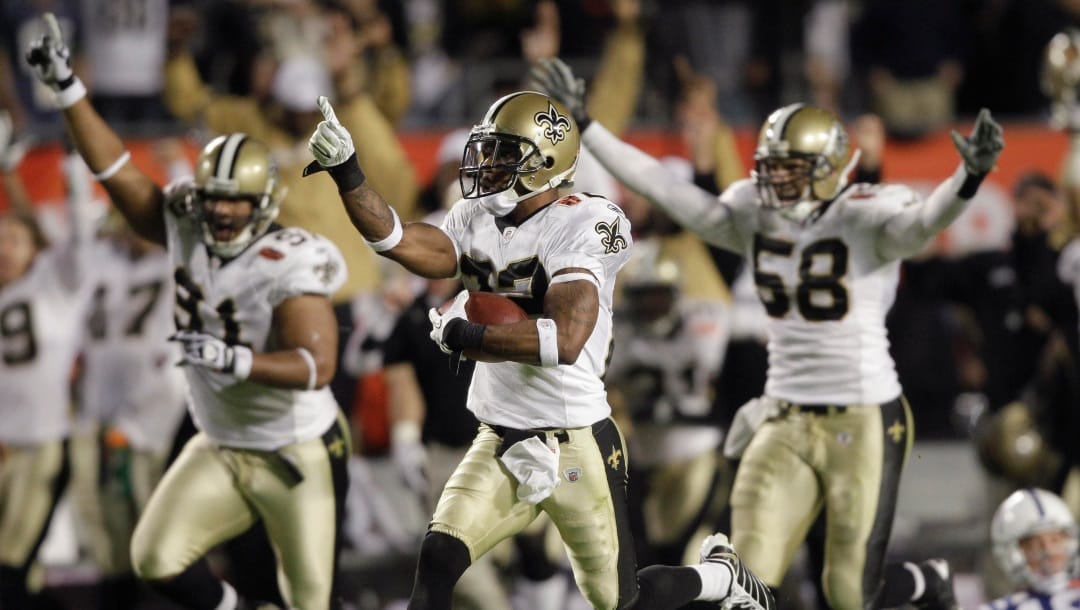 Kiper likes some moves of the Saints, albeit he criticized the franchise for drafting some prospects he didn't rate as highly as others including defensive tackle Bryan Bresee.
"New Orleans instead landed my third-ranked DT Bryan Bresee (29), who isn't as good against the run as Carter but does have some pass-rush upside. After his freshman season in 2020, I thought Bresee was a future top-five pick, but he missed all of 2021 with an ACL injury", the analyst cited.
The football pundit thought Isaiah Foskey was a reach in the No. 40 spot, and suggested the Saints would have been better off taking Devon Achane at No. 71 overall instead of TCU running back Kendre Miller.
San Francisco 49ers
For the 49ers, Mel liked some picks of the team except for third-round pick kicker Jake Moody as he didn't have Jake in his list of the best kickers.
"What a strange class to try to grade…And yet, I like a bunch of these picks, except for kicker Jake Moody (99) in Round 3. I get that it's a need, but that's incredibly early, and I didn't even have him as the best kicker in the class", he stated.
He also criticized the 49ers for not picking any offensive tackle, something most mock drafts had them doing sooner than later.
"The biggest issue with this class is: Where's the offensive tackle? With Mike McGlinchey gone, is Colton McKivitz really going to be the starting right tackle? That's a miss based on my list of pre-draft needs", the analyst added.
Kiper's analysis is likely to spark debate among NFL fans and pundits, however, it serves as a reminder of how crucial the draft is to a franchise's success. The four teams that Kiper identified will need to prove him wrong by developing their draft picks into quality players and finding success on the field.
Do you agree with Mel's ranking? You can share your thoughts with us in the comments.