According to recent reports, Gervonta Davis, the prominent professional boxer, is set to complete the remaining period of his 90-day sentence in prison due to a violation of his home detention terms.

This development comes shortly after Davis was sentenced to serve 90 days of house arrest following his involvement in a hit-and-run incident in November 2020.
Gervonta Davis has reportedly now been ordered to serve the remainder of his 90-day home detention sentence in jail due to an alleged violation of his house arrest pic.twitter.com/XeCFwc5s33

— My Mixtapez (@mymixtapez) June 2, 2023
Gervonta Davis to finish his sentence in jail due to house arrest violation
Sources from the Baltimore Banner indicate that an unexpected hearing took place at 5 p.m. on Thursday, during which Gervonta was instructed to serve the remainder of his sentence behind bars rather than in the confines of his residence.
It is worth noting that Davis was initially facing the prospect of over seven years in prison, as he was charged with a total of 14 counts related to the aforementioned incident.

The circumstances surrounding his violation of home detention and subsequent transfer to jail have not been disclosed at this time.
Why was Gervonta Davis sent to Jail?
Gervonta found himself facing a series of charges, including four counts of failing to remain at the scene of an accident involving bodily injury, failure to report an accident, driving with a suspended/revoked license, and failure to stop at a red light.
In February, the 28-year-old boxer entered a guilty plea for the four traffic violations. As part of his sentence, he was ordered to complete 200 hours of community service.
Unfortunately, this is not the first time Davis has encountered legal issues.
In February, he was hit with a lawsuit alleging that he caused "multiple bodily injuries" by 'reportedly' sucker-punching a parking attendant in a New York City garage.
Additionally, Davis was arrested on domestic violence charges in December, although the accusations were eventually dropped. He also faced battery charges from an incident involving his ex-girlfriend three years prior.
Despite these off-ring controversies, Davis, with an undefeated record of 29-0, achieved a significant victory in April by delivering a seventh-round knockout to Ryan Garcia Who had previously held an unblemished record. The bout took place at the T-Mobile Arena in Las Vegas.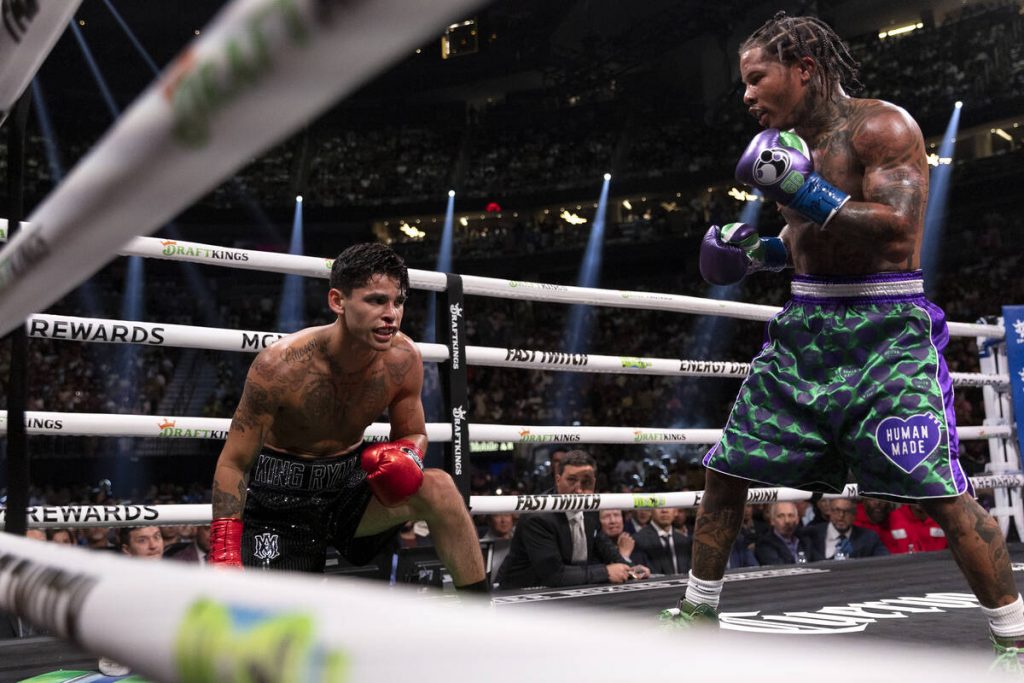 Unfortunately, all the in-ring glory is not of much help for the 'Tank's credibility as he seems to be going from one controversy to the other. It remains to be seen if the boxing federation pursues any further disciplinary action after the revised punishment from Davis's old charges come into spotlight.