Arsenal legend Thierry Henry was recently seen joining a Manchester City training session ahead of the team's UCL final against Inter Milan.
The Frenchman was spotted in their training ground having a chat with manager Pep Guardiola. He then shook hands and chatted with several players, such as Erling Haaland, Kevin De Bruyne, Riyad Mahrez, Rico Lewis, and others.
Ballers always love meeting Thierry Henry 🤩 pic.twitter.com/qy0oYB2BXH

— GOAL (@goal) June 6, 2023
It is unknown why Thierry was there considering his status as an Arsenal legend. But no doubt, the visit was a positive encouragement for the players.
The team has been in great form this season, earning much praise from Henry at times. They can now complete a historic treble if they manage to beat Inter in the upcoming final on Sunday.
Has Thierry Henry ever won the UCL?
Thierry Henry is widely regarded as a legend of the game. He is also called by many the Premier League's greatest player ever.
Henry made much of his success due to his time at Arsenal. He was part of the legendary 'Invincibles' squad that won the 2004 Premier League season undefeated.
But while he won much with Arsenal, he never won the UCL with them. Henry famously took Arsenal to a UCL final clash with Barcelona in 2006. But that ended in heartbreak for him as Barcelona beat them 2-1. Henry had assisted their only goal in that match.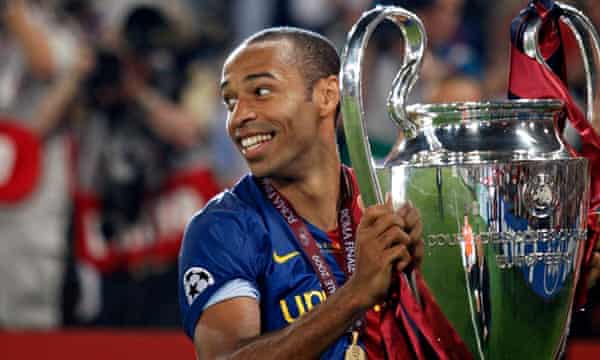 But it wasn't over for Henry in the UCL. In the following year, he joined Barcelona. There he was a pivotal part of the squad that won the UCL in 2009, including a historic sextuple.
That was his only UCL title in his career, as he would soon leave European football altogether in 2010.
The Frenchman boasts 51 goals in 115 UCL appearances, marking his status as a UCL great.
Can Man City beat Inter Milan to lift their first UCL title?
Manchester City will play their second UCL final ever on Sunday against three-time winners Inter Milan. They lost the first one in 2021 to Chelsea 1-0. So, the search for a maiden UCL title continues.
But this year is different. City has been on an absolute steamroll this season. They have already won both the Premier League and the FA Cup.
Currently, there is only one side from England to have achieved a treble-winning season. It is none other than Manchester United who won all three competitions in 1999. They still remain the only team from England to achieve this feat.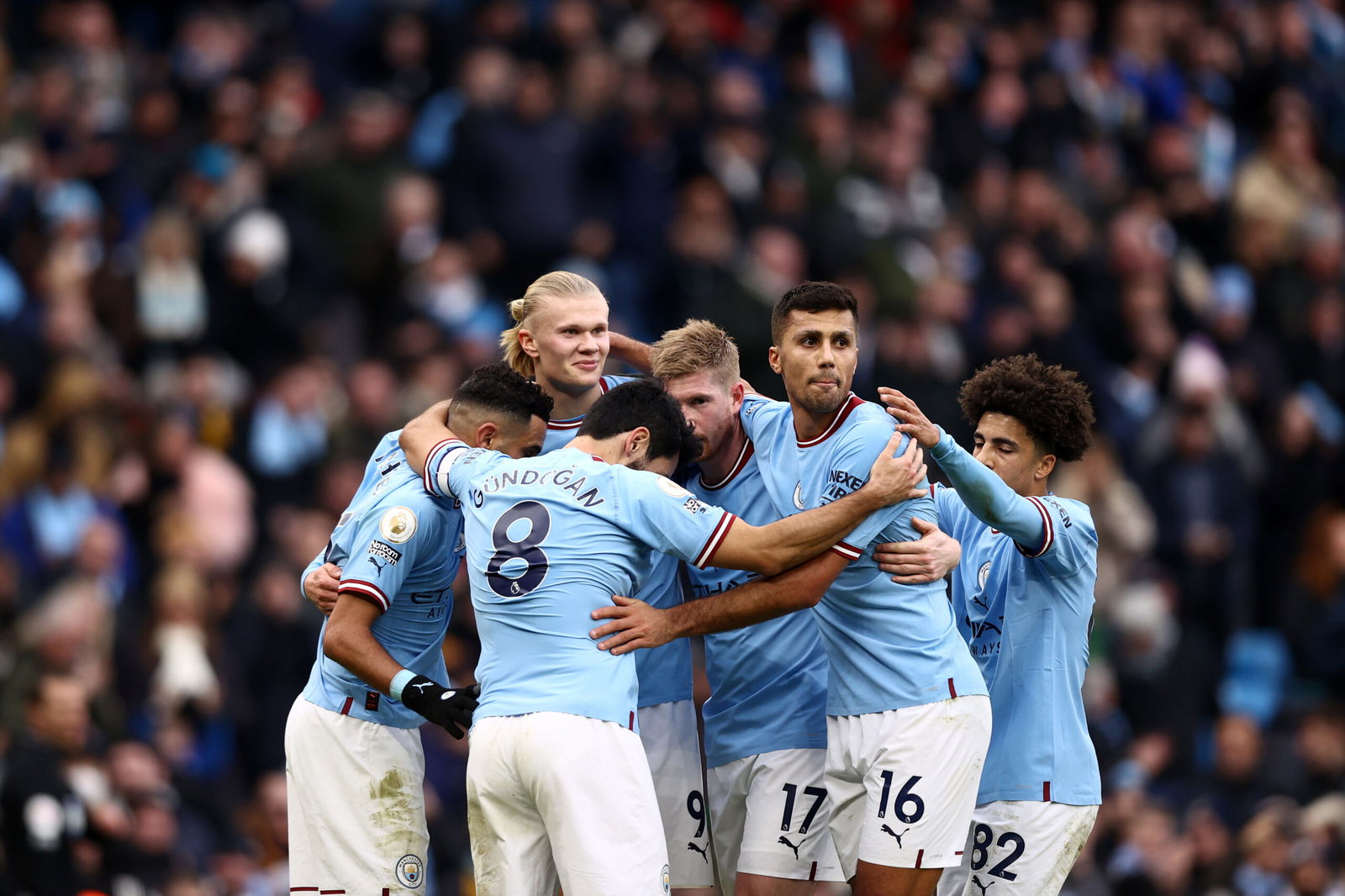 Pep Guardiola's men have been in incredible form. They have beaten big teams like Real Madrid, Liverpool, Bayern Munich, Arsenal, and many others like they were nothing. They have one of the best defensive systems in place and have high possession and attacking stats.
City also boasts one of the best football teams in the world right now. They have Erling Haaland in front, with World Cup winner Julian Alvarez and Riyad Mahrez. They have the likes of De Bruyne, Bernardo Silva, Rodri, Foden, and Gundogan in midfield. In the back, with Ederson in goal, they have Ruben Dias, Nathan Ake, Walker, Stones, and Laporte. This is a squad that everyone fears and they could win everything.
Inter Milan have been struggling at times this season. Many even think that they had an easy run to the UCL final. They have been very poor in Serie A finishing only third.
On Sunday, either Inter wins their fourth UCL title or City wins a historic maiden title.
Can Man City do it or will winning the UCL remain a dream? Time will tell. Till then stay tuned!