Bills QB Josh Allen's Girlfriend Brittany Williams posts series of fun-looking photos despite loss vs Bengals
The Buffalo Bills and quarterback Josh Allen were anticipated to compete for their first Super Bowl victory this season, but it did not happen. Despite their best efforts, including MVP favorite QB Allen, the Bills were defeated 27-10 by the Cincinnati Bengals in the NFL Divisional Round. Following their loss, Allen inevitably faced heavy criticism on social media and TV.
Despite the loss and his poor performance, Allen's girlfriend Brittany Williams was seen to be having a great time on the field during the match and later on her Instagram stories.
Brittany was present on the field to support her man, but his defeat couldn't stop her from living her moments. She didn't hold back from posting snaps from the match on her Instagram story. Since she is an active social media persona, who has enjoyed a lot of attention from netizens over the year, Williams made sure her fans were updated on her whereabouts.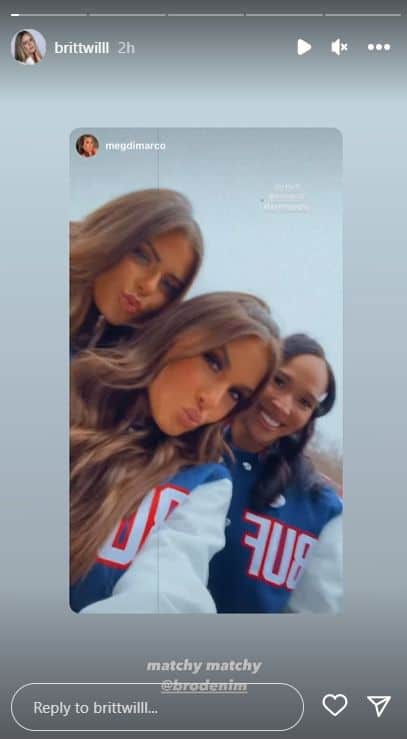 She seemed to have a good time at the match with her girls and by herself. Although it resonated with an optimistic energy, fans were surprised to see her in a jolly mood after the defeat of the Bills. She has also posted a tribute to Damar Hamlin on her story.
No matter how shocked the fans are, it's a good thing that Williams is taking Allen's poor performance easy on her. Hopefully, her positivity will impact the QB to do a speedy comeback and get over the disappointing end of the season. The bills remain one of the strongest teams in the NFL and an exception cannot define such a great player as Allen.