Teofimo Lopez made a solemn promise to end Josh Taylor's life during the lead-up to their fight on Sunday. However, his statements at the press conference on Friday left most attendees puzzled.
Lopez, who lost to George Kambosos in 2021, causing him to surrender the lightweight belt, has generated controversy ahead of his upcoming bout with Scottish fighter Taylor. Josh, previously the undisputed champion at super lightweight, relinquished three of his four titles.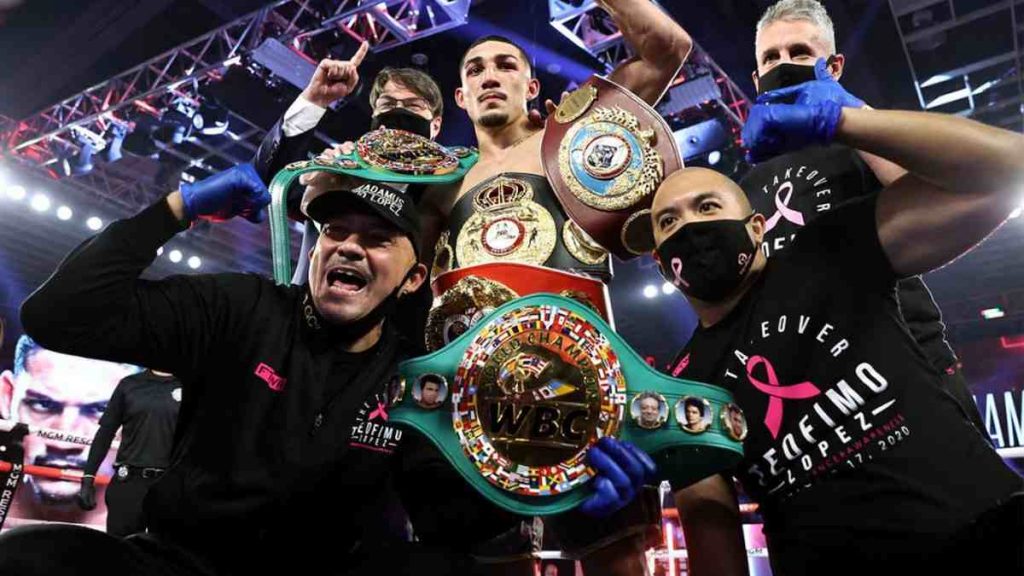 Heated exchange between Teofimo Lopez and Josh Taylor
In an interview with Punsh Drunk Boxing, Lopez, a former undisputed lightweight champion who defeated the renowned Ukrainian Vasily Lomachenko, expressed that the aspect he loves most about boxing is the ability to commit acts of violence without consequences.
During the interview, Lopez, known for his outgoing and entertaining personality, shared his intention to kill Taylor when they face off on Saturday at Madison Square Garden's Theater in New York, vying for the WBO super lightweight title.
"I said it how it is: I want to kill Josh Taylor," Lopez declared in the interview uploaded to YouTube on May 29. "Well, what does that even mean? People are like, 'Stick to boxing.' But that is boxing. It's what we sign up for."
However, this is not boxing, nor is it what any fighter signs up for. Those who believe otherwise are likely disturbed and in need of assistance.
What did Teofimo Lopez have to say in his deadly statement?
Lopez remained unapologetic after his controversial comments, stating in an interview with Fight Hub that he stands by his words and has no regrets.
"This is what I mean, boxing has become soft," Lopez remarked. "I was almost on the verge of dying in the Kambosos fight due to the injuries I sustained. I thank God that I'm still here."
But if I had died, they would have done the ten-bell count, people would have missed me for a short time, and then I would be forgotten. I'm not apologizing for my remarks. If he dies, he dies. People have died in this sport; it comes with the territory. It's part of the sport," he added.
Lopez's remarks deeply seem to have affected many in the boxing community, particularly those who have witnessed fatalities in the ring, leaving a lingering sense of pain within the sport.
Due to the controversy sparked by Lopez's comments, promoters reportedly allocated additional funds for increased security at Friday's press conference, which proceeded without any violence. However, fans and attendees were treated to Lopez sharing his perspective on death, citing former heavyweight champion Mike Tyson.
As a boxing fan, what level of violence do you think should be permitted in the sport? Share your thoughts with us in the comments.